Sometimes all it takes is empty space and a dream – and yes, lots of hard work – to make your vision a reality. In Spring of 2017, Nicole Mason had just those ambitions and opened the doors to The Portland Studio in Portland, Oregon, a space that artists and photographers could rent to use for photoshoots of all varieties. The studio is lovely and minimal with the most stunning natural light, in other words, perfect for making vision upon vision come to life in a space than can be molded into whatever is needed. The Portland Studio is such a smart, community-minded business idea that we wanted to know more. How does the rental structure work? How has the space contributed to Nicole's own creativity? And how does using Squarespace with their many features and amenities help her run the business as smoothly and efficiently as possible, even with a third party involved?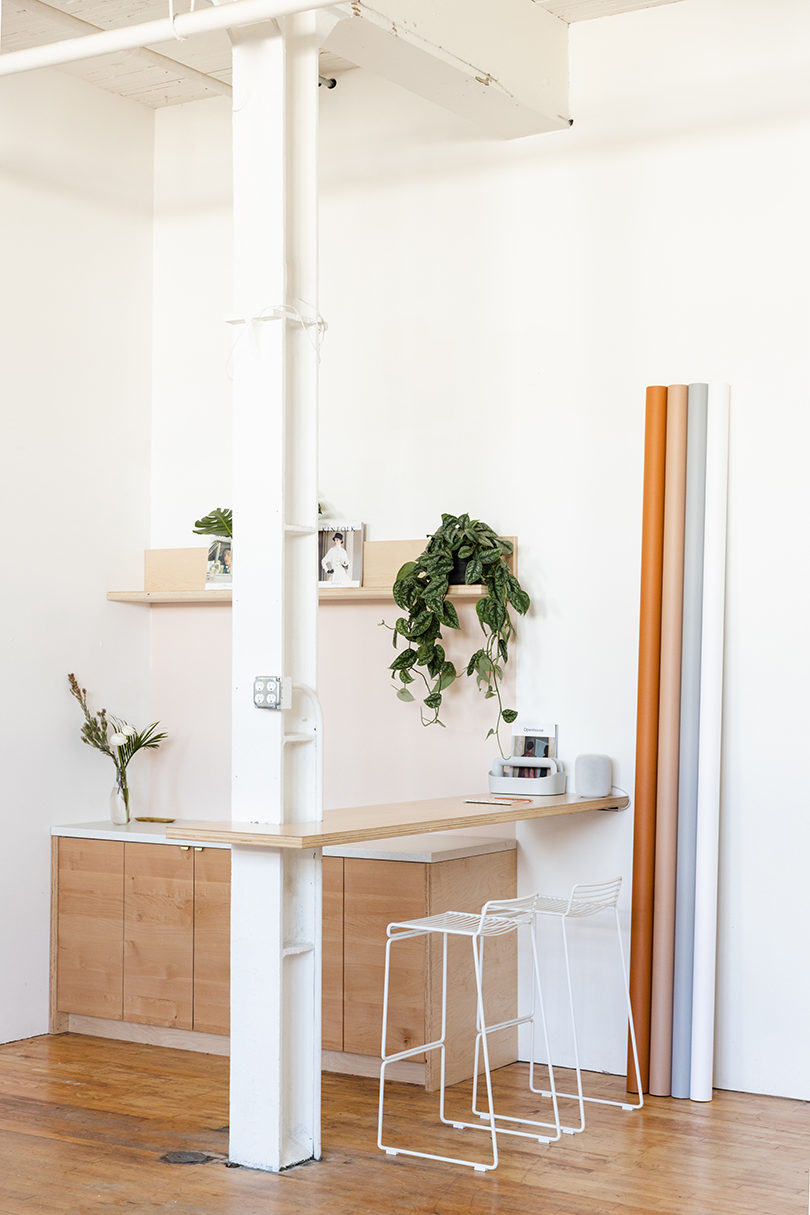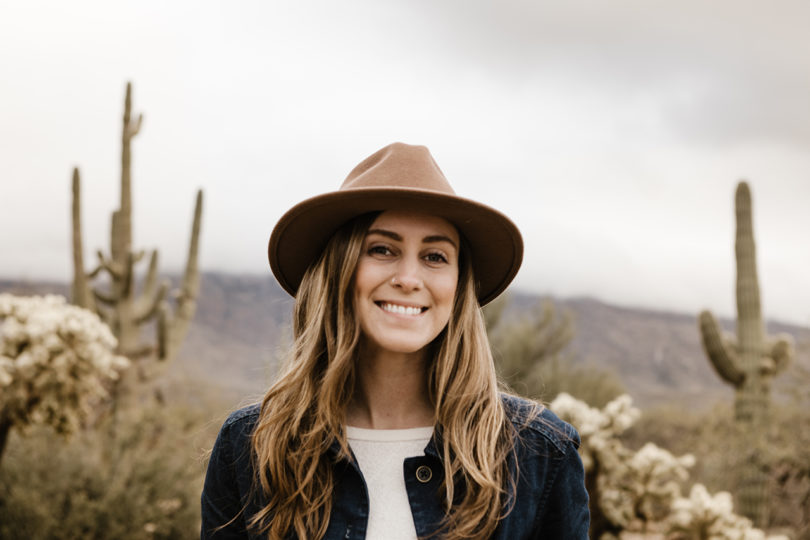 Clearly a go-getter, Nicole had previously rented a space in the basement of the same building as The Portland Studio now resides. It was her first legitimate office space to work and edit in, until the building sold. At that point she took to the open road in a camper van that she had renovated and didn't return to the city until January of 2017.
"I was feeling like it was time for a transition into something a little bigger than myself. I had been dreaming of having a space to shoot in, as I had shot so many projects in my own apartment, I felt it would be so nice to have a dedicated space to have to go to and be able to create in anytime. I had no idea if it would work, but I decided to take the risk of leasing one of the newly renovated spaces upstairs in the building for a year, start up an Instagram for it, and see what happened!" she said of taking the huge leap to opening the doors.
A few months into the adventure that was TPS, Nicole started to realize how much work it was to run the type of business she had opened. Managing email inquiries, organizing the logistics of rental appointments, and running yet another social media account on top of her own photography business just became too big a workload to bear. Luckily, she found the perfect hire in Annie.
"She is the first hire I've ever made, and I have to say that I got really lucky – she's been a perfect fit and has been a very equal partner in how the studio has moved forward since day one. It's a pretty balanced relationship of creativity and logistics, plus tons of communication – we are in touch almost daily. I lead the creative direction and photography, which Annie then helps produce by connecting with local brands and models for shoots. Afterwards I pass along the images to her for curating and posting to social – she manages our Instagram and Pinterest accounts," Nicole said.
The Portland Studio went from being an idea, dream, and vision to an actual reality in the space of months. And as any small business owner can tell you, that's no easy feat with the amount of moving parts and logistics that need to fall into place before opening day. Getting a website up and running is one of the top tasks to check off of that list, and Nicole turned to Squarespace to help accomplish this.
"I decided on Squarespace because I knew it would be so simple to set up and get started – we can feature our images and location in a beautiful layout and easily change it whenever we need to as well. I needed a user-friendly way for people to book the studio, so being able to simply integrate our appointment scheduler into the site was key."
Nicole went on to share, "We use a third-party for scheduling that's specifically designed for appointments and business management. Everything from our calendar to financials and payroll are all handled in one place. It was so easy to embed into our Squarespace site, and I love that we are able to still design and showcase the studio how we'd like and include that important piece."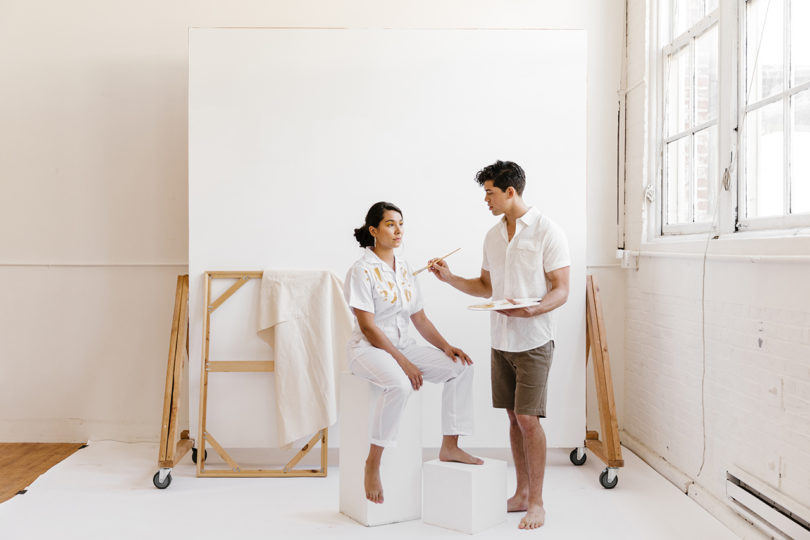 Every creative community could and would benefit from a business like The Portland Studio. The affordable space offers rentals from as few as two hours to a full day of use, and can be run from offsite by Nicole and Annie with the use of a smart lock on the front door.
"Annie or I can let people in remotely, but we typically just give a keypad code to our visitors to get in – so it's a self check-in and out system, pretty similar to Airbnb. We get a lot of bookings for 2 to 4 hours, typically people who just need a little bit of time to take some portraits, do a test-shoot with a model from a local agency, or shoot some products. We also attract a lot of local brands and businesses from clothing to home goods, as well as the occasional out-of-town visitors who have followed The Portland Studio on Instagram and want to shoot in the space! We love seeing how people incorporate the space and props into their shoots and get creative to make it unique to what they're shooting," she shared.
TPS offers up a core set of props with every rental: seamless paper rolls, apple boxes, stools and chairs, C-stands, assorted plants, and two 9-ft rolling backdrop walls that can easily be flipped around to change up the color or texture.
Running a creative space like TPS was bound to add to Nicole's creativity and the way she approaches her own work as well as business style. Aside from the studio's ever-changing backdrop walls, what else has evolved with experience and time?
"The studio has made me think about so much more creatively, especially in the realm of how to run a business and how to design a space. It keeps me on my toes to think "what can we improve?" or "what would be cool to change up next?" so that the studio is constantly changing and offering something different for people who come back to use it. One of the ways we've changed things up more consistently is by changing the colors of our backdrop walls monthly. My goal is to continue to change up the prop selection too. I shoot all of our content, so I use it quite a bit! We are in monthly to shoot our backdrop wall changes this year, and I often shoot in it to create Stock imagery for an agency I sell images with."
The Portland Studio's Squarespace site feels right on brand for them and their aesthetic, and that's really one of the most obvious ways that Squarespace can help out. Creating that visual impact of first laying eyes on a brand's site is equal to that of a first impression – you don't want to mess it up! Start with one of Squarespace's templates and keep it as-is or customize it further for a more unique experience.
"We're currently using the Marta template, which I've customized myself. I've always loved design, and since I started my business in photography I've designed every website I've ever had (based off of a template). I enjoy doing it and love the challenge of how to display things and make it a good experience for viewers."
Ready to get to work on your own site? Take the first step with a Squarespace website. Use coupon code DESIGNMILK at checkout to get 10% off your first purchase.