Ergonomic design pioneers Humanscale have introduced a new product for the next generation of sit/stand workstations, and this one is portable! The height-adjustable QuickStand Eco is both sleek and minimal and designed for easy setup. Using lots of sustainable materials, the workstation comprises few parts and pieces, helping to maintain a minimal environmental footprint.
The QuickStand Eco's scaled back design can easily be moved from your home to your office making it a practical addition to your work routine. It easily changes height so when you're ready to switch positions, it's effortless. Plus, it works with Humanscale's OfficeIQ software, which will send you alerts to remind you to change up your position.
It's also practical in that it accommodates people of varying heights with its adjustability, allowing a new person to acquire it if someone moves on.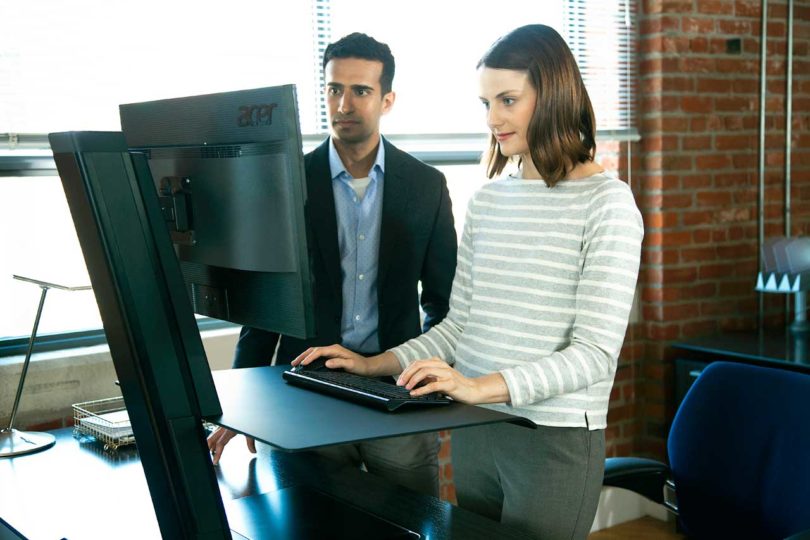 The QuickStand Eco holds up to 35 lbs., and comes in laptop, single or dual monitor versions.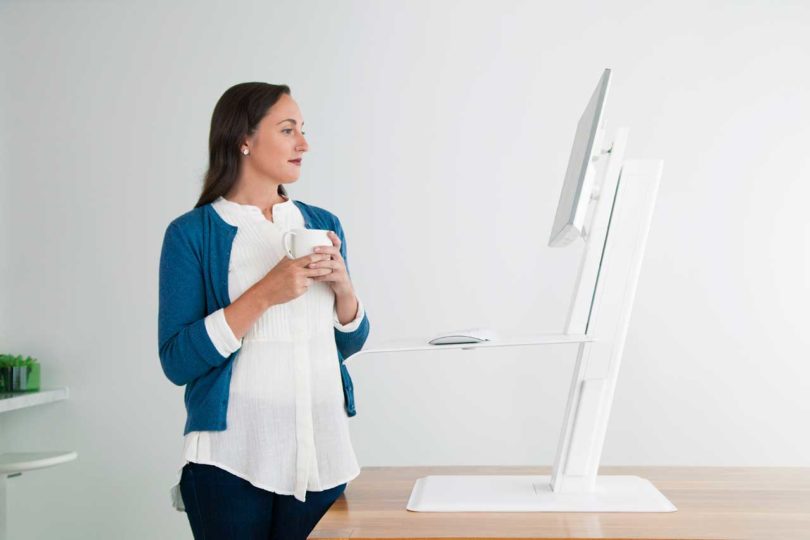 The new design is by far one of the most affordable health-focused products that Humanscale has launched with a price starting at $399. It can be purchased here.