You're probably familiar with Nervous System because of their organic jewelry created by algorithms (if, not check them out!). I've been waiting for the release of their first housewares item for quite some time and I'm excited to announce that it's finally here!
The Hyphae Lamp is a new series of algorithmically generated lighting designs, grown through a process based on leaf vein formation.That means no two lamps are every exactly alike, just as in nature. Not only is the structure of the lamps light and airy, it is surprisingly strong. Printed using state-of-the-art 3D printing technology from Shapeways, they cast beautiful branching shadows on the wall. Each lamp comes with an LED light.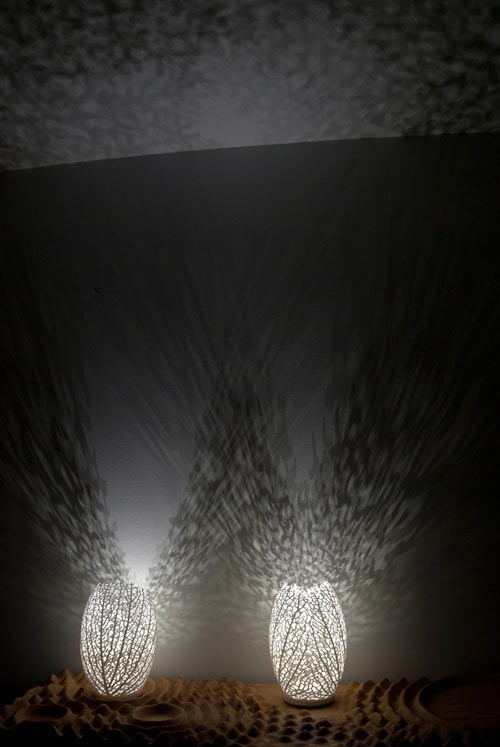 Watch how a Hyphae Lamp is grown:
(click here if you can't see the video)
The first 10 lamps are available for purchase in Nervous System's shop.