I Redecorated My Bathroom Around This Quiet Town Shower Curtain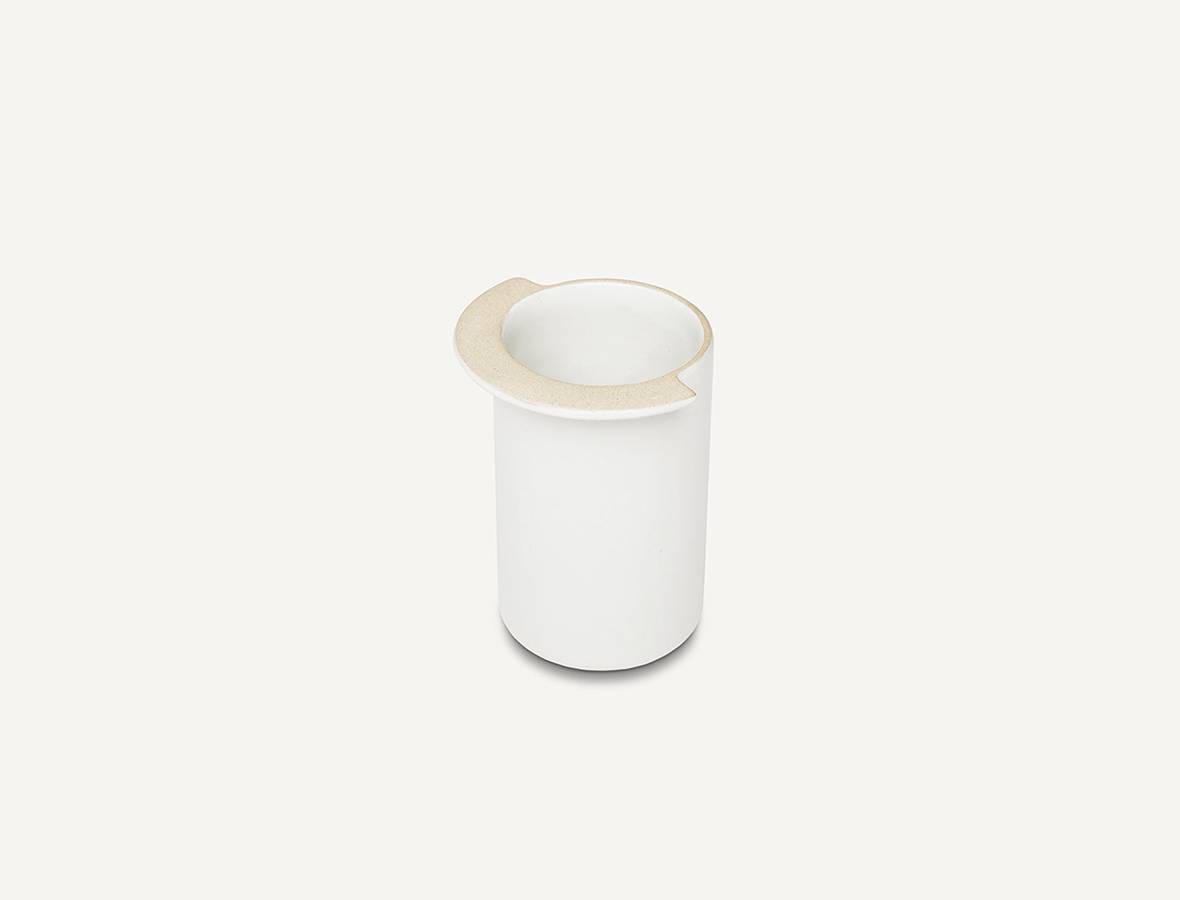 I Redecorated My Bathroom Around This Quiet Town Shower Curtain
1/11 Photos
2/11 Photos
3/11 Photos
4/11 Photos
5/11 Photos
6/11 Photos
7/11 Photos
8/11 Photos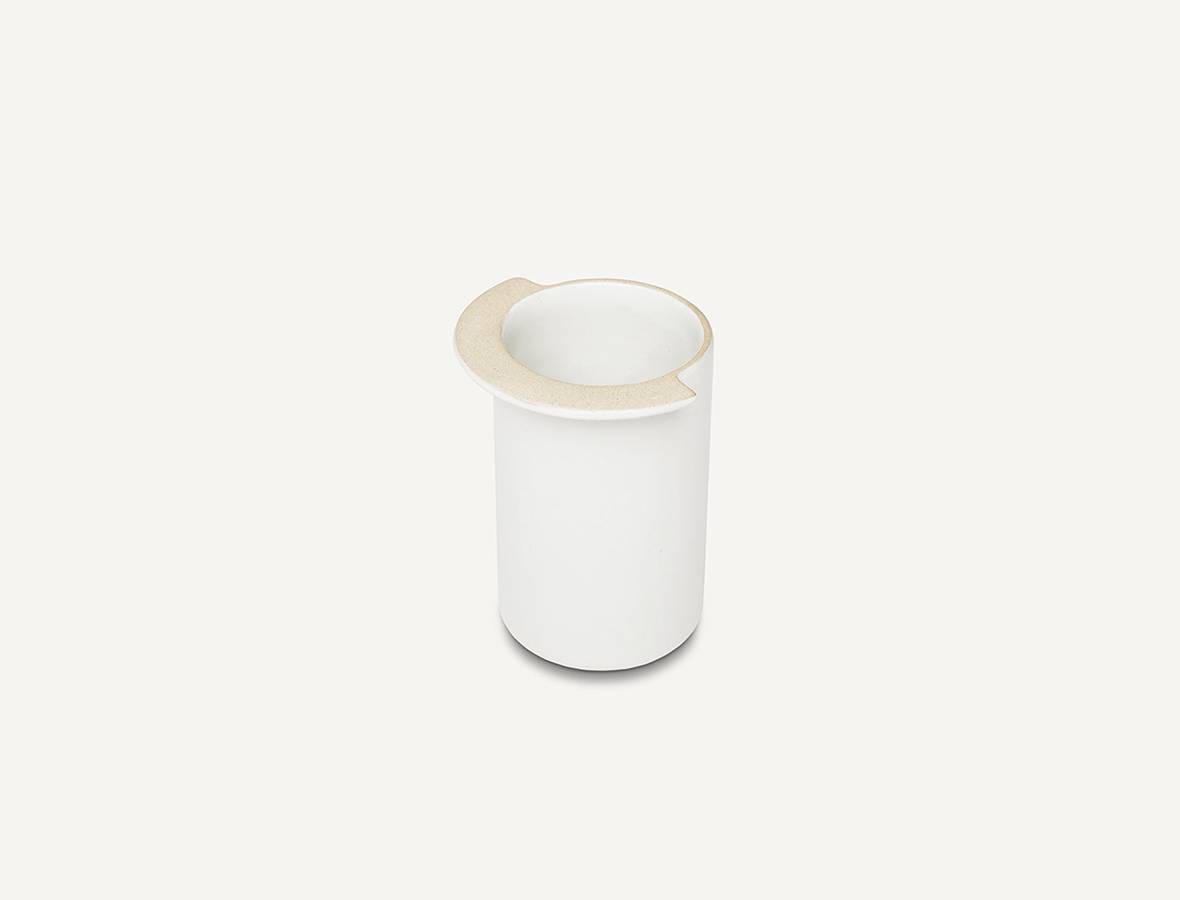 9/11 Photos
10/11 Photos
11/11 Photos
I spend an abnormal amount of time in my bathroom, mostly curating my shelves and applying toners, serums, and moisturizers (in that order). And if there was ever a spot in my apartment that could use a makeover (trust that there are plenty), the bathroom is at the top of the list. Sadly, retiling the floor and swapping out the vanity were all out of the question lest I kiss my security deposit goodbye, so I embarked on a mission to transform my bathroom through decor alone. The inspiration? The Orient Green Juice Shower Curtain by Quiet Town. Read on to discover how I did it and visit the Design Milk Shop for more modern bath finds.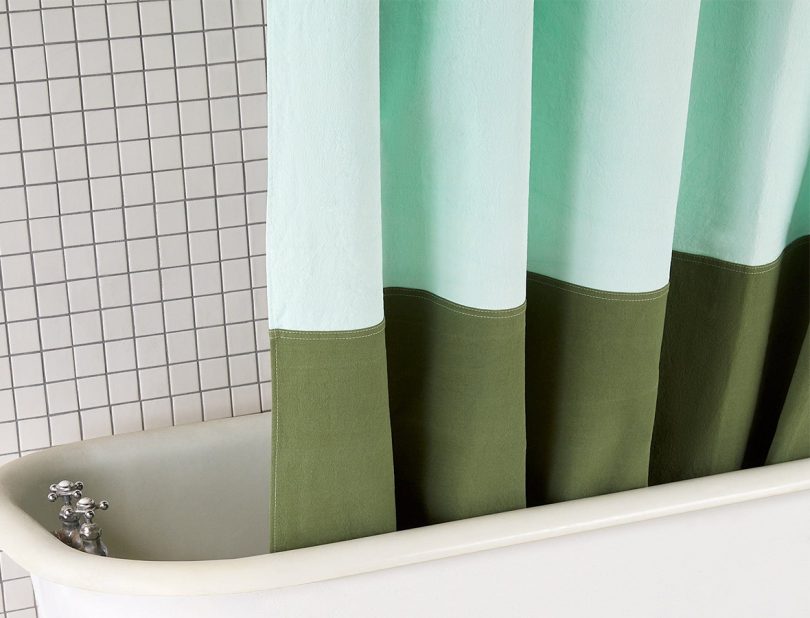 With its modern, color blocked design and soothing green palette, Quiet Town's Green Juice Shower Curtain was the star of the show. Offering a look that's as refreshing as its name suggests, the Green Juice curtain immediately brightened up my bathroom, injecting life and color where it was lacking. And unlike my flimsy old shower curtain, Quiet Town's durable cotton canvas delivers real weight and quality – factor in the nickel plated grommets and unique details like the rounded corners and diagonal seams, and I know this shower curtain will be in my bathroom for a long, long time.
$148
Shop Now >>
To play up the green tones in the shower curtain, I went for Quiet Town's Prescott Pine Bath Rug. The peach and turquoise blue accents make for a fun contrast and keep the green color mood from overpowering the space. I love the rug's abstract reimagining of an Arizona mountain landscape, and the natural feel it brings to the room. Also important, the hand-woven flat weave design is quick to dry and feels great on your feet after a shower.
$78
Shop Now >>
New countertop storage can go a long way in sprucing up your bathroom, and these Departo Bathroom vessels were just what I needed. Made of the brand's signature smooth ceramic, the bath vessel features an extended half lip edge for a modern touch that's made natural thanks to its unglazed ceramic detail. A small but special touch that helps ritualize my time at my vanity. I opted for the chalk white colorway for a crisp look that'll complement the bold Green Juice curtain.
$20
Shop Now >>
Departo's lidded bathroom vessel is perfect for cotton rounds, swabs, hair pins, and all the other odds and ends that linger on my counter. The glazed ceramic was a refreshing departure from my old transparent glass storage, giving the illusion of a clutter-free counter by keeping the contents out of sight. The vessel's unglazed edges add a tactile element to my bathroom decor, and pairs perfectly with the aforementioned Departo vessel for a cohesive vanity aesthetic – without the hefty price tag I might add!
$28
Shop Now >>
The hub for my other Departo storage pieces, their Ceramic Multi-Color Tray brings the whole countertop look together. The simply designed ceramic tray keeps all of my bathroom essentials organized in one place and has a modern shape that won't ever go out of style. Plus I love knowing that this flexible decor accent can function elsewhere in my apartment if needed – at my bedside for nighttime essentials, at my entryway for keys, or on my coffee table for a candle and coasters.
$18
Shop Now >>
Any bathroom would be incomplete without candles, and these hand-sculpted candles by Noka.Design double as works of art. Their bubbly pillar shape adds a modern, sculptural element to the space, and the muted olive green and matte pink colors play well with the green color palette I'm going for. Naturally fragranced with notes of neroli and green mandarin, the Summer in Lago Di Garda candles fill my bathroom with a summer-y scent, even while unlit.
$46 – $73
Shop Now >>
Slowtide's Clive Bath Towels combine my two favorites – checkered print patterns and green, of course. The embossed woven texture is an elevated take on my beloved pattern and feels just as luxurious and plush on the skin. Complete with a loop detail for easy hanging on a hook or towel rack, the Clive towels are quick to dry, making them an everyday staple. The muted, army green color way is in keeping with our green theme, while the white checks call back to the countertop accents.
$100
Shop Now >>
The warm clay color of these Kalo Bath Towels delivers a playful contrast against the cool green tones across the bathroom. The embossed botanical pattern brings a natural, biophilic touch that's made more eclectic by the frayed ends bringing fun and personality to the space. But these towels aren't just for show – they're made with super soft and absorbent cotton, and durably designed for daily use.
$100
Shop Now >>
A daily cleaning essential with a modern aesthetic, Biom's plant-based and biodegradable sanitizing wipes are a countertop must-have. The sleek refillable dispenser embodies a chic, minimal form that's a serious upgrade from the harsh packaging on conventional wipes – making these cleaning wipes worthy of living on your bathroom vanity. Choose between a variety of dispenser colors and a naturally derived fragrances for a spa-like scent at home.
$55
Shop Now >>
This modern storage box by Belgian brand House Raccoon makes a perfect home for jewelry and other small trinkets you'd want to keep safeguarded while you shower. Every Dosa box is meticulously handcrafted using jesmonite – giving each box a totally unique look. They come in a variety of stylish shades, but the Olive Green was a no brainer for this green loving gal. What's more, House Raccoon plants a tree for every product sold!
$50
Shop Now >>
Shopping any of my bathroom picks? Share your haul and tag us @designmilk to be reposted on our Instagram!