IKEA STARKVIND Offers a Breath of Fresh Air Disguised as Furniture
IKEA STARKVIND Offers a Breath of Fresh Air Disguised as Furniture
1/7 Photos
2/7 Photos
3/7 Photos
4/7 Photos
5/7 Photos
6/7 Photos
7/7 Photos
IKEA's efforts to design everything for the home have manifested in a variety of products that extend well beyond the usual BILLY bookcase or MALM dresser, including several smart home devices and wireless audio speakers in the last few years (most recently, a wall art inspired SYMFONISK.) Another category they've boldly entered is in the air purifier category, first with the handsomely designed and affordable FÖRNUFTIG air purifier. Their follow-up takes a more IKEA-ish approach, integrating and disguising an air purifier within the form of a side table. Slated for an October release, the STARKVIND air purifier is outfitted with a 3-filter system: the first a pre-filter designed to capture the largest of particles such as hair and dust, a secondary filter engineered to remove approximately 99.5% of smaller allergy-inducing airborne PM2.5 particles such as dust and pollen, and the third, an odor-absorbing filter capable of sucking up gaseous pollutants such as formaldehyde and other VOCs.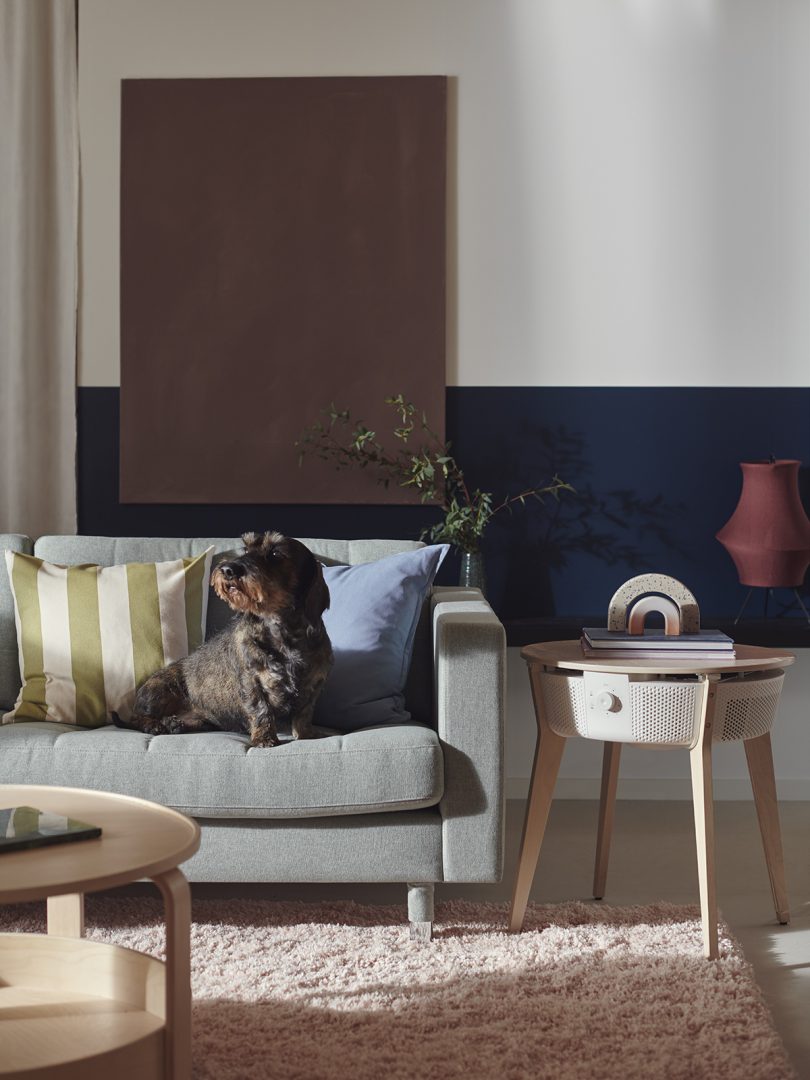 "STARKVIND is a high-performing air purifier," says Henrik Telander, Product Owner at IKEA of Sweden, "When designing it, we also wanted it to have a modern design which can be adapted to changing lifestyles. People can choose based on their needs and preference."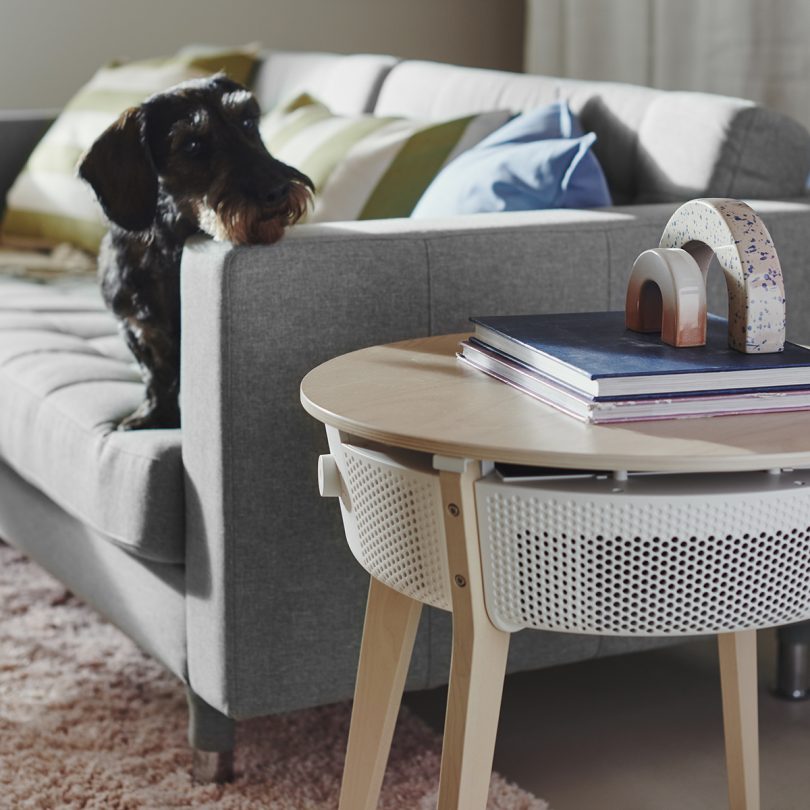 The five STARKVIND fan speeds are adjustable by an integrated dial, including a self-adjusting auto-mode that uses a built-in air quality sensor to manage how to filter the air automatically. App integration allows users to review exactly how clean or polluted their interior air is before and after the STARKVIND does its duty; unfortunately this feature requires an additional $35 for IKEA's smart home hub to access these app-based controls.
STARKVIND is available in two versions, a floor-standalone model and a side table model, with the standalone floor model somewhat resembling a fabric covered floor fan.
The $189 STARKVIND side table air purifier will be available in either a dark or light finish, while the $129 standalone floor edition will come either in black and white with fabric covers. Expect to see both in-store and possibly online later this October.