We're probably all pretty familiar with the classic composition notebooks from years past but they've fallen slightly out of favor with more people going digital. Luckily there are still people out there that love paper (me!) and crave a good notebook and one of those people is designer Aron Fay, who designed comp.
Fay went to work at Pentagram five years ago under graphic designer Michael Bierut, who happened to be a lover of composition notebooks, and gave Fay one for sketching. Curiosity led him down a rabbit hole of finding out the origin of composition notebooks and realized just what a storied past they had.
Long ago, paper covered books were wrapped with marbled paper and then beginning in the late 1820s, a new 'pseudo marbling' process was first documented by F.M. Montgolfier at his family paper mill in Annonay, France. Thus began the black and white composition notebook we all remember. Over the years, many artists favored them, including Jean-Michel Basquiat, Roy Lichtenstein, and Ettore Sottsass Jr. That inspired Fay to create comp, a much higher quality version of the original notebook made from the best materials available.
Using a combination of modern bookbinding techniques, high resolution offset printing, premium materials, and a custom drawn pattern on the covers, comp aims to be the perfect update to that well-loved classic.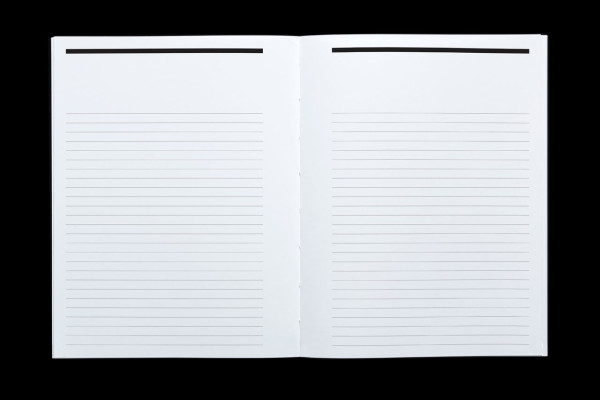 If you'd like to get your hands on comp, back Fay's Kickstarter here.

Design From Around The Web