Michael Jantzen set out to explore the lines between furniture and sculpture in his Interactive, Segmented Tables. The low tables consist of a series of segments held together by two vertical support pieces that serve as the table's legs. The pieces can be rotated to form various configurations depending on the user's desire, all by loosening the two disc-shaped knobs on either end.
Each segment has at least one flat side so that when all of them are lined up horizontally, you get a flat table. Rotate them around and the pieces become more sculptural. The choice is yours.
Every time you change the segments up, you alter the table's function, color patterns, and form.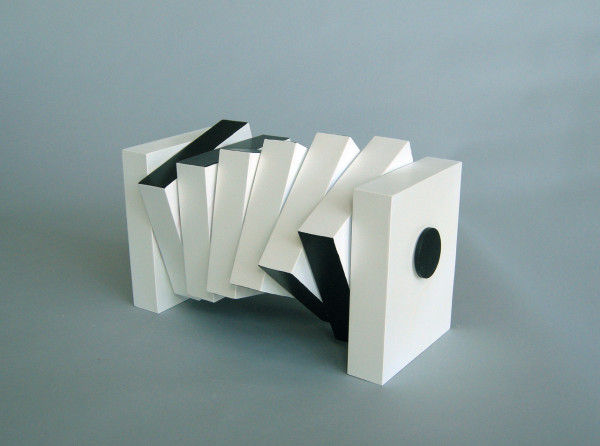 Design From Around The World