Interface Takes Our Connection With Nature Further With Two New Flooring Collections
The following post is brought to you by Interface. Our partners are hand-picked by the Design Milk team because they represent the best in design.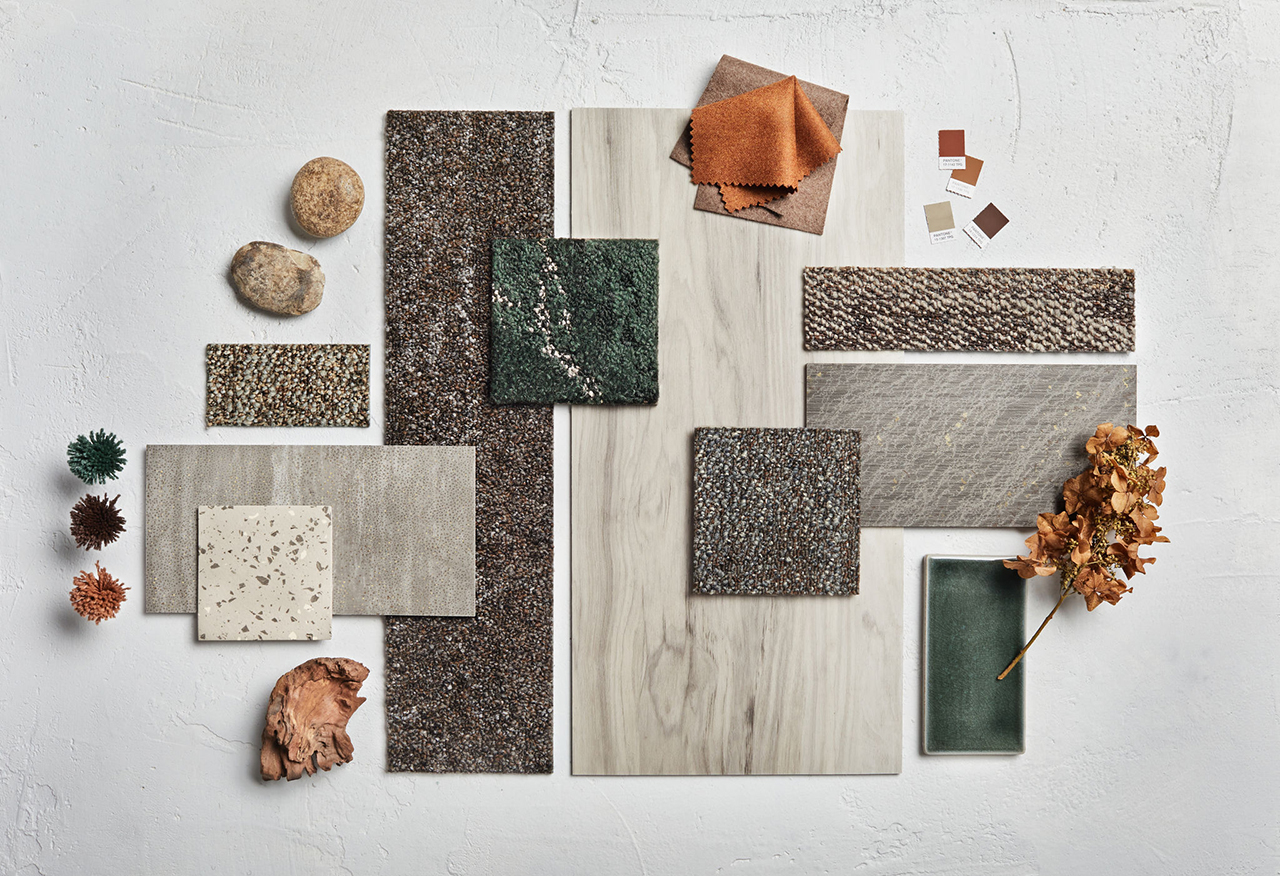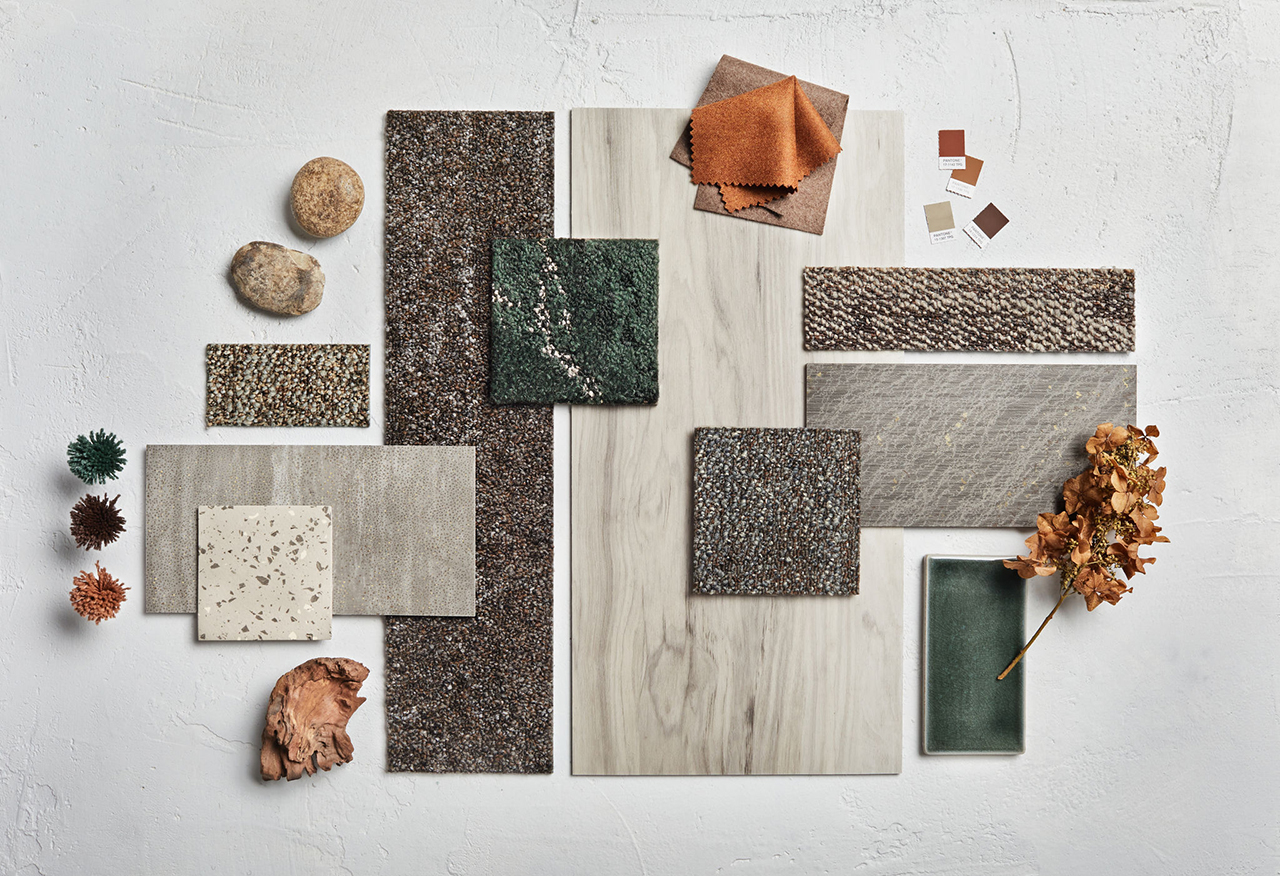 Interface Takes Our Connection With Nature Further With Two New Flooring Collections
1/5 Photos
2/5 Photos
3/5 Photos
4/5 Photos
5/5 Photos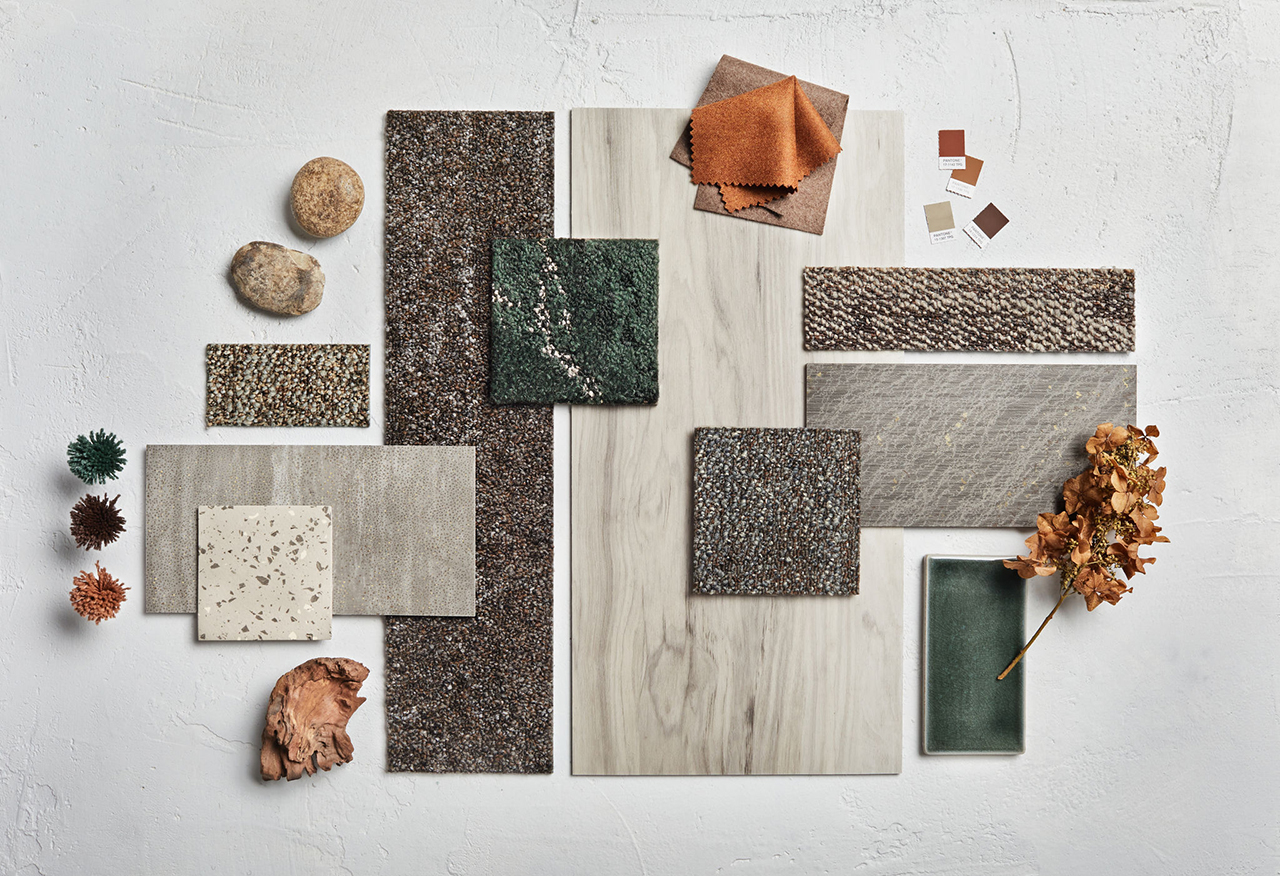 Flooring manufacturer Interface is expanding upon their biophilic-inspired designs, reflecting the connection between nature and our own well-being, with the introduction of Beaumont Range™ and Fresco Valley™, two complementary modular carpet and luxury vinyl tile (LVT) collections that build upon the company's history of looking to nature for design inspiration. Discover expansive stone, shimmering quartz, and rich wood grain patterns – each with their own unique variations and natural hues. Beaumont Range and Fresco Valley are designed to work beautifully together, apart or with Interface's other flooring options.
With four styles inspired by ever-changing mountain trails, the Beaumont Range carpet tile collection highlights the relationship between people and the natural world. Choose from three plank styles – Mesa™, Eben™, and Ferris™ – as well as Zera™, a companion carpet tile from Interface's specialty brand, FLOR®, that captures the elegance of marbled stone in a square format. Mesa pulls inspiration from granite seams, while Eben explores dappled layers, leading to the changing, organic forms of Ferris. All four patterns are available in natural shades that range from slate grays to forest greens.
Using innovative design techniques, Beaumont Range products recreate the randomness of a forest floor through tile-to-tile variations in pattern, color, and texture. The result is a one-of-a-kind floorscape every time, strikingly varied but cohesive like one found in nature. This broad distribution of pattern and texture subtly evolves across large open areas, yet is versatile enough for small spaces.
Crafted to create restorative spaces for us to live, work, and thrive within, the Fresco Valley luxury vinyl tile collection integrates natural detail into three original Sound Choice™ LVT styles – Cliff™, Ridge™, and Great Heights™. With designs that include rich woodgrain, rippling water, and shimmering quartz looks, the collection showcases unique patterns found in nature alongside sophisticated hues.
Cliff features flowing layers of stone in a plank format, with an organic texture and a subtle metallic sheen that captures light beautifully. Ridge is inspired by ripples of water moving across rocky minerals, reflected in the metallic flecks within the pattern. As a square-format LVT, the angled pattern of Ridge takes on different looks depending on the install method – monolithic installation creates a rippled effect in a single direction while quarter-turn installation yields a more dynamic floor design. Great Heights, with its woodgrain textures, varies in tone from plank to plank with the contrasting color variance beautifully demonstrated across larger spaces.
Take a walk through Interface's newest nature-inspired flooring styles at interface.com.