Introducing the MINK-E: The Future of Camping is Electric!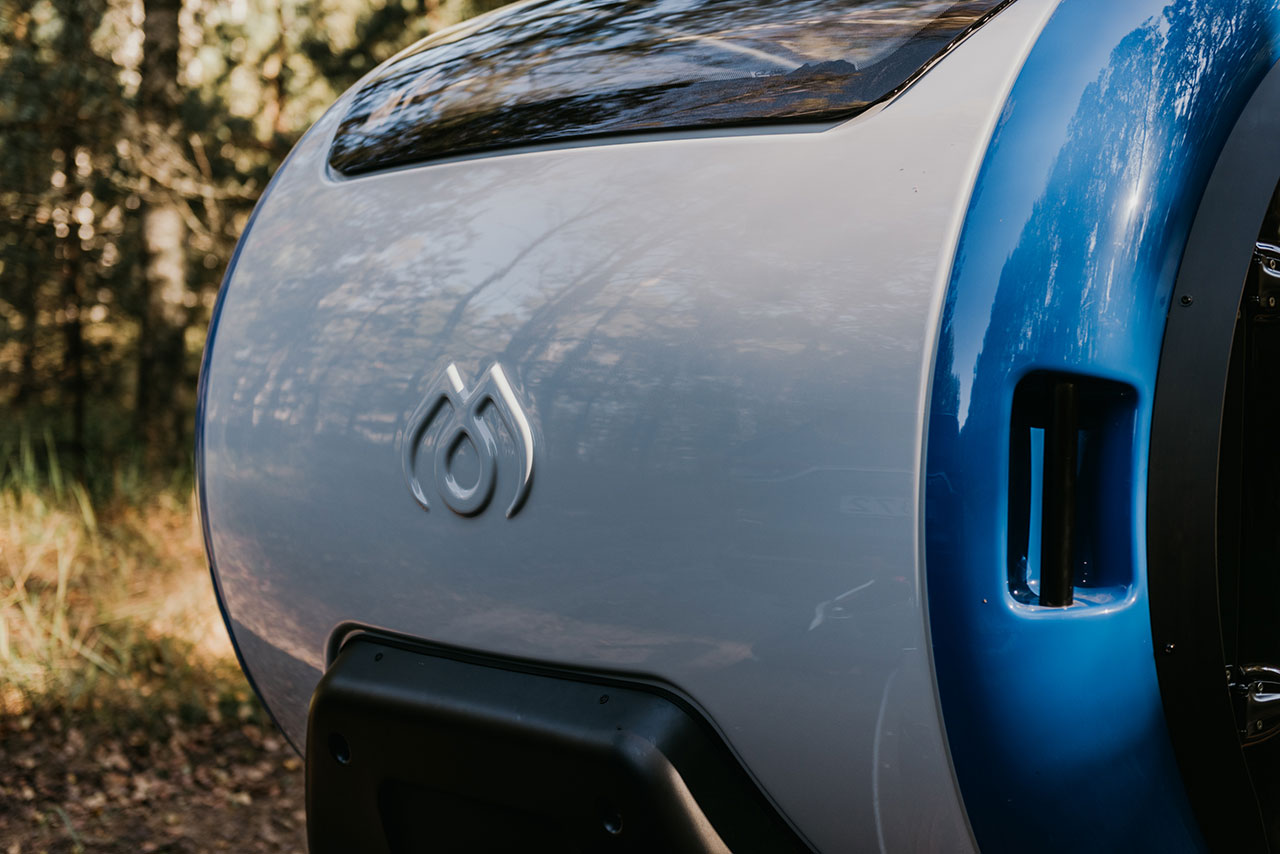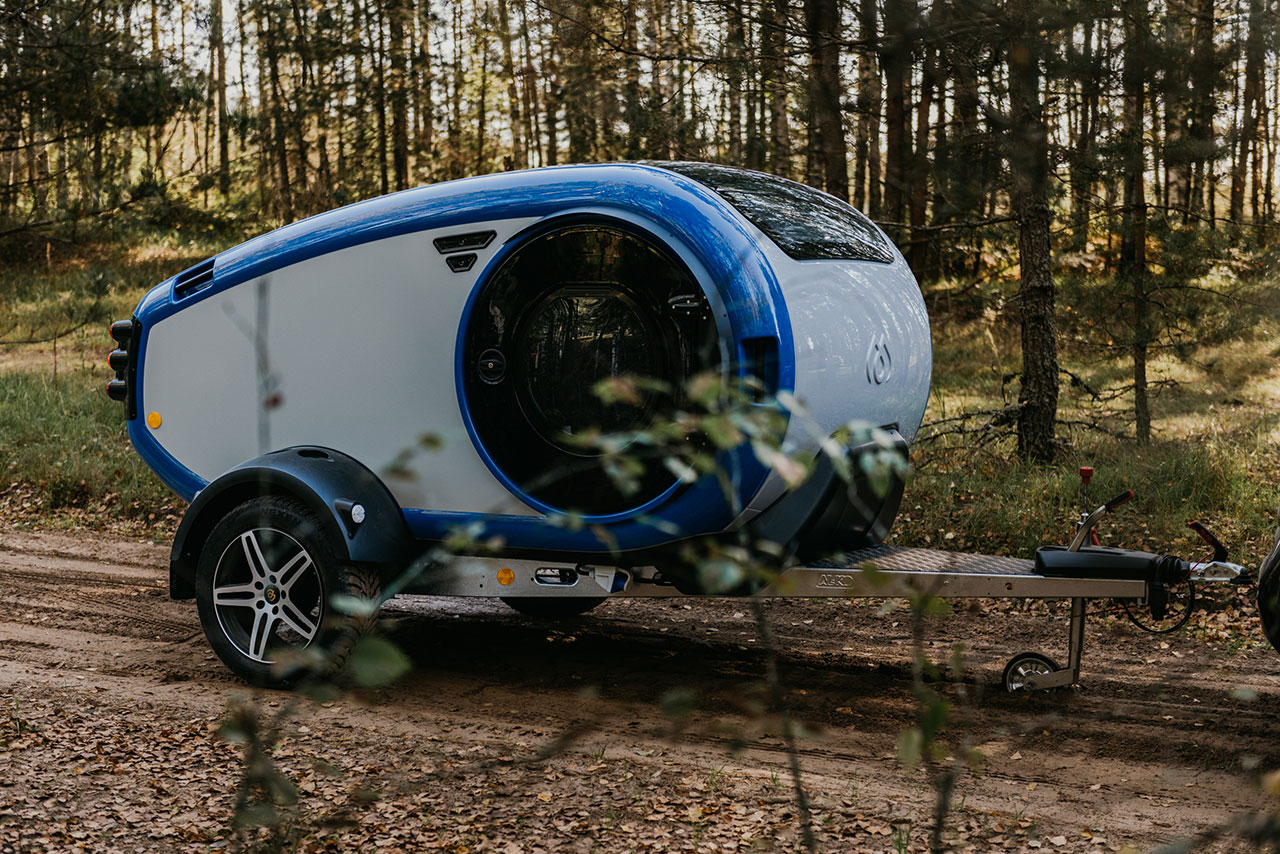 Introducing the MINK-E: The Future of Camping is Electric!
1/15 Photos
2/15 Photos
3/15 Photos
4/15 Photos
5/15 Photos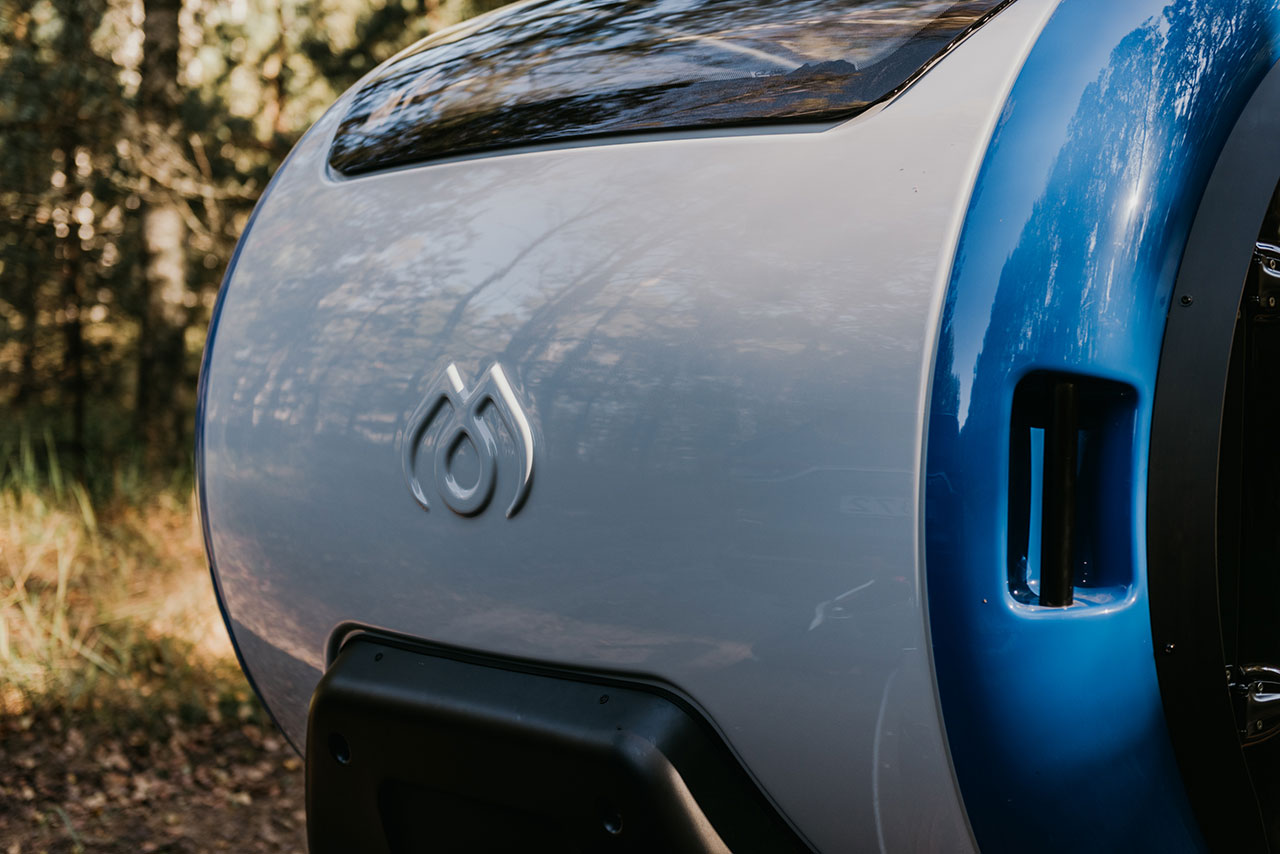 6/15 Photos
7/15 Photos
8/15 Photos
9/15 Photos
10/15 Photos
11/15 Photos
12/15 Photos
13/15 Photos
14/15 Photos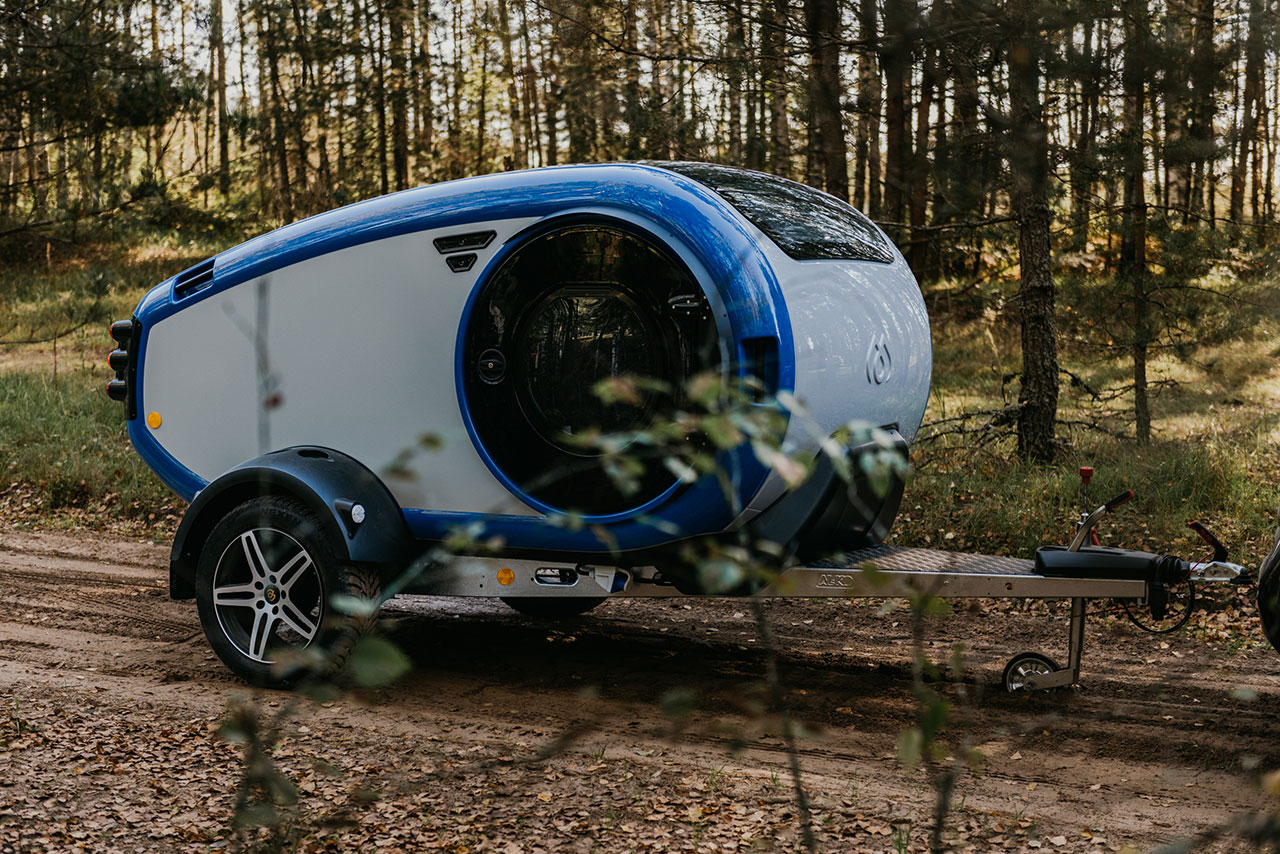 15/15 Photos
In a world where innovation is king, the landscape of outdoor adventures is about to get a new addition. Mink Campers, the Icelandic brand of mobile getaways, have raised the bar with their latest creation – the MINK-E. This teardrop camper isn't just an ordinary camper – it's the world's first fully electric, towable teardrop camper. Get ready to embark on a new adventure within a sustainable, eco-friendly, and comfortable camper.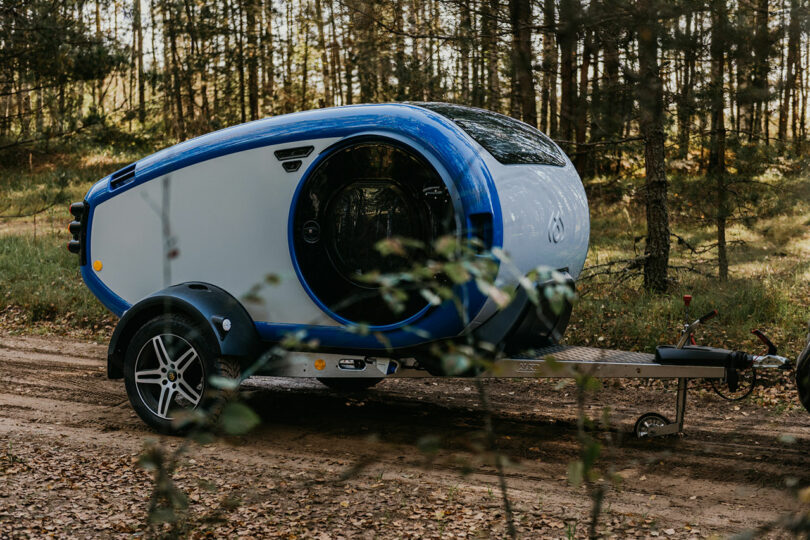 The MINK-E, the latest addition to the Mink Camper family, is set to revolutionize the way we experience the great outdoors. At just 510 kg, it's the lightest and most environmentally friendly model Mink Campers has ever produced. While its predecessors relied on diesel heating and gas stoves, the MINK-E is entirely electric, powered by an EV charging socket. This means you can enjoy all the comforts of home while minimizing your carbon footprint.
Mink Campers have always been known for their distinctive design inspired by their Nordic roots, and the MINK-E is no exception. The teardrop camper boasts an oversized panoramic skylight and large round side windows, providing a connection to nature from the cozy confines of the camper's luxurious queen-sized Scandinavian mattress.
No more roughing it in a tent. Mink Campers offer the freedom to explore without sacrificing comfort. These compact yet meticulously designed campers provide access to even the most remote locations in a convenient and fun way.
The MINK-E is perfect for everyone from couples to families with young children, or even furry friends. The canvas bunk bed offers sleeping arrangements for the kids and can be easily adjusted or removed to create extra space for your belongings.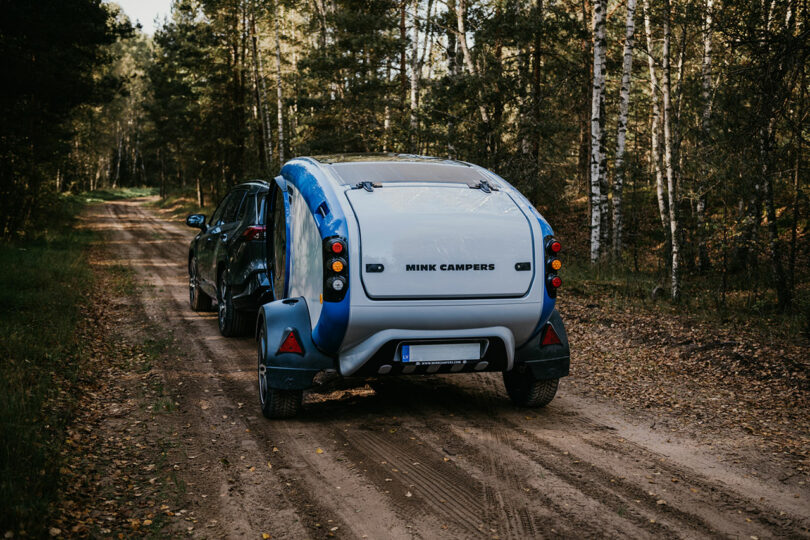 Mink Campers are born to handle the unpredictable weather conditions of Iceland, and the MINK-E is no exception. With walls that are 30 mm thick, made from high-quality, fused ABS plastics and insulated with 19 mm Armaflex, this camper is designed to withstand sub-zero temperatures with ease.
Thanks to its side-wall-integrated AirFlow™ system, which keeps the camper well-ventilated, and the optional powerful Webasto heating system, you'll stay warm and dry throughout your camping adventures.
Mink Campers have not only set a new standard for camping comfort and innovation but also for sustainability. The MINK-E's aerodynamic design and frameless Solid Shell Structure™ contribute to its remarkably low weight of just 510 kg. This eco-friendly approach extends to its construction materials, with an emphasis on recyclable components.
Approximately 25% of each unit's weight consists of molded ABS plastic and Fenix kitchen tabletops, both chosen with circularity in mind. By focusing on these recyclable options, Mink Campers are making a significant step toward a more sustainable camping future.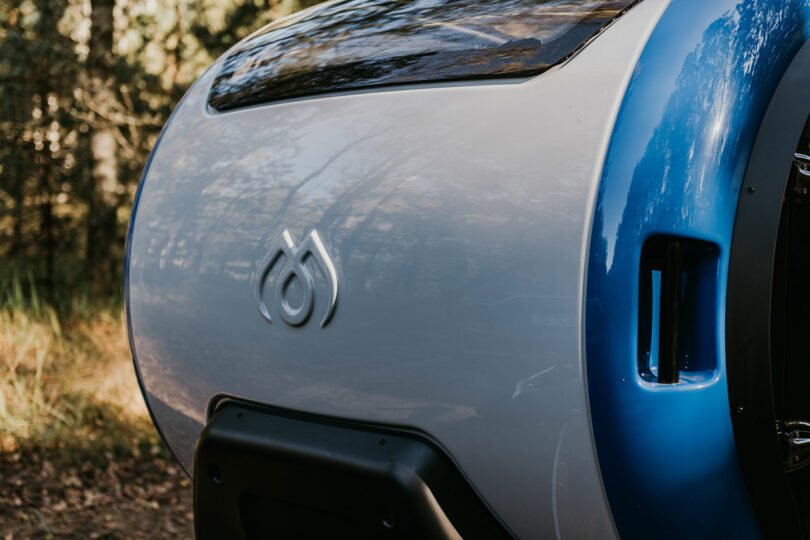 The MINK-E offers an immersive experience – imagine lying inside, gazing up at the sky and the surrounding nature, all from the comfort of your teardrop camper.
The MINK-E's rear opens up to a spacious kitchen prep area with ample storage, including an illuminated 36L ice chest for chilled beverages and a storage compartment with a signature cube gas stove. The camper's kitchen space is fitted with both 12v and 220v sockets, and you can choose from a range of Mink extras, including an enamel camping dining set and duvet sets.
The MINK-E just made its official online debut and will be available for viewing in person at the Motorhome & Caravan Show at the NEC in Birmingham, UK, from October 17th to 22nd.