Issey Miyake has launched a new shoe collection that brings the "TEN SEN MEN" (point, line, and surface) concept to the feet. The ISSEY MIYAKE x UNITED NUDE collaboration continues United Nude's approach of seeing shoes as architecture by releasing shoes with a sculptural feel, made using cutting-edge materials and technology.
ROCK features dynamic heel structures made to look as if they've been cut from a rock. The playful, platform style comes in white, black, pink, beige, yellow, and green.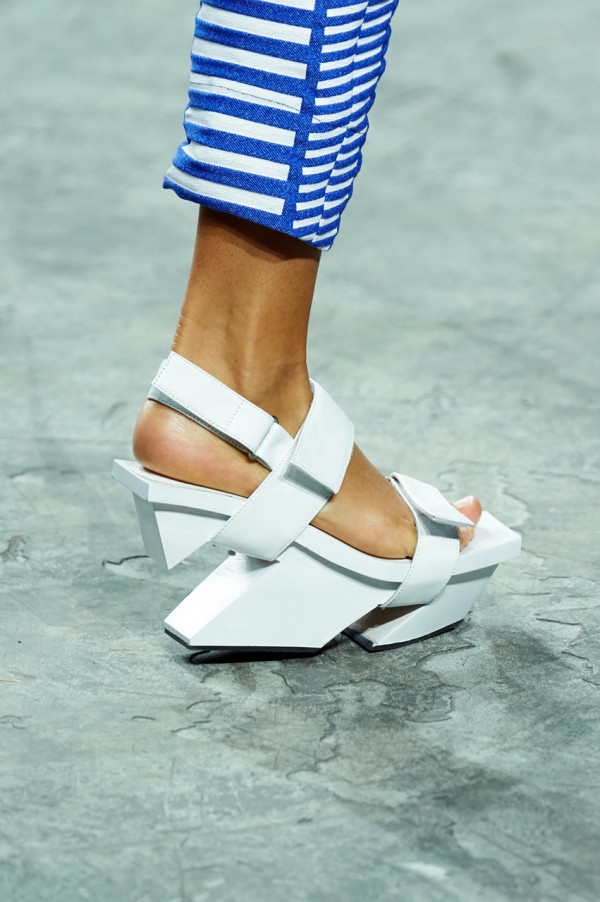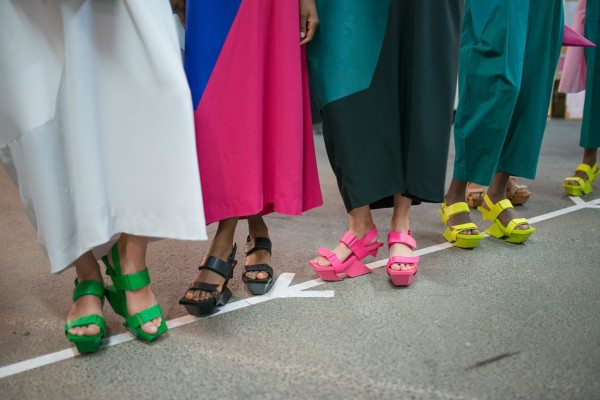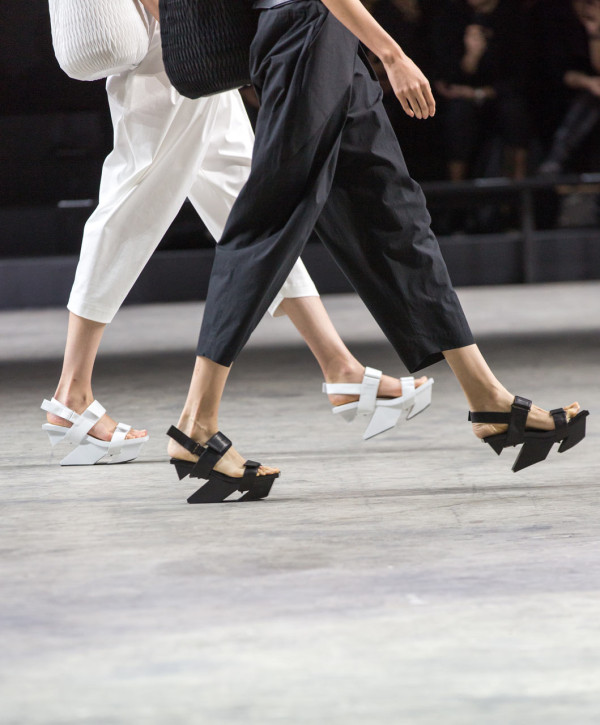 The WRAP shoe is designed to do exactly what its name suggests – wrap your foot with a single piece of leather. To ensure a secure fit, an elastic band keeps the shoe comfortably in place. WRAP is available in white, black, and silver, and as flats or with low heels.

Design From Around The Web