Janel Foo: Bringing the Light In
We're proud to create the following content in partnership with Squarespace, an easy-to-use website builder. Our partners are hand-picked by the Design Milk team because they represent the best in design. You can start your free trial today. Use code DESIGNMILK for 10% off.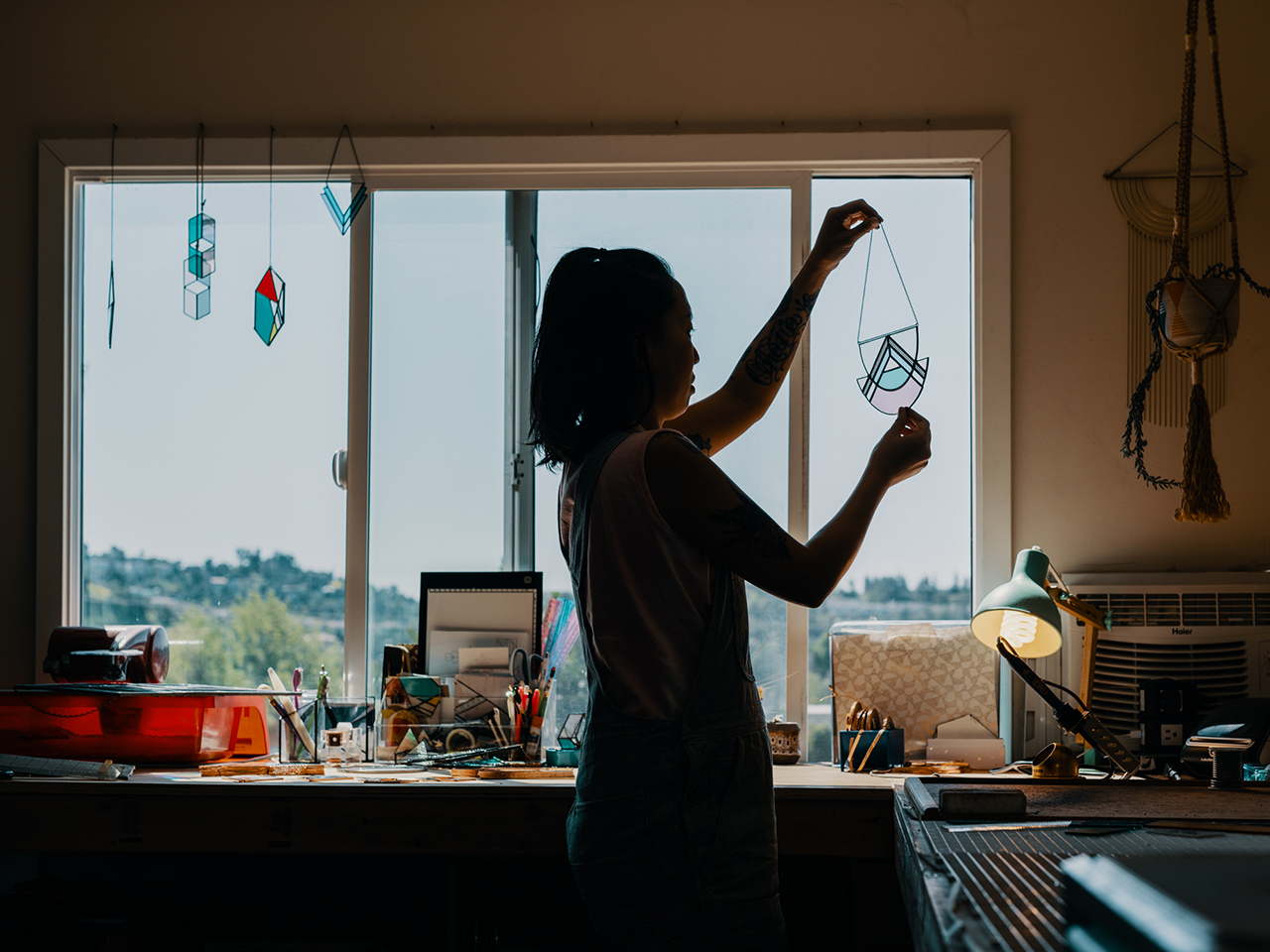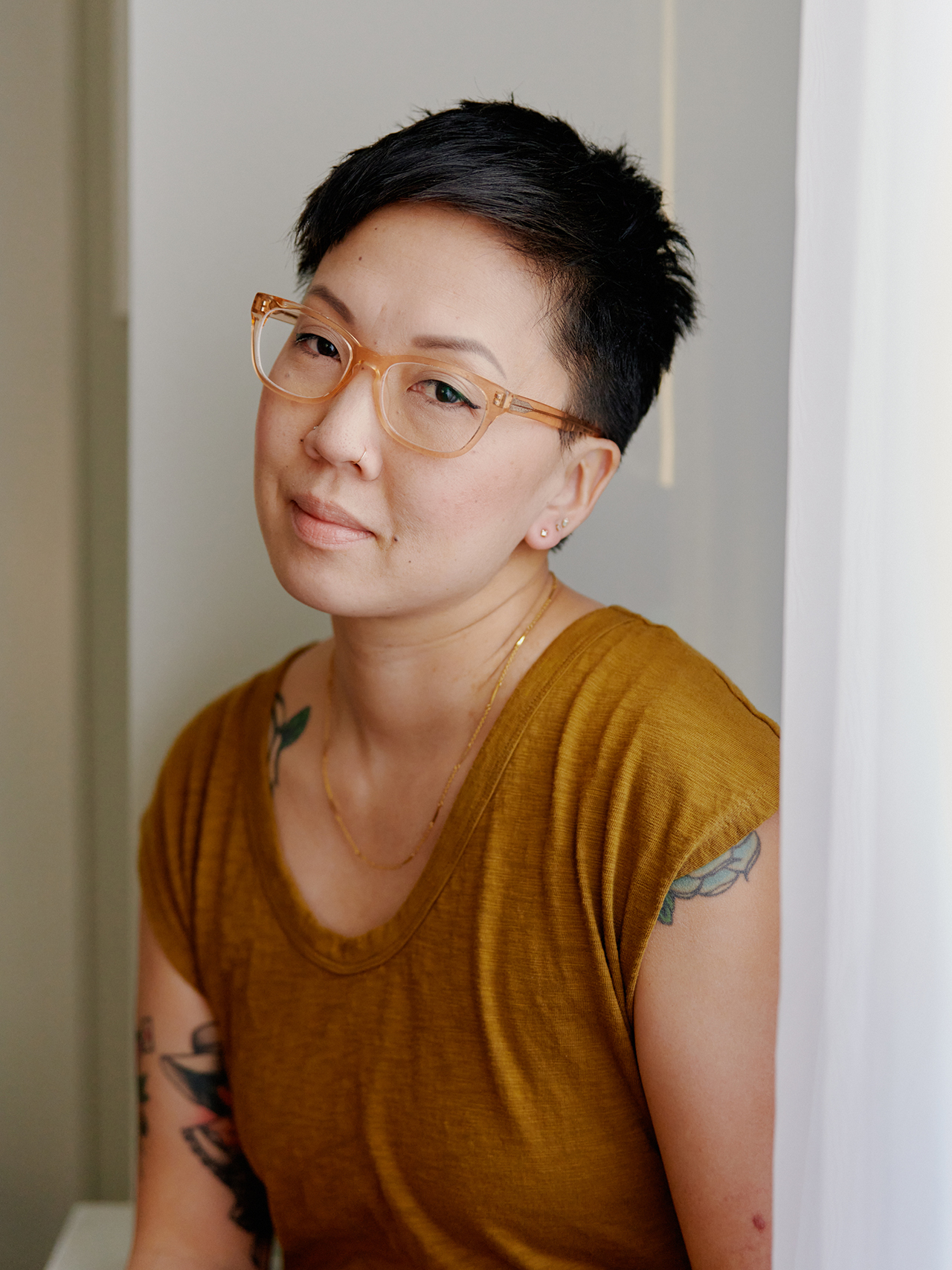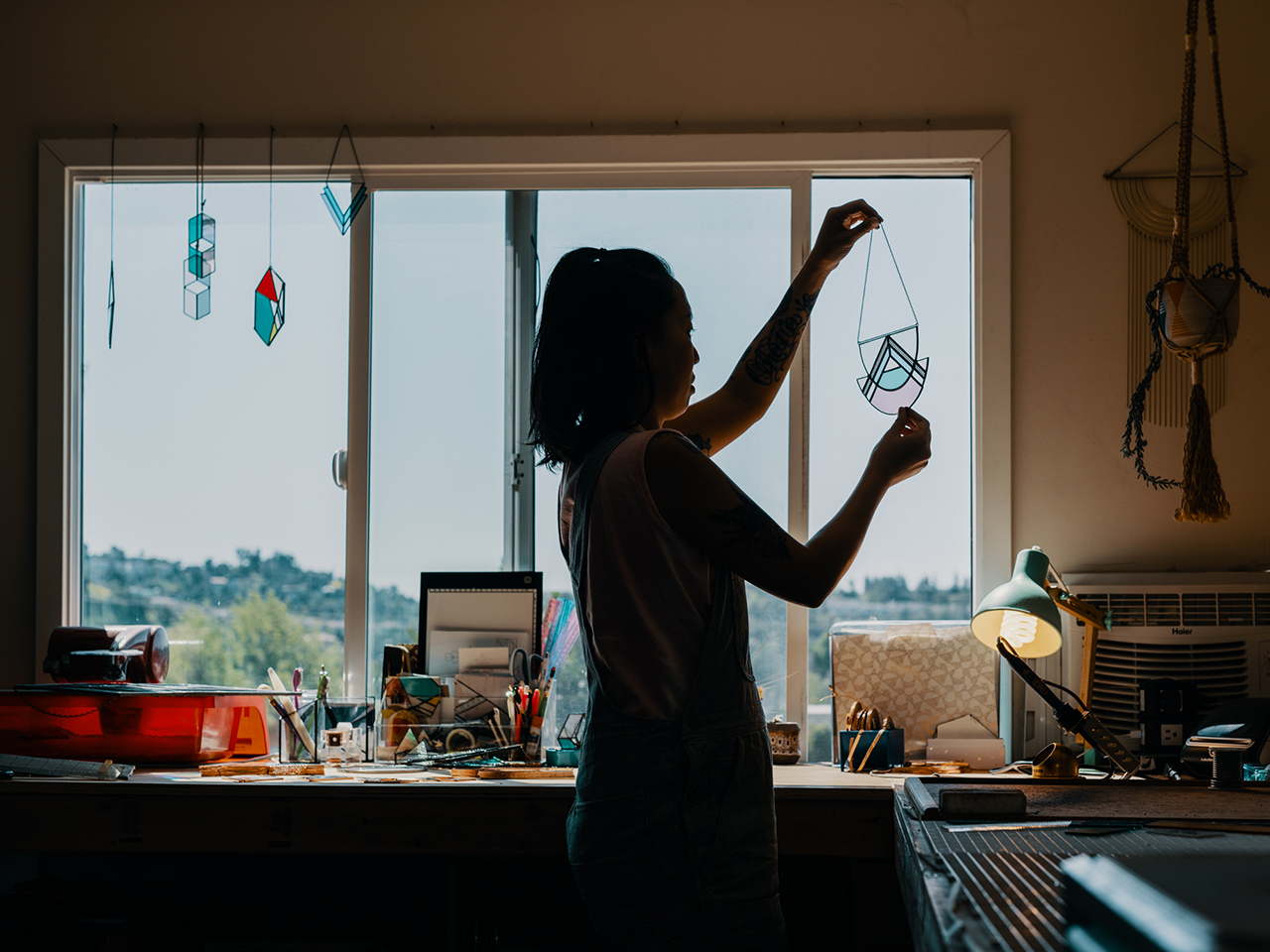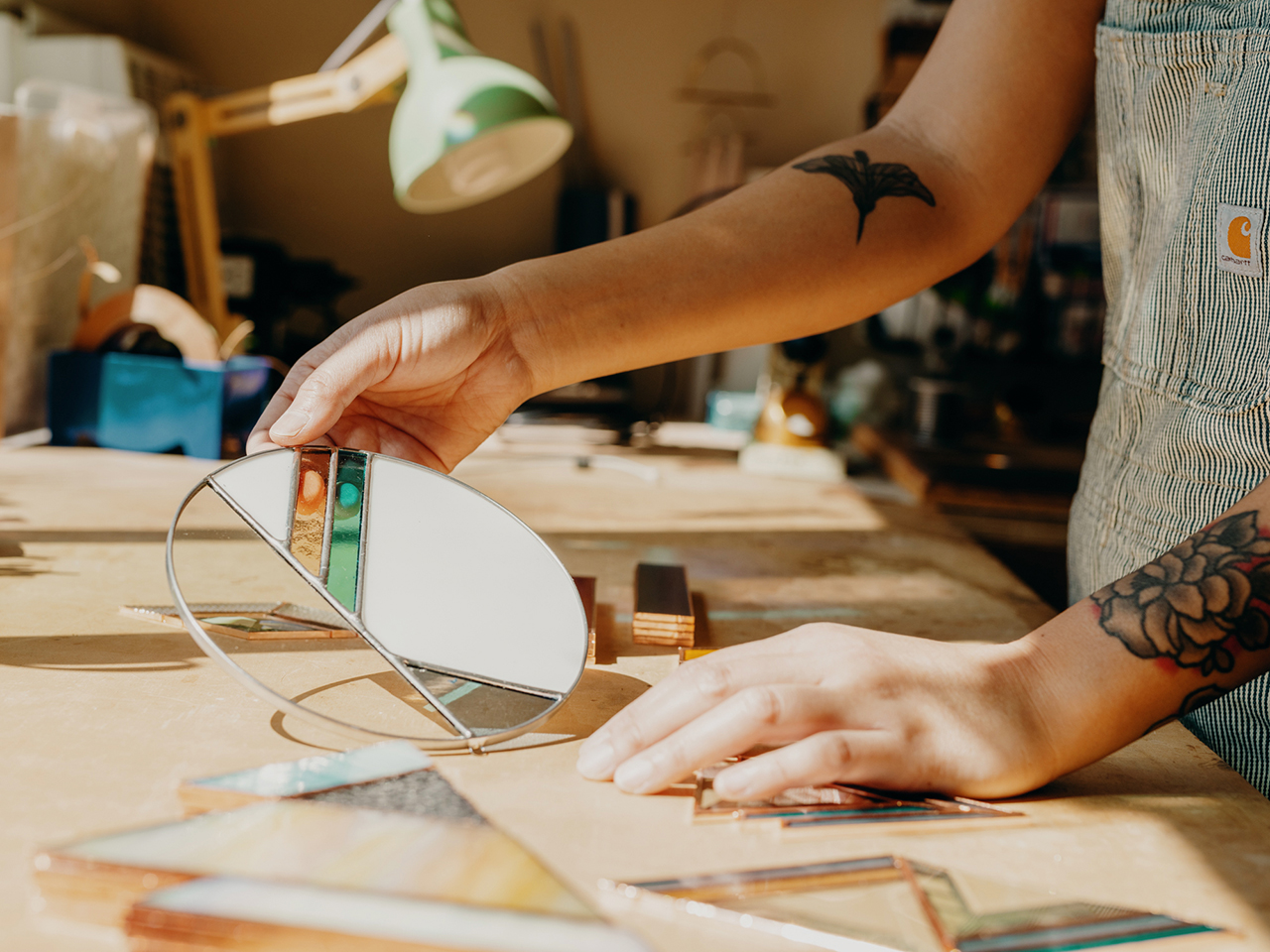 Janel Foo: Bringing the Light In
1/9 Photos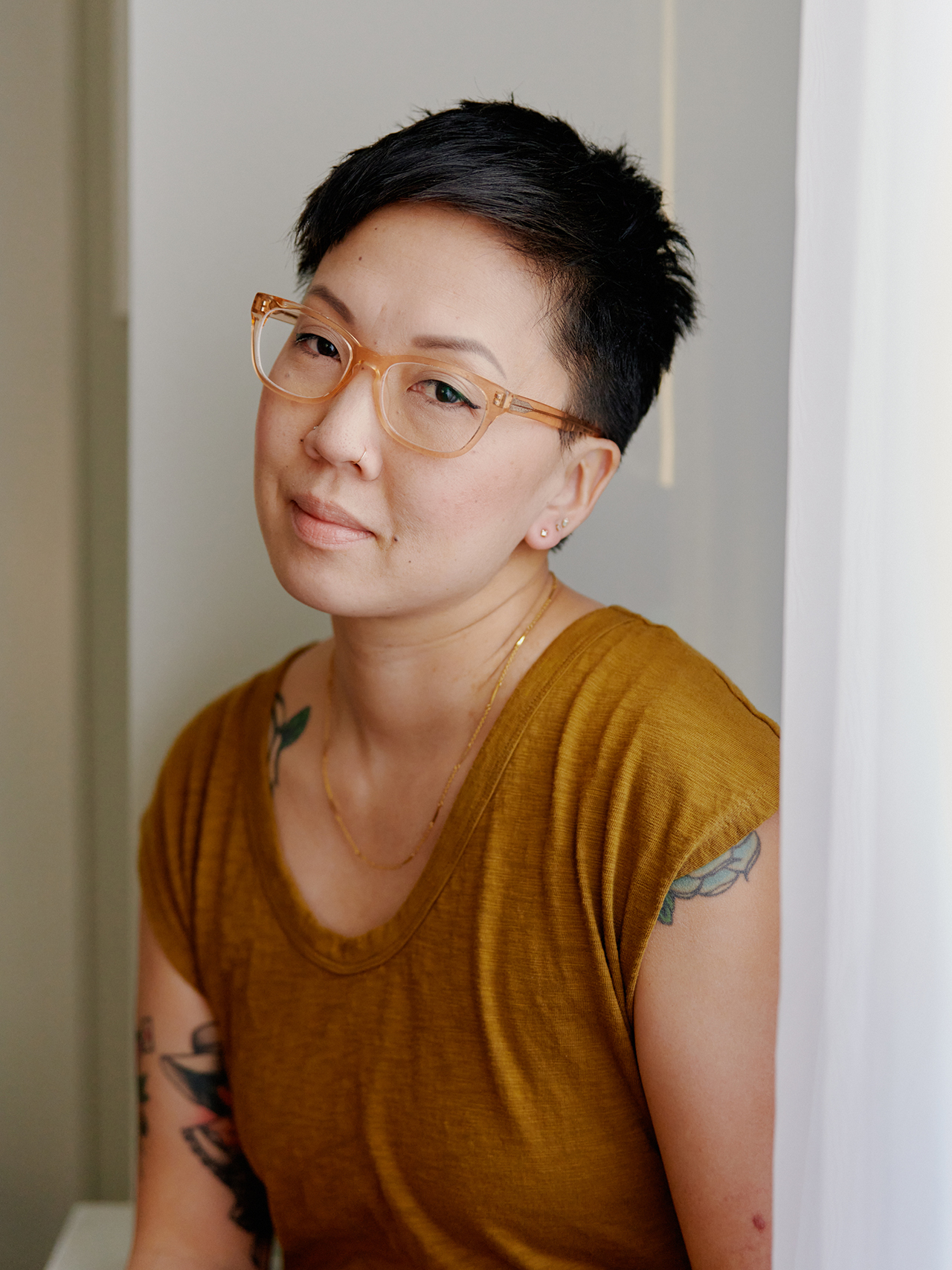 2/9 Photos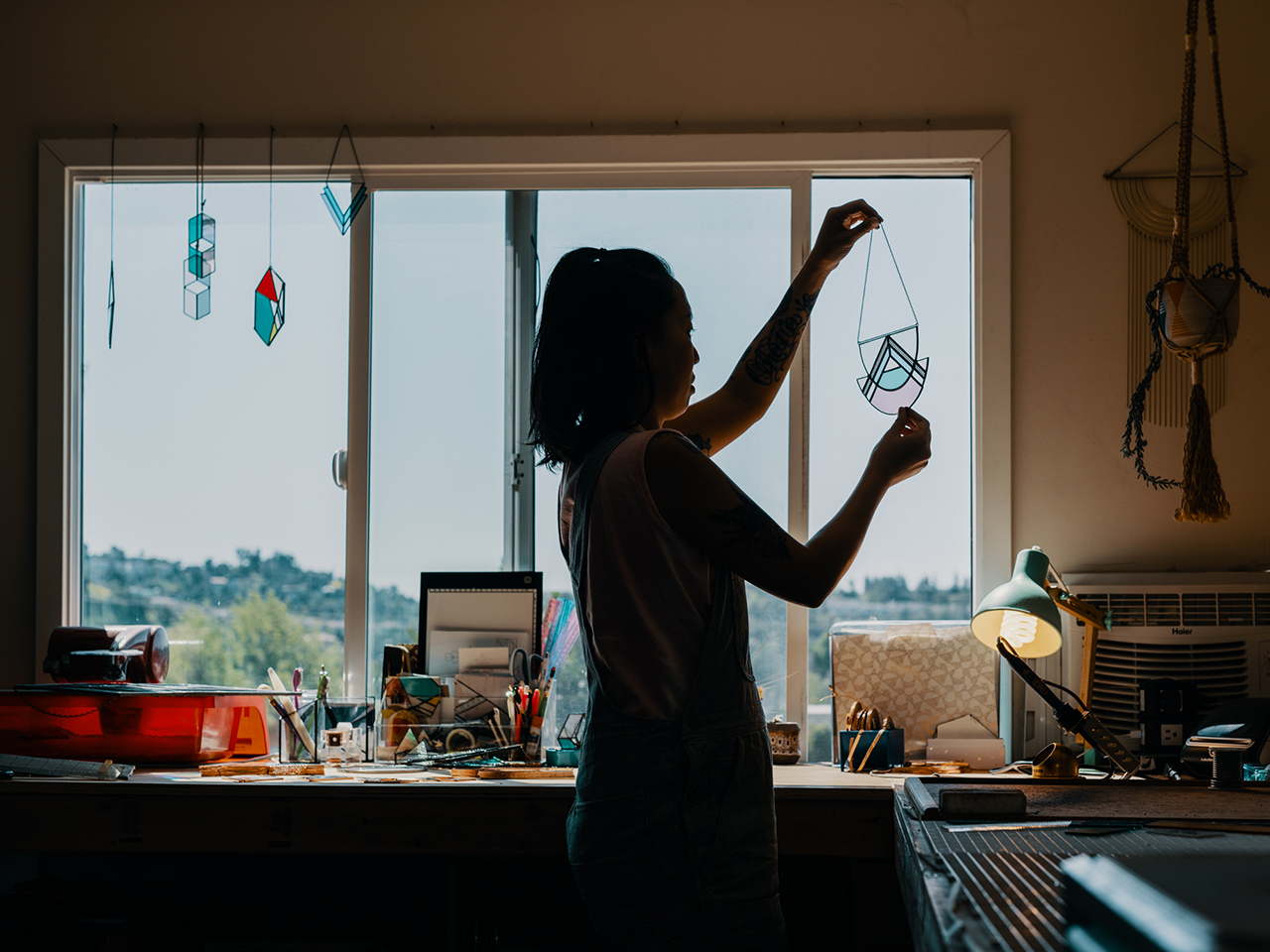 3/9 Photos
4/9 Photos
5/9 Photos
6/9 Photos
7/9 Photos
8/9 Photos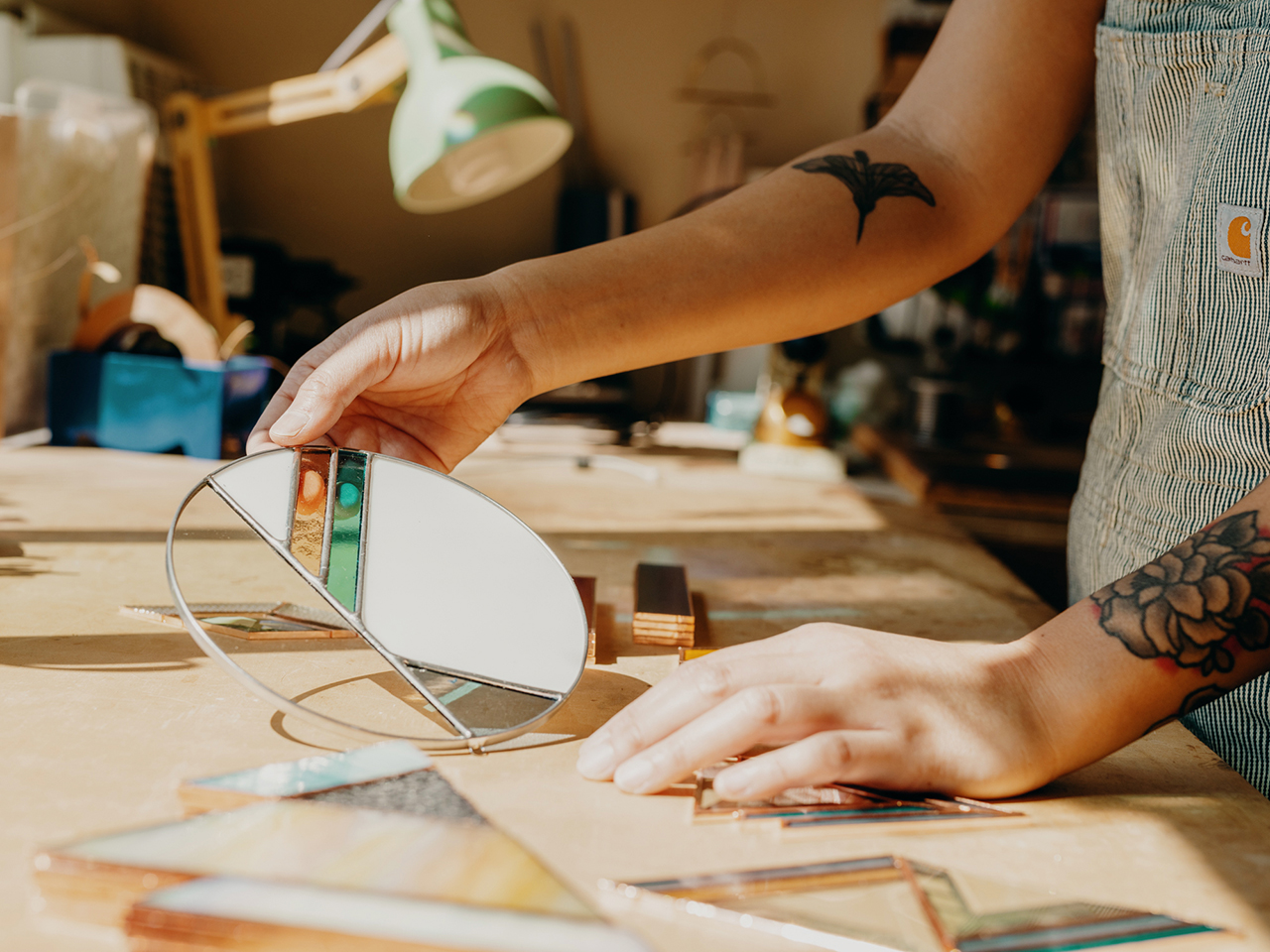 9/9 Photos
For seven years, Pasadena, California-based artist Janel Foo has worked to share her vision with the world, through her dazzling, geometric and exceptionally cool stained glass pieces — like her DooWop Suncatcher, which marries centuries-old techniques with a highly modern sensibility.
Now she's doing some of the most important work of her career — both as a designer and as the organizer of Create to Stop Hate, an ongoing fundraising effort by AAPI makers benefiting the advocacy group Stop AAPI Hate. "The violent attacks on Asian elders and the rise of anti-Asian hate was personal for me," Janel says. "I really wanted to do something to help. My initial thought was to raise money for an anti-AAPI hate organization with one of my stained glass pieces, but then I wanted to involve a few of my AAPI maker friends to fundraise. Everyone I spoke to knew of other artists and creatives who would be interested in joining us."
Create to Stop Hate's first fundraising round kicked off in early March, with new pieces by AAPI designers and artists appearing daily on Instagram that are now available for auction. She's now overseeing the fourth round, following a three-month period that has seen terrible acts of violence against the AAPI community across the country. "The effort was well received, but it gained a greater sense of urgency after the tragedies in Atlanta," Foo says. The fourth round, which closed in early June, featured work by such luminaries as writer Celeste Ng (who donated a collector's edition of Little Fires Everywhere with 22kt gold features, gilded page ends and moiré fabric endsheets), photographer Tommy Lei, illustrator Nancy Chiu and Crazy Rich Asians author Kevin Kwan. "In organizing these auctions, I've discovered an AAPI creative community that is strong, talented, committed and giving," Foo says. "They are the reason why Create to Stop Hate has been a success."
It's perhaps life-redefining work for Foo, who has already committed to significant pivots in her career. Before moving to L.A., she lived in San Francisco, where she worked in retail and visual merchandising. Once in southern California, she shifted gears slightly, working as an assistant wardrobe stylist in the entertainment industry. Despite that success, she knew her true ambitions lay elsewhere: "Even after many years assisting some very talented stylists, I didn't aspire to be a head stylist myself," she says. "There came a time when I was eager to pursue other interests to find my 'thing.'"
In addition to her styling work, Foo had a covetable side hustle, running an online jewelry store with a friend. She soon signed up for a jewelry design program at Pasadena City College, where she first learned how to work with stained glass in a studio crafts course. "The appeal to me was immediate in the ways I could juxtapose colors, shapes and textures," Janel says. "A friend once said my pieces are like jewelry for windows."
Nearly a decade later, her stained glass work is sold across the U.S., and her studio has expanded from its original spot in Highland Park to a larger home workshop in Pasadena. "I've been working with stained glass for over seven years now, and I see it as a natural progression of my previous work experiences – from using my managerial experience in retail to run the business side of my enterprise to absorbing my time in styling and jewelry to use as influences in my stained glass designs," Foo says.
I've used Squarespace from day one, nearly seven years ago.
Foo has been with Squarespace the entire time. "I've used Squarespace from day one, nearly seven years ago," she says. "As an artist, website design is very important to my business, and Squarespace has allowed me to create a professional site and customize it to my personal aesthetics and style. A well-designed website is easy to navigate and it's simple to achieve this with Squarespace templates."
In addition to Squarespace's templates, she also relies on its analytics to keep her business humming. "As a small business owner, it's important for me to check my analytics to see where my traffic is coming from," she says. "This helps me determine what platforms are worth my time. For example, I receive a lot of traffic from Instagram, so I like to be active on there."
While you're following Janel on Instagram, be sure to also follow Create to Stop Hate, to stay up to date on the organization's next round of fundraising auctions. "I've never thought of myself as an activist," Foo says. "I've learned that I have a voice as an artist, and I hope to continue using it to highlight the AAPI creative community and raise awareness for anti-AAPI hate."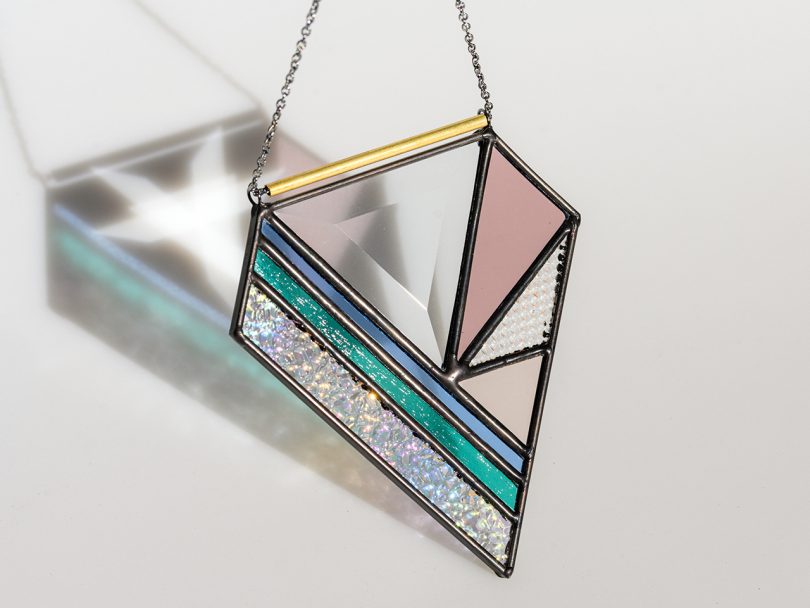 If you're ready to share your own vision with the world, or building a new brand, take the first step today with Squarespace. Start your free two week trial and use coupon code DESIGNMILK when you're ready to get 10% off your first domain.
Diana Ostrom, who has written for Wallpaper, Interior Design, ID, The Wall Street Journal and other outlets, is also the author of Faraway Places, a newsletter about travel.