Everyone knows the iconic, silvery Airstream trailers from spotting them on the highways or various vacation spots and now they've partnered with Tecnoform (cabinet makers) and Officinia Italiana Design (a design studio) to create the 28′ Airstream Land Yacht, a top-notch luxury trailer.
The interior reflects that of a multi-million-dollar yacht by incorporating details that come in luxury watercraft. So now you can get the best of both land and sea vessels thanks to Tecnoform, who partnered with Riva Yachts designer Mauro Micheli to create the sleek cabin that can even sleep up to five people comfortably.
There's a bedroom up front with a lift that unveils storage underneath it, a bathroom, and a social space in the back. They used sleek finishes throughout like teak and white wood boat-deck flooring, Corian® solid surfaces, and durable, soft leathers.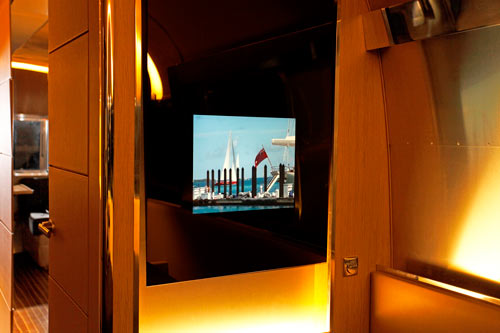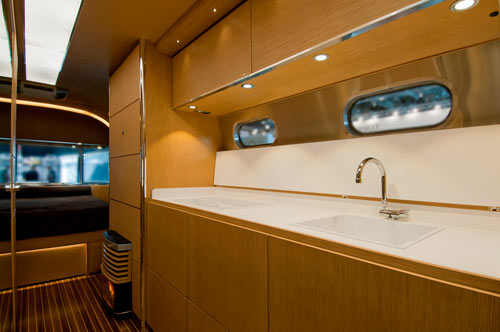 Now there's no need to get your sea legs to enjoy that yacht-like feeling.