The Lexus LF-Z Electrified Interior as a Virtual Canvas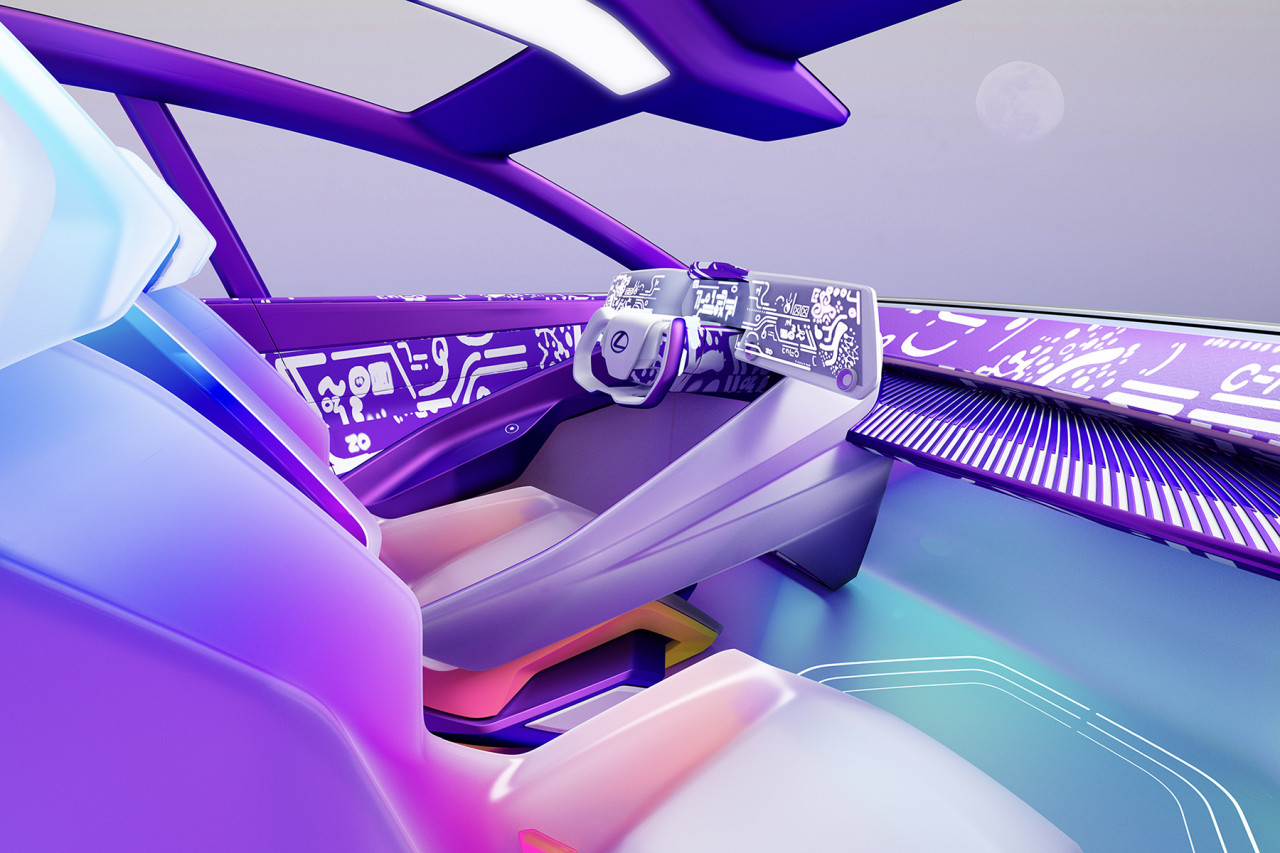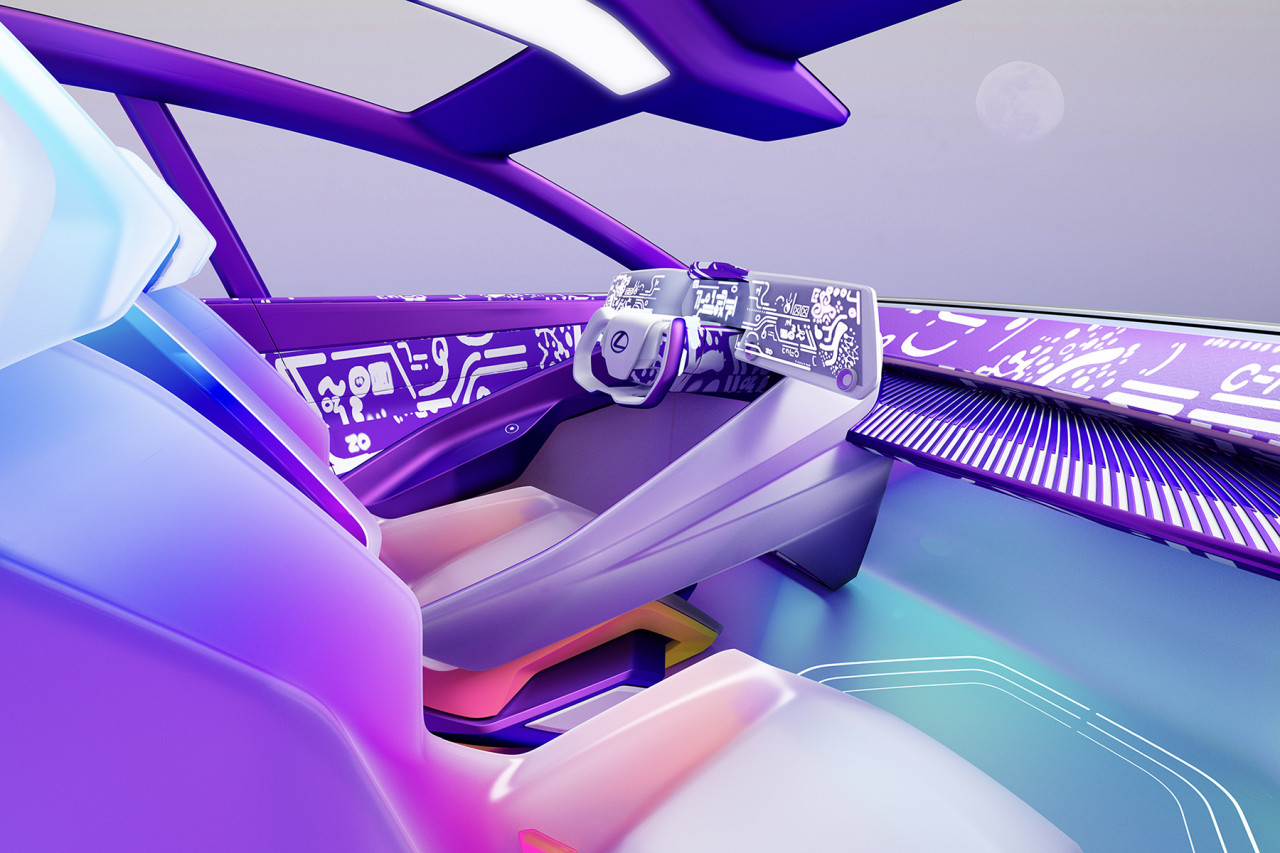 The Lexus LF-Z Electrified Interior as a Virtual Canvas
1/10 Photos
2/10 Photos
3/10 Photos
4/10 Photos
5/10 Photos
6/10 Photos
7/10 Photos
8/10 Photos
9/10 Photos
10/10 Photos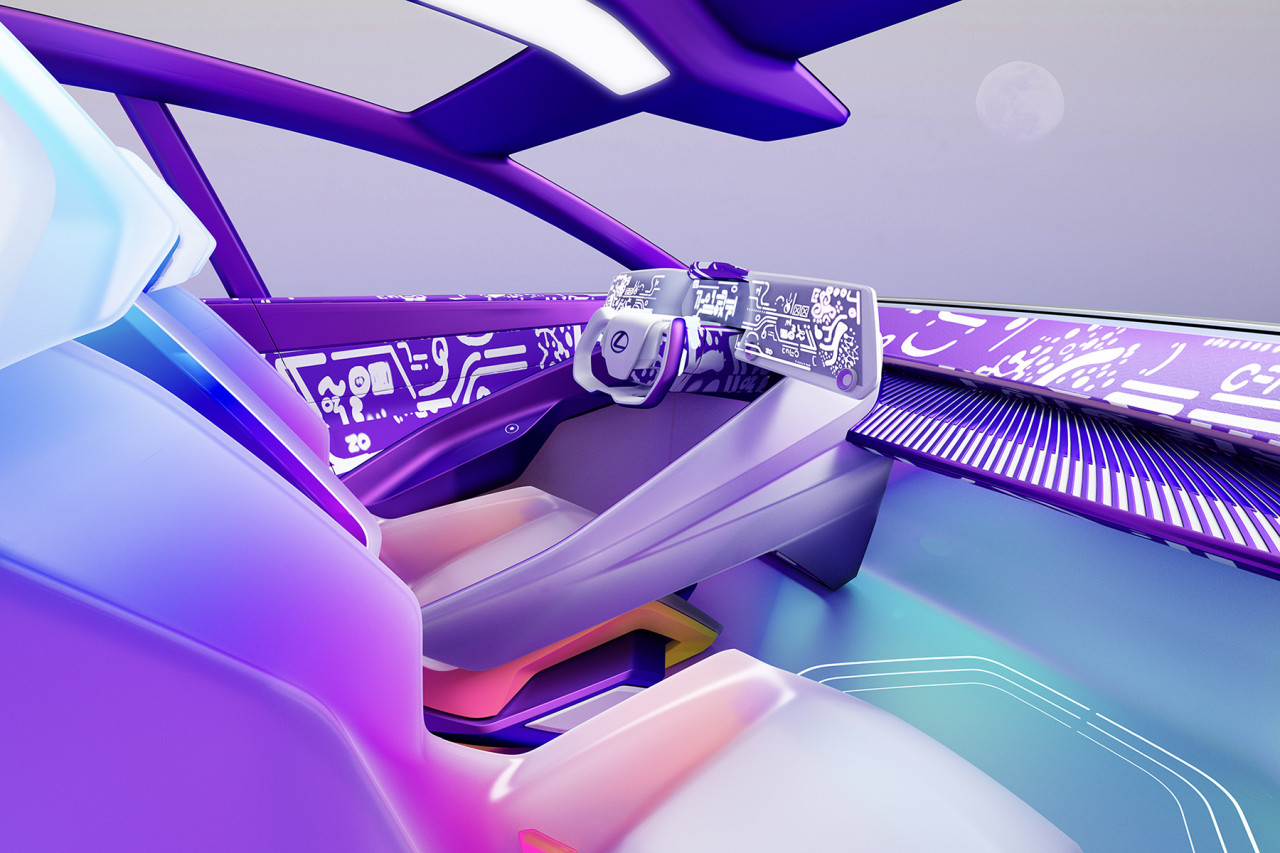 A footwear designer, an artist and fashion label all walk into a Lexus design studio…
It may sound like the start of a joke, but Lexus did in fact invite a trio of creatives well outside the realm of automotive design to imagine what the auto brand's battery electric concept vehicle, the LF-Z Electrified, might look like once liberated from the constraints of both industry and safety standards. The blue sky results as explored by sneaker designer Salehe Bembury, digital artist Ondrej Zunka and Japanese fashion label Hender Scheme are all wild and wildly different…
Salehe Bembury
The footwear designer's brightly colored virtual interior juxtaposes "machine and nature" with a unique use of speckled sandstone finishes and other natural tones introduced with the use of natural materials like cedar, cork and granite. Bembury's approach borrows from his background in sneaker design, covering his seats with "hairy" suede and a fingerprint motif upon the vehicle's control panel, ornamentation often found in the designer's work and applied here for a personalized control panel.
"Just as he has done with footwear, Salehe has pushed the envelope of what design can be in terms of material selection, silhouette and storytelling," says Brian Bolain, general manager at Lexus International, "He is one of the most exciting designers in the sneaker space right now, and he embodies the bold thinking and energy that we see in Lexus' future."
Ondrej Zunka
"This interior design is purely speculative so I allowed for free associations and pure imagination and creativity," says Zunka. "I wanted to make the interior feel as if it wasn't made by humans, but maybe designed by a sophisticated artificial intelligence. I wanted to go past any known language and design concepts and forget about what is usually used in automotive interior design."
Hender Scheme
Tokyo-based Hender Scheme's virtual leather-embellished interior is arguably the most sedate of the three, with a monochromatic coverage tying back to Lexus' own vaunted takumi craftsmanship – specialty craftsmen from Asakusa, Tokyo who've earned elevated respect and status for the 60,000 hours of experience under their belts.
For their LF-Z Electrified virtual interior, Hender Scheme imagines an entirely leather interior that has been left untreated, with the intent of the space taking on a deepened patina over time as a conceptual nod toward "the passage of time and the driver's relationship to the vehicle."
Just don't expect any of these three designs to see the light of day, as they're purely reflective of an effort from Lexus to showcase the LF-Z Electrified as a future-glancing symbol, one recognizing the wildest concepts today may become the standards of tomorrow.