Lynk & Co Antwerp Club Is Less Car Showroom and More Social Club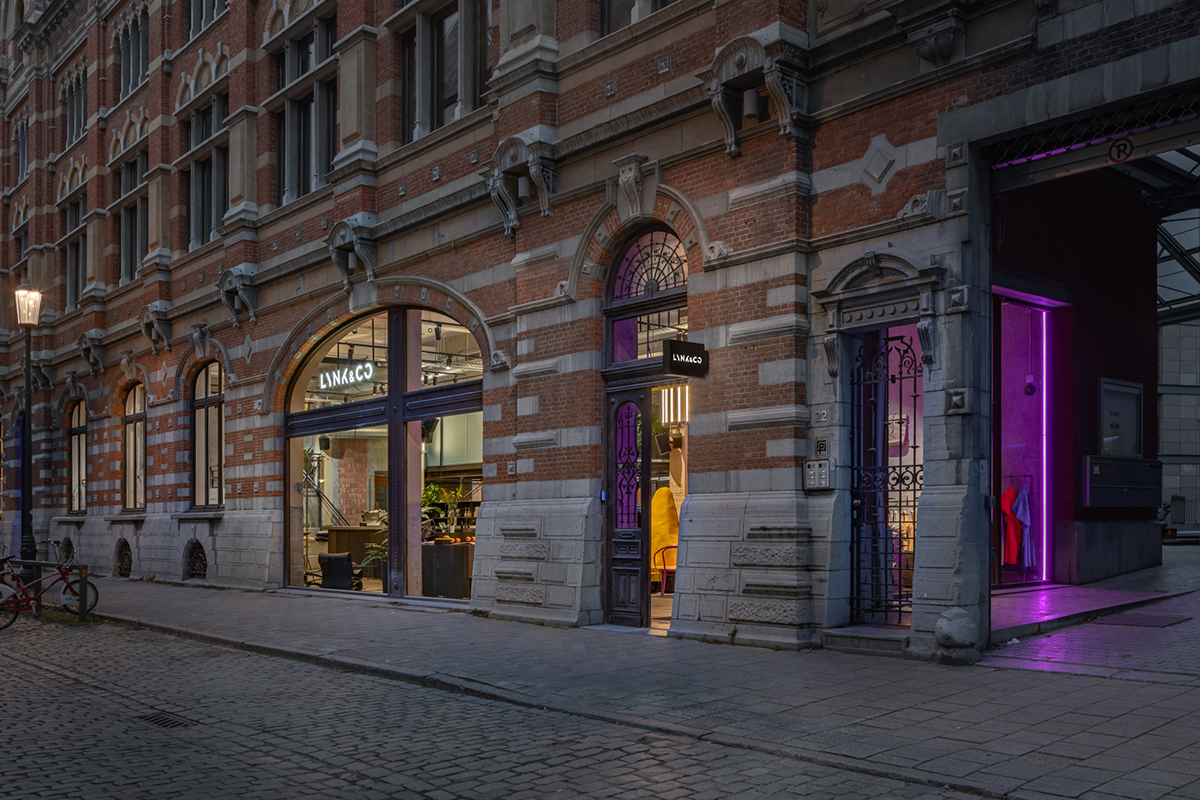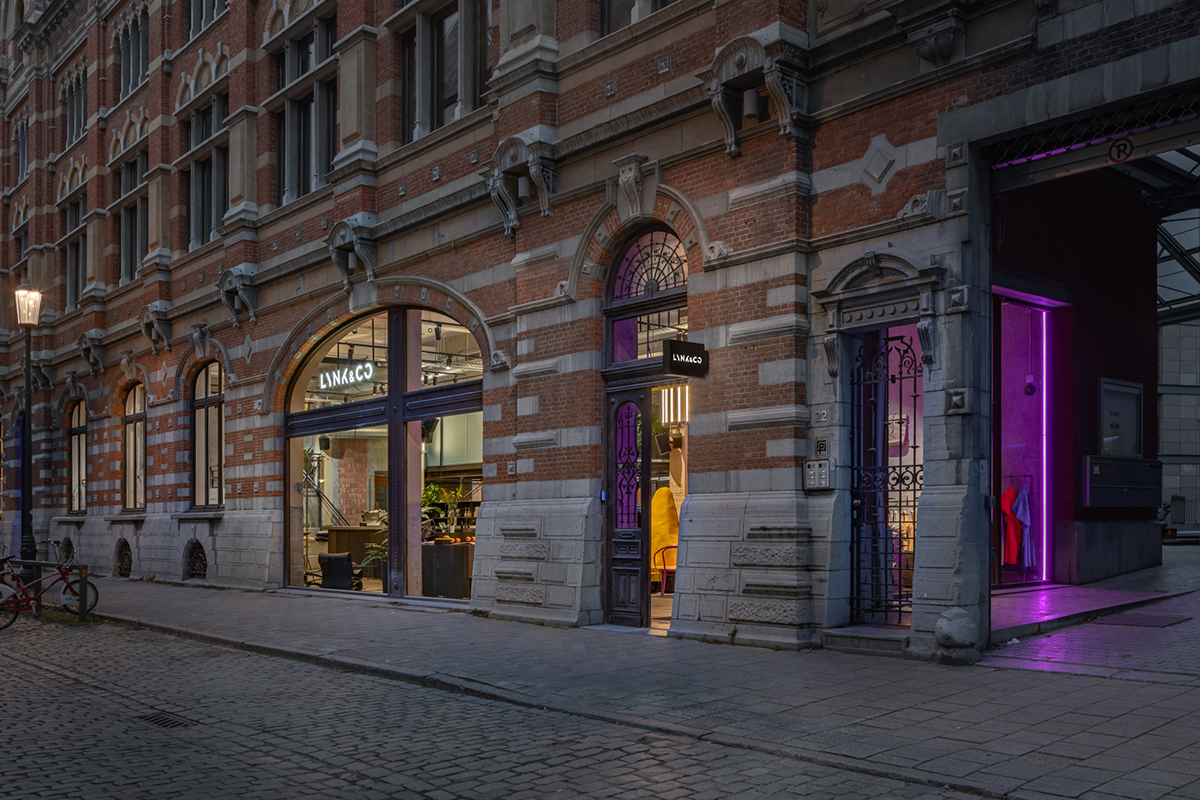 Lynk & Co Antwerp Club Is Less Car Showroom and More Social Club
1/5 Photos
2/5 Photos
3/5 Photos
4/5 Photos
5/5 Photos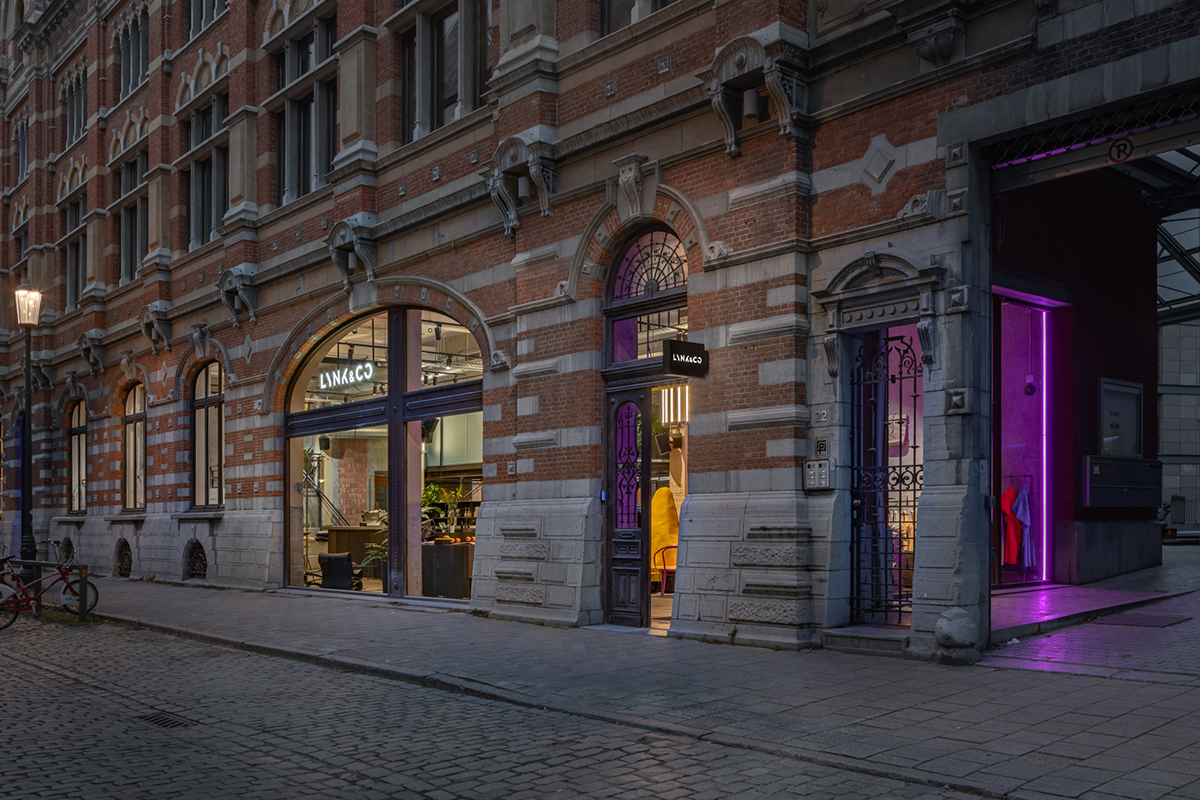 Designed for electric automotive upstart Lynk & Co in partnership with New Order Architects, the brand's first retail footprint in Belgium lands as the third Club in Europe, showcasing the brand's 01 plug-in hybrid and illustrating how the automotive retail experience is quickly evolving from an environment of stress to one markedly more leisurely and design-forward.
Located in the heart of the Fashion Quarter within a historic brick covered former firehall, Lynk & Co's Antwerp Club was designed by New Order Architects respective of the history of the space, while also infusing it with Lynk & Co personality to woo potential customers into the shop with a soft hand rather than hard sell typically associated with the car shopping experience. Details within like a "hanging garden" with swings for guests to relax in, design objects retail shop representative of local talent and a cafe with lounge area characterize Lynk & Co's attempt to adapt to a younger generation's expectations.
Much of the historic building was preserved, and the renovations were done using mainly natural building materials and a small amount of recycled plastic. Even the display podiums are handcrafted from recycled newspaper.
Every Club is an opportunity to connect with our members on their terms and share the Lynk & Co experience. As our first location in Belgium, The Antwerp Club is an exciting milestone for the company… and of course, this Club is extra special to me because I was born and raised in Antwerp.
– Alain Visser, CEO of Lynk & Co.
Unfortunately for us potential Stateside car buyers, while Lynk & Co's Antwerp Club opened at Drukkerijstraat 18-20 on August 14th, there are currently no plans for the brand to bring this experiential automotive retail any time soon. We can only hope the competition takes note and follows suit.