Sardinera House hovers on a cliffside over the Mediterranean Sea in Jávea, Spain, between El Portixol and Cala Blanca, with its panoramic views and magical outdoor living. Designed by Ramón Esteve with concrete walls that shift allowing for a change in views. Sections of the house extend out towards the ocean creating patio spaces in between.
The entrance side of the home is much more closed off for privacy sake and comes with an automatic shutter system that protects the facade from too much sun exposure.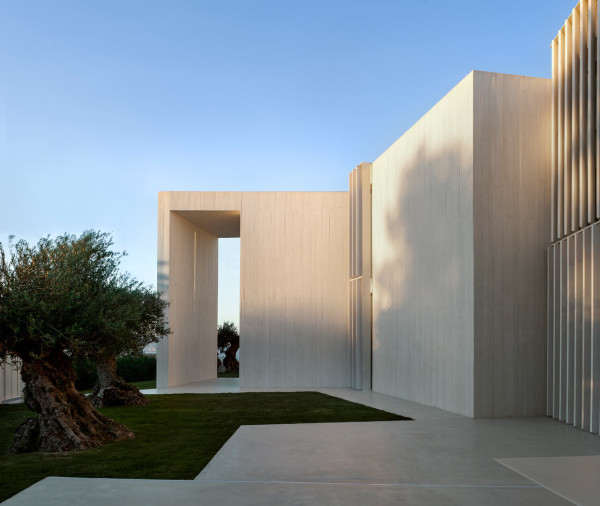 The concrete exterior has a noticeable wood surface texture helping to connect it to the surrounding landscape.
Throughout the project, a theme of white is established both inside and out, produced through various materials.
The interior extends to the outdoor space seamlessly leading to the incredible pool.
As if that pool wasn't jaw-dropping enough, it hides a really cool surprise – large glass surfaces that visually connect to the indoor pool area.
The glass panels let light pass through bringing a sense of the outdoors to the indoor pool. Besides the pool, the basement level houses service and parking areas, guest bedrooms, a gym, sauna, and dressing room.
Translucent glass stairs connect the different levels letting views of the sea remain visible.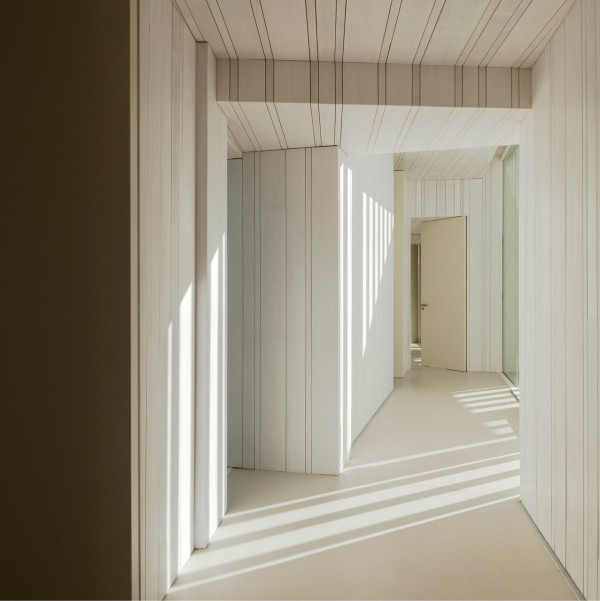 Photos by Mariela Apollonio and Ramón Esteve.