Feeling frustrated? Well, here's a vase you can take your frustrations out on – if you choose. This vase, named Introverso 2, has dual personalities. Designed by Paolo Ulian and Moreno Ratti, the vase is made of solid marble that's cut to reveal slats. At first glance, you don't see that there's another silhouette of a vase hidden inside with a completely different shape.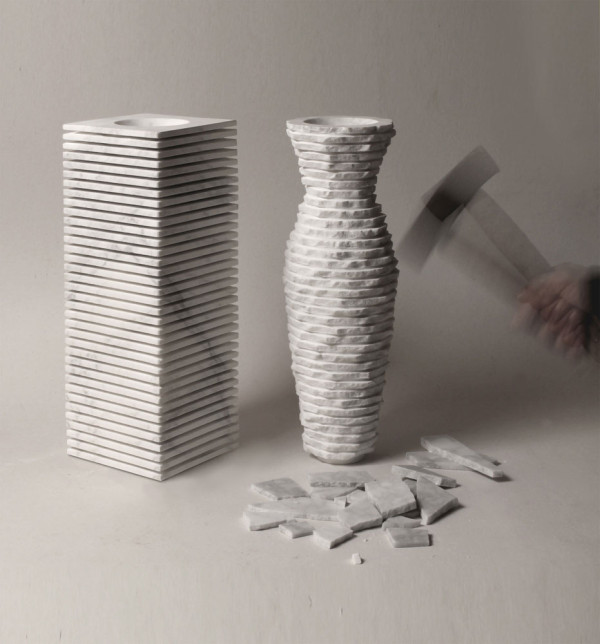 Anytime you feel like it, take a hammer and chip away at the edges of the marble slats. The more you break away, the more you see of the new shape.
Whether you decide to keep the original, rectangular vase or bring out the more traditional shaped vase underneath, the choice is yours.

Design From Around The Web