Having previously collaborated with Monica Förster Design Studio, Swedish brand Marrakech Design has once again reached out to a Swedish designer to partner on new tile collections. Charlotte von der Lancken came on board and designed two graphic patterns that are inspired by the material's longevity, as it gets better over time.
Inga-Lill Ovin, owner of Marrakech Design, says:
We wanted to collaborate with Charlotte von der Lancken as she dares to be different and fearless when it comes to design. She has imagination and humour, which you clearly can detect in her design.
FOLD takes inspiration from the infinity symbol as the pattern is a flattened möbius strip that becomes a hexagon-shaped tile. If you're not familiar, the möbius strip is the mathematical surface that appears to be a one-sided band that joins together and becomes non-orientable. FOLD is available in eight colors.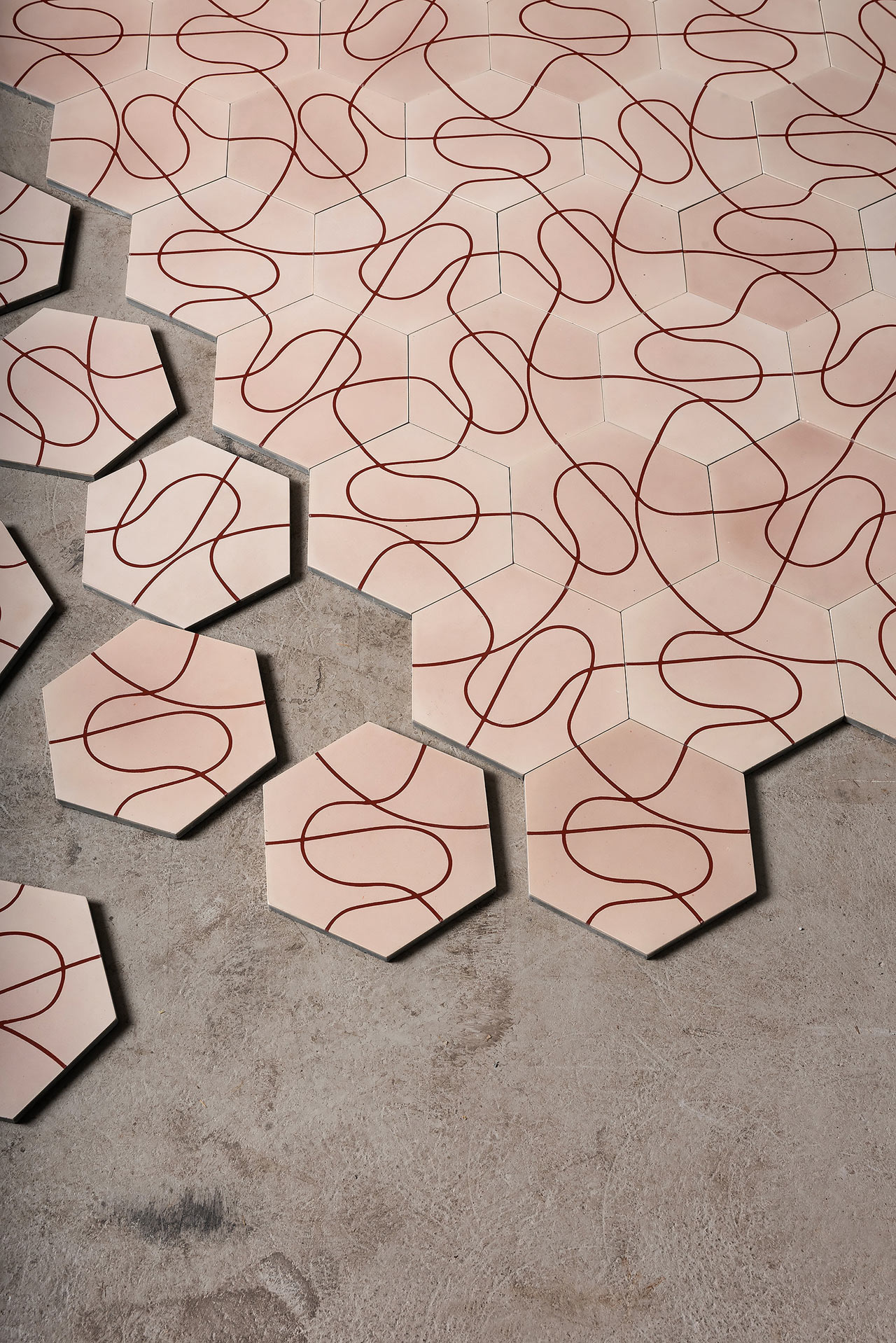 ETERNAL PATHS takes a looser approach with a curvy line that manages to connect with lines on the next tile to form a never-ending path. Depending on how each tile is turned, a variety of patterns can be formed for different looks. ETERNAL PATHS is also available in eight colors.