This metal staircase stopped me in my tracks when I saw it. Designed by Francesco Librizzi Studio, it sits in House C, a 1900s house in Milan that still has many original details. The staircase takes up little space in the small room and leads to a loft-like sleeping area.
I love the black steel against the stark white walls. It adds a sculptural element to the room with its lines and geometry. What a way to think outside the box when it comes to ladders and staircases!
It kinds of reminds us of the Spaces, Etc. exhibition we just featured by Ron Gilad.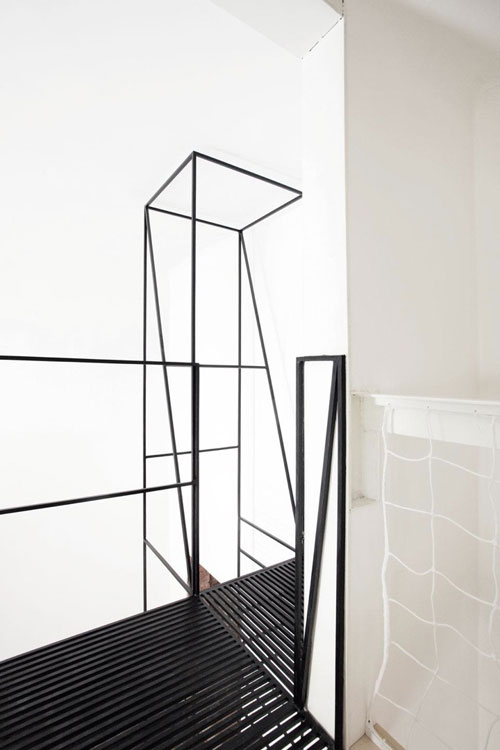 Design Architects: Francesco Librizzi Studio
Design Team: Francesco Librizzi with Matilde Cassani
Collaborator: Carolina Martinelli
Structural Engineering: Federico Santarosa
Steel Structure: Mario F23
Photos by Giovanna Silva via Domus.