Such fun and cute works from Mike Bertino. Happy Friday!

Design From Around The World

Popular
In Art
More
Listen and learn more about Clever's hosts, Jaime and Amy, and find out how they decided on the name Clever.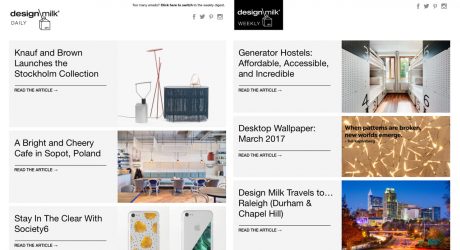 Our daily and weekly emails are jam-packed with fresh design: check out their new look + subscribe!
From illustrations to photography to wallpaper, here are a few of our favorite discoveries on the interwebz this month.

Featured Columns