Designer Khodi Feiz's longstanding relationship with Artifort continues with the launch of three new products that were developed over the course of a year.
The Beso Chair Program includes a chair, an armchairs, and a barstool that were developed through economical production while keeping comfort and design at the forefront. Using a hidden zipper system, the chairs can be dressed very easily in a wide range of options. There are also plenty of base choices, as well.
The Bras Easy Chair is an extension of the Bras collection with its compact and informal design. The armrests lay at an angle, just as your arms naturally do, for a more comfortable sit. The chair's design aims to give you a "comfortable embrace" with it's cushiony back and sides.
Bras Wood is the addition of wooden feet to the Bras Sofa collection, giving another look to the original design.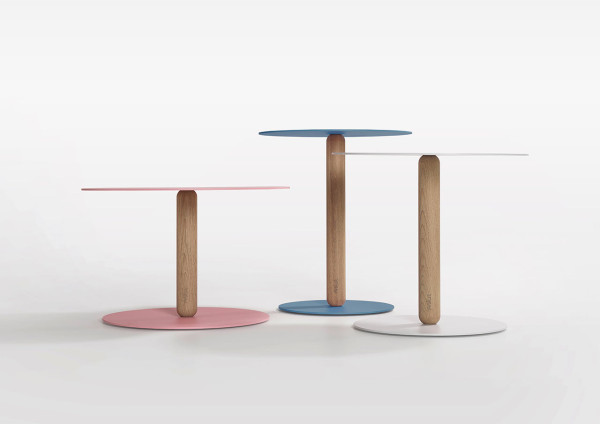 The Balans Small Tables are a series of tables that balance colorful tops on a central, wooden pole. Another plateau forms the base of the table. The tables are affordable and come flat-packed in a small box.