Ming Architects designed the modern Lentor House for a growing family that desired tall ceilings, natural light, and proper ventilation. Originally a home built in the late 80s, the new design is a standout amongst the dated houses in a cookie cutter neighborhood in north-central Singapore. The cramped, dark spaces are replaced with open floor plans that connect to the outdoor areas, allowing daily life to extend beyond the inside.
The new corner terrace home is split into three levels which reside within a narrow, white structure. The exterior shines with teak wood details that clad the facade's walls and ceilings, including a vertical privacy screen on the second floor.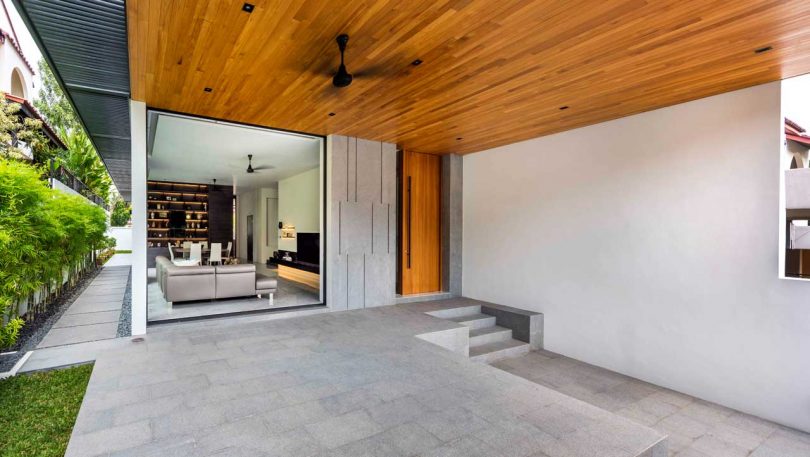 Just behind the front gate, a covered patio and green-lined walkway surround the ground floor living space making the interior feel larger. With two sides of the open space having floor-to-ceiling windows and doors, the room fills with natural light.
A double-height skylight over the steel staircase fills typically dark areas with daylight.
A covered balcony (below) exists just off the top floor entertainment room with oversized sliding glass panels that open up for air flow and light.
Photos by Edward Hendricks.