Grace Choy, who recently graduated from the architecture program at Cal Poly, San Luis Obispo, also won the school's annual Vellum Furniture Design Competition with her ambiguous metal sculpture, Möbi. Not only did she get the first place award, she also won an all-expenses paid trip to Milan to Salone del Mobile (Pretty sweet if you ask us)!
The winning piece is an ambiguous metal sculpture and furniture piece where function is defined by the user. By intentionally keeping the function indeterminable, it gives the user the chance to create their own piece of furniture by using their creativity.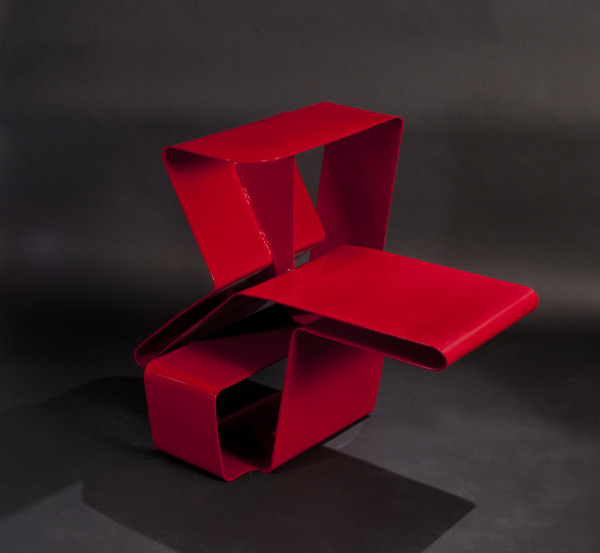 In its default position, Möbi has the elements of a chair and may be used that way. At closer glance, there are more, seemingly non-standard elements which provoke thought in the user, making them wonder why it may be there. These thoughts lead to the idea that there may be more possibilities with the piece, including functionality as a chair, table, or even art. Essentially, it changes the space it inhabits by the desires of the user.