Modern Cat Furniture You and Your Pet Will Love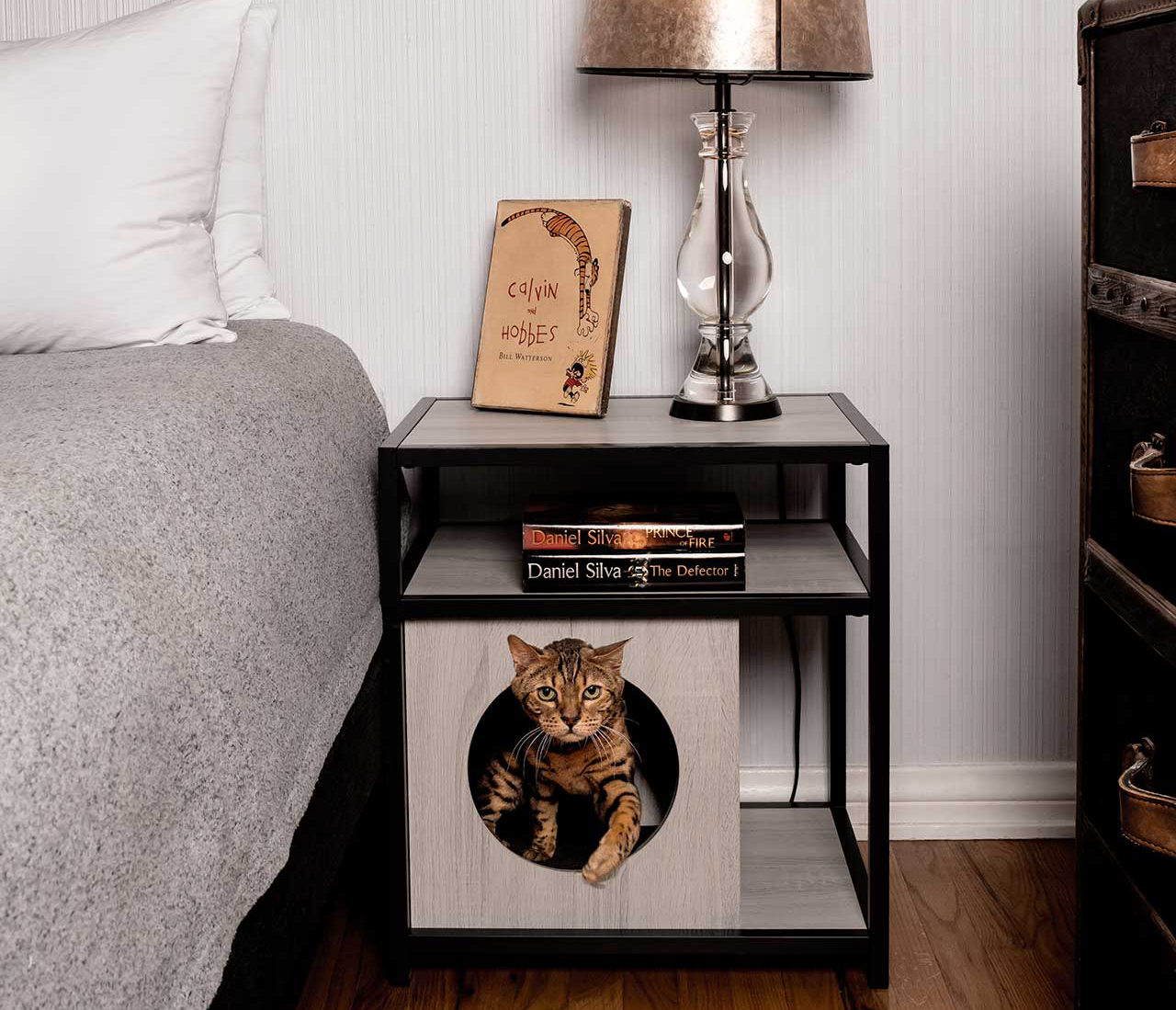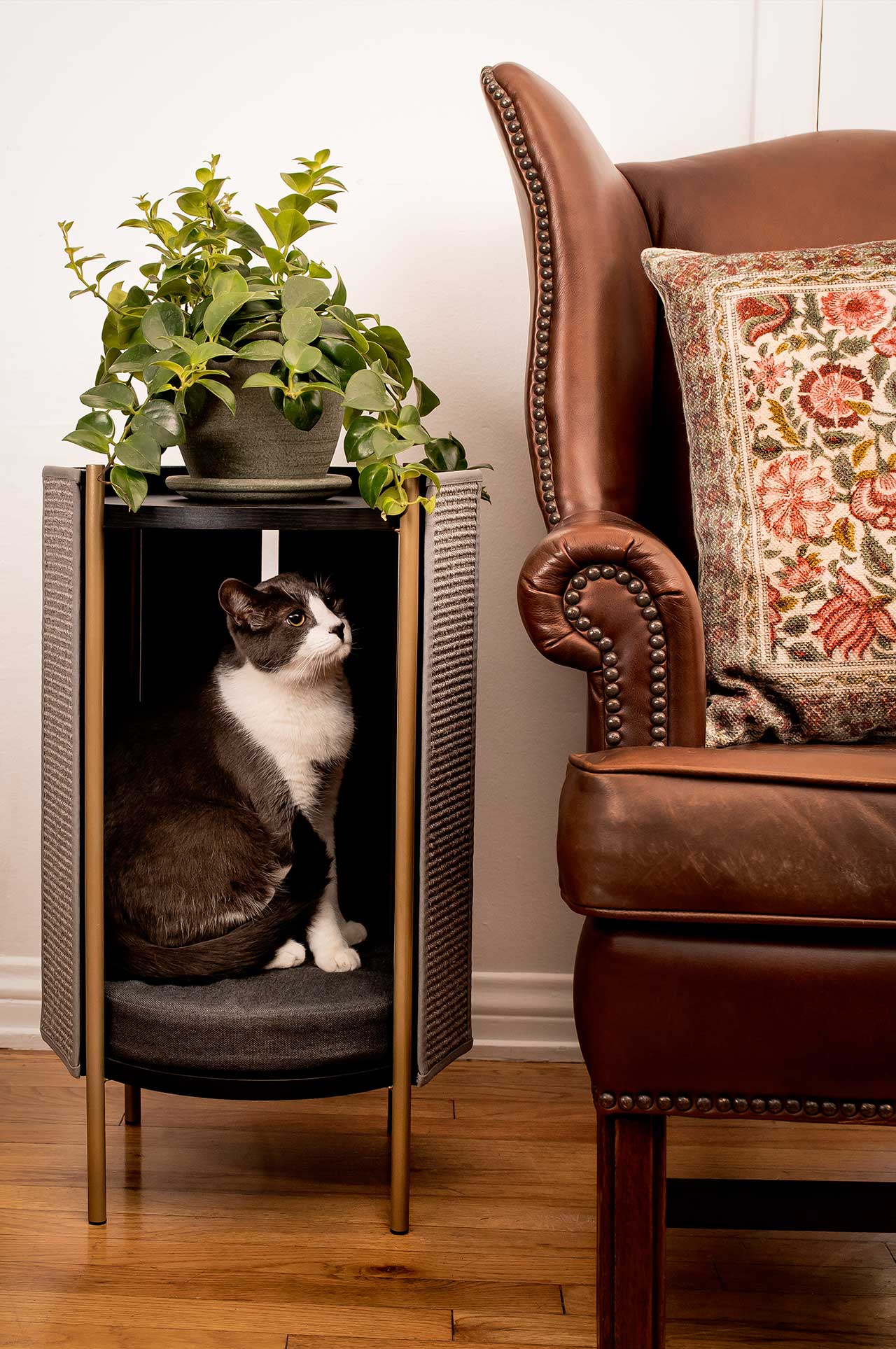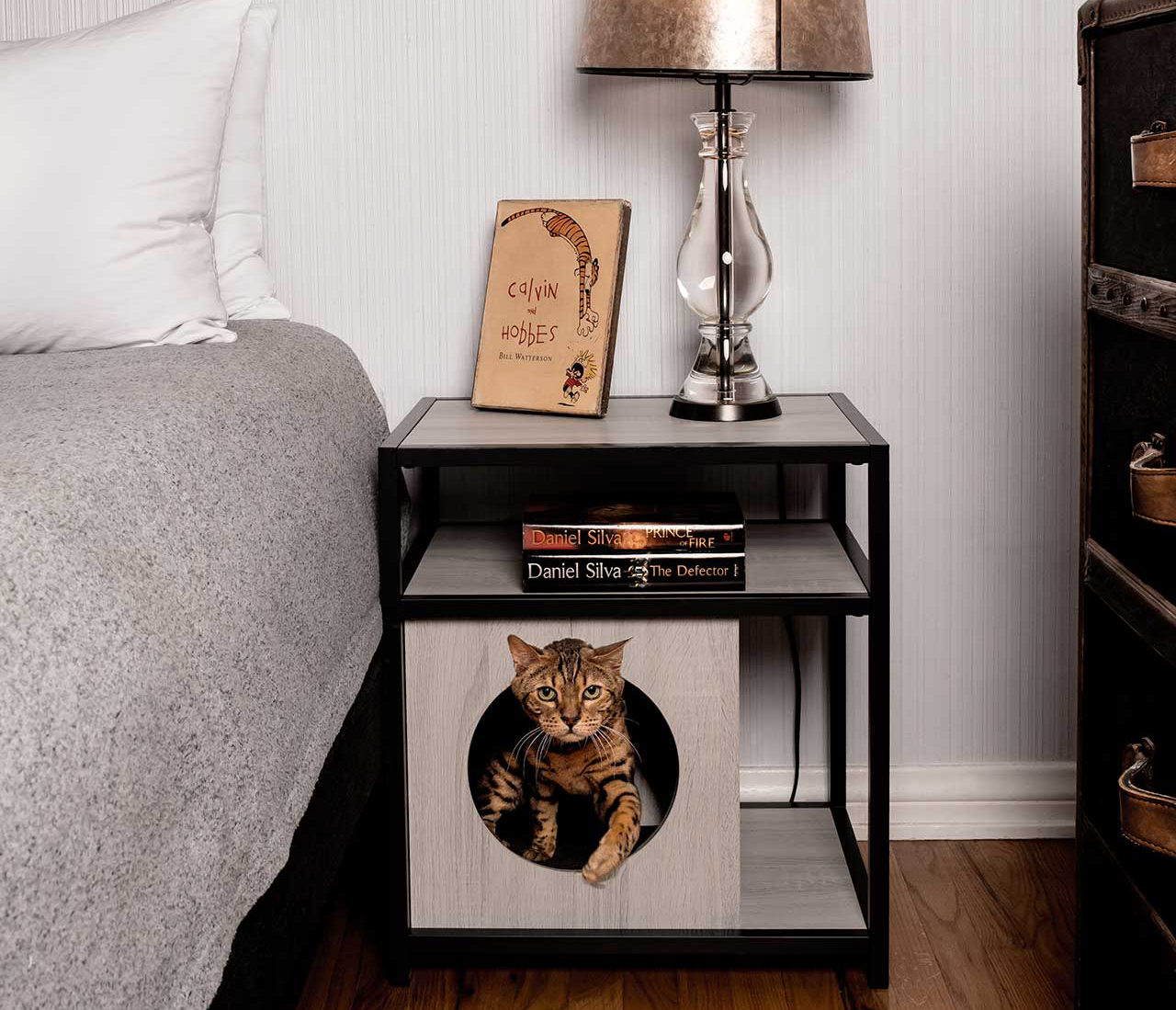 Modern Cat Furniture You and Your Pet Will Love
1/19 Photos
2/19 Photos
3/19 Photos
4/19 Photos
5/19 Photos
6/19 Photos
7/19 Photos
8/19 Photos
9/19 Photos
10/19 Photos
11/19 Photos
12/19 Photos
13/19 Photos
14/19 Photos
15/19 Photos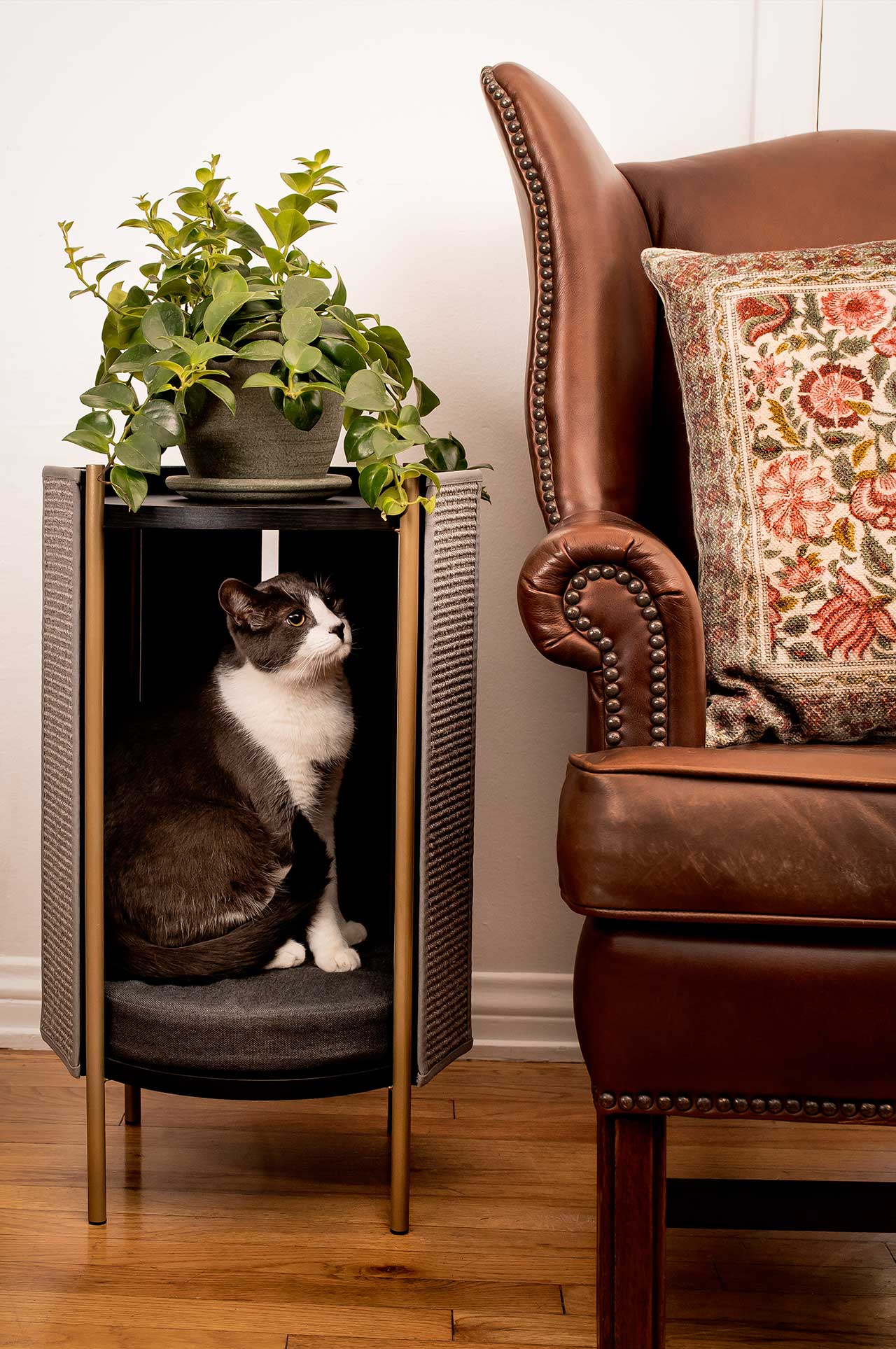 16/19 Photos
17/19 Photos
18/19 Photos
19/19 Photos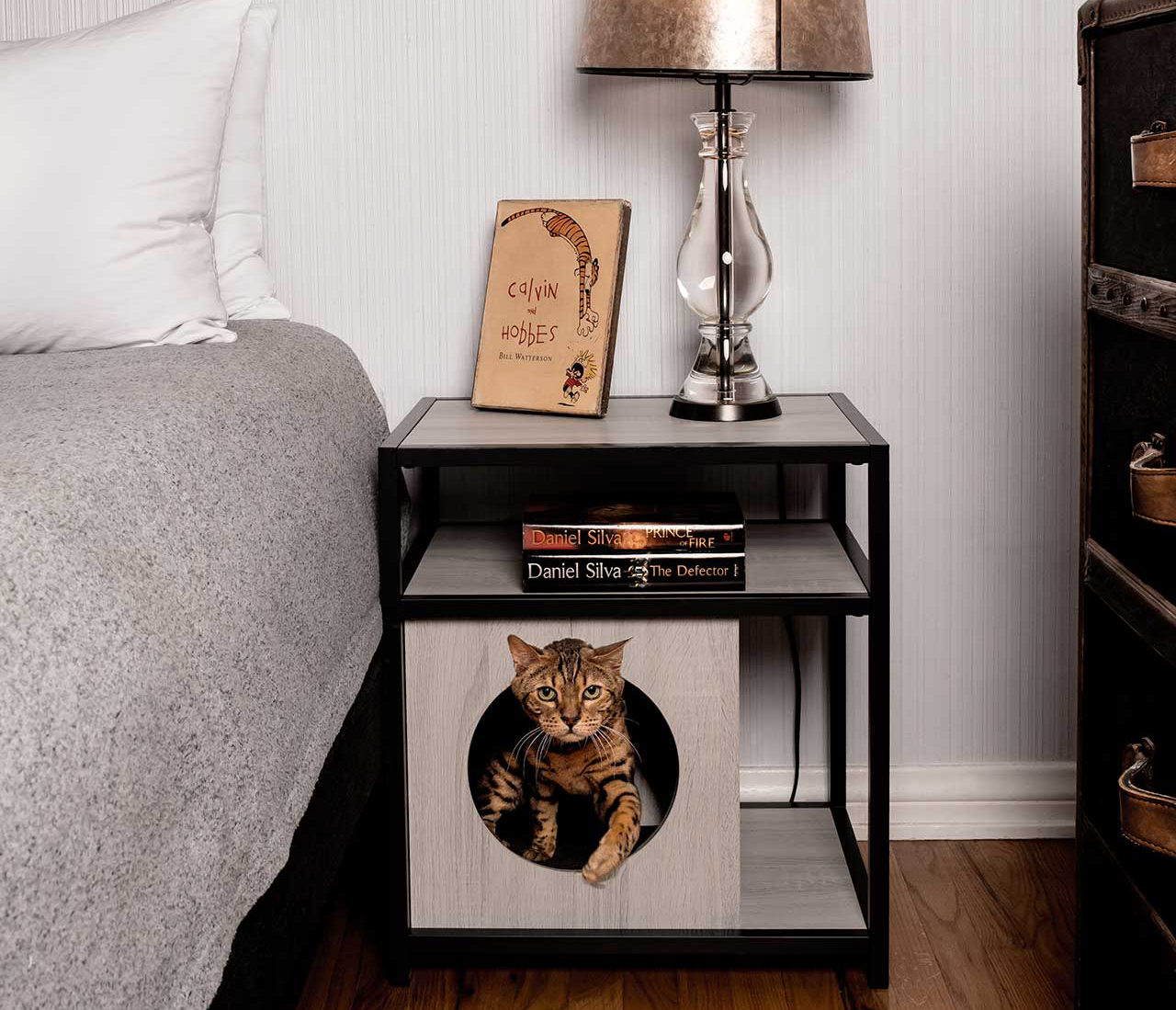 To celebrate National Cat Day, I decided to treat my cat (as if I don't do that every other day of the year). Litter-Robot by Whisker, has a new line of cat furniture that made it easy to give her something she loves that looks good and is functional for my small space, too. It's a new line of modern cat furniture that's designed to blend in with your room. Just as important, my cat loves it, too!
There are multiple pieces, and they have several different aesthetic styles, including mid-century modern and industrial. Each one is designed with the discerning cat parent in mind. The cat furniture is sleek and stylish and comes in neutral tones, and the shape and setups offer your cat spots to play and sleep – and we all know cats love to curl up and sleep.
I got the Cat Silo for my cat, Djuna. This is a multi-purpose piece that gives your cat a safe covered, cushioned space right next to your chair — and the top is a table that's great for holding everything from coffee mugs and books to the keys and hand sanitizer I have in my pockets when I come home. There's also scratching pads on the side, which Djuna has been getting a lot of use out of.
There's also the Cat Tower. It's a modern take on the cat tree, except this has a cubic design with built-in climbing holes, scratch pads, soft felt pads and a cat bed.
The Cat Pyramid looks right at home in even the most modern place. The A-frame design incorporates two climbing holes, a scratching pad at the bottom and soft felt pads.
The Cat Side Table lets you take full advantage of your space – for you and your pet! Your cat gets a little hideout where they can rest, and you get a spot for lamps, decor, or whatever else you need.
This Cat Orb is for any pet that likes its space and relaxation. It has a front and top entrance, so it's easy for your cat to get in and out.
Finally, the wall-mounted Cat Shelf gives your cat a spot to chill, get some space, and maybe even look out a window (depending on where it's mounted). And, it comes in sets of two.
This furniture is made for cats – but still designed considering you, which makes for the perfect combination. As soon as I set her Cat Silo up, Djuna added it into her rotation of sleeping (and scratching) spots. She also loves tossing toys in there and playing with them. And, when she's happy, I'm happy!
For more information on this line of modern cat furniture, visit litter-robot.com, and for more modern pet products, visit the Design Milk Shop here!
This post contains affiliate links, so if you make a purchase from an affiliate link, we earn a commission. Thanks for supporting Design Milk!