Working from home might sound like a dream but sometimes it's really nice to have actual humans around and feel like you work with a team. Collaborative workspaces have been popping up more and more as telecommuting and freelancing becomes more popular. The prefect example of this is WELD. Located in Dallas, Texas, WELD offers workspaces, studio space, as well as event space, for independent creatives and photographers to utilize instead of working from home.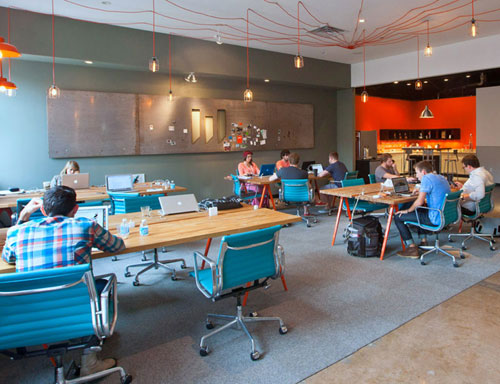 I definitely think productivity increases when you're around other creative minds and having a community of people around you in the same boat is pretty awesome. WELD is a membership-based space where you can pay a day rate or monthly rate to enjoy the perks of having a modern workspace without having to rent out a super pricey office. How great would it be to have a workspace that doesn't include your pile of laundry in the corner? Maybe it's just mine that looks like that…
I love the orange pops of color throughout the space.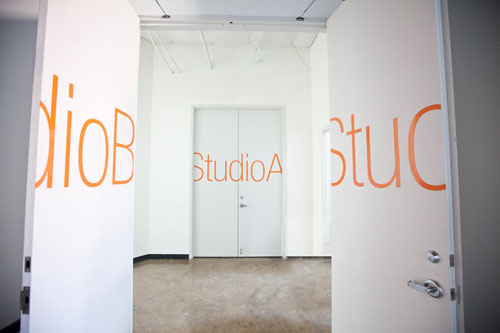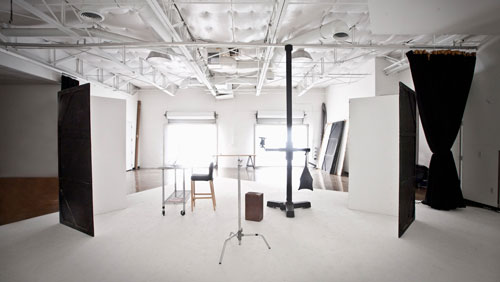 Design From Around The Web