If you're traveling to Rio de Janeiro, chances are you've already carved out some beach time into the itinerary. With Rio's lush landscape, it's impossible to grow tired of the beach-side views even after you've spent morning, afternoon and night down at the Copacabana Beach. At the Emiliano Hotel, you don't have to give up those views once you check in. Designed by Chad Oppenheim and Arthur Casas, this modern hotel features an unusual facade made up of weatherproof panels that provide privacy when closed without sacrificing light, ventilation and views so that you can enjoy all the elements of sun and surf without actually having to be at the beach.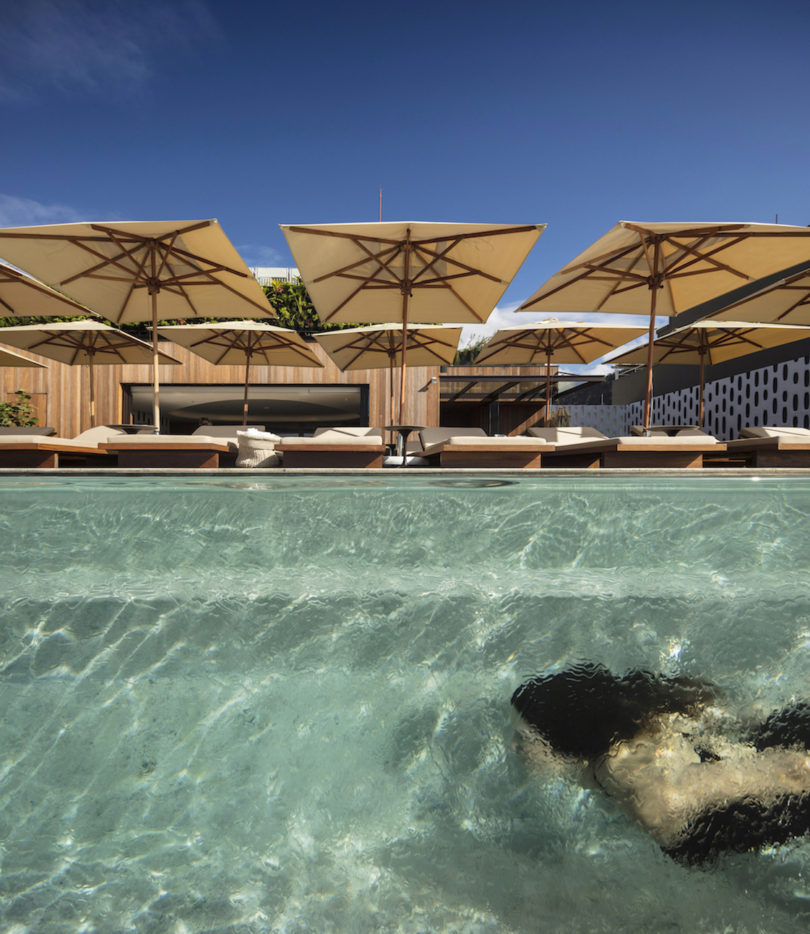 The interiors of the 90-room hotel was inspired by Roberto Burle Marx, the designer of the graphic Copacabana beach promenade, as well as other Brazilian designers like Sergio Rodrigues and Paola Lenti.
The lush landscape of Rio continues inside. On-site amenities include a gym, spa, sauna, restaurant with surrounding green walls, and private library.
What: The Emiliano Hotel
Where: Av. Atlântica, 3804 – Copacabana, Rio de Janeiro – RJ, 22070-001, Brazil
How much? Rooms start at approximately $469 per night.
Highlights: The unique facade of the hotel lets you enjoy light, sights and scents from the beach even when you want to close your panels for some privacy.
Design draw: The Emiliano Hotel's interiors are reflective of its tropical location and Brazilian culture.
Book it: Visit the Emiliano Hotel
Photos by Fernando Guerra.