For a Seattle-based couple looking for a place kick back and relax with extended family, a remote piece of property in Montana surrounded by three mountain ranges was just that. Situated within the river valley, the area had become known for outdoor recreation making it an ideal location for a family retreat. The clients hired Suyama Peterson Deguchi to design the modern Montana Ranch House which beautifully complements the surrounding natural landscape, aka heaven.
The house is built on a flat field that used to be a place for raising cattle and harvesting alfalfa. Its long roof expanse pays homage to the wide open spaces that surround the house with mountain ranges off in the distance.
Two man-made ponds were built and stocked full of trout for fishing right off of the deck. Small man-made hills were created around the ponds to help obscure buildings in the area from view allowing for pure serenity.
To work with the surrounding landscape, wood was the primary material of choice, along with Montana stone veneer, concrete landscape walls, smooth wall plaster, and blackened steel metalwork.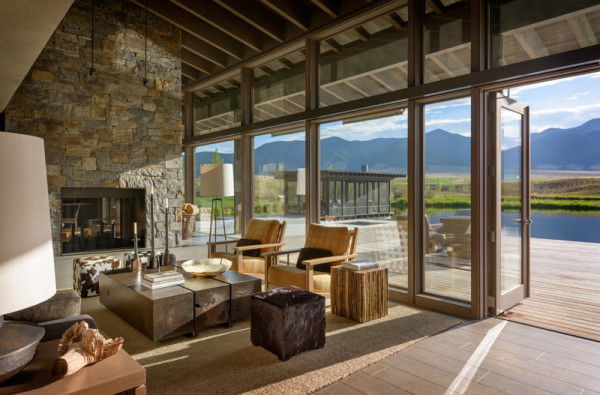 Besides the main living spaces, the house has a master suite, a guest suite, an art studio, an exercise room, a game room, and an entertainment bar, all designed by Christian Greystad Interiors. To top it off, there's plenty of outdoor living spaces that expand the square footage.
If anyone needs me, I've gone to Montana and I'm not coming home… Sigh.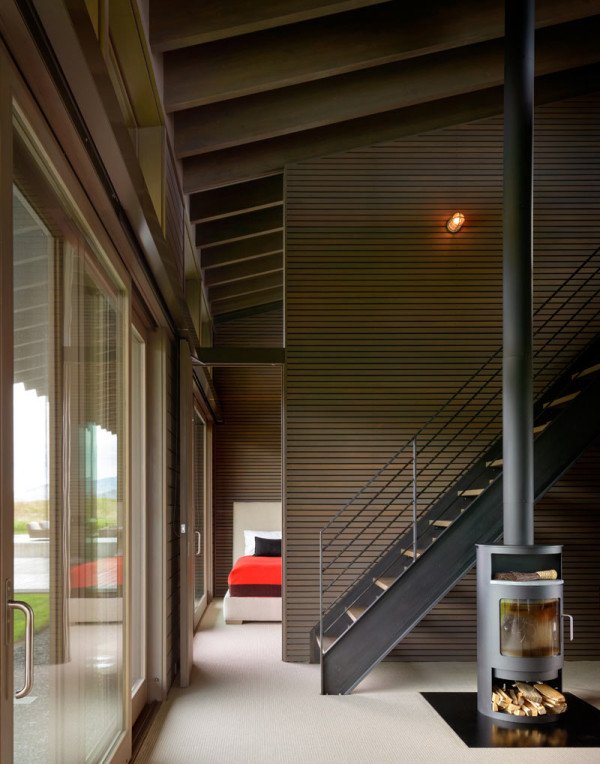 Photos by Aaron Leitz.

Design From Around The Web