Modern, Multifunctional Furniture for Dogs + Cats Suitable for Any Room
Modern, Multifunctional Furniture for Dogs + Cats Suitable for Any Room
1/12 Photos
2/12 Photos
3/12 Photos
4/12 Photos
5/12 Photos
6/12 Photos
7/12 Photos
8/12 Photos
9/12 Photos
10/12 Photos
11/12 Photos
12/12 Photos
It's well established that much of the pet furniture out there wasn't designed with aesthetics in mind. Luckily, brands are stepping up to fill the void for modern design loving people who also love their pets. Philippines-based Genggo Pets is one such brand turning things around with their modern, multifunctional designs made for both dogs and cats. Each product is handmade with locally sourced materials that both you and your pet will love having around. There are four designs to choose from – the Cabin, Cat Cave, Cube and Calibo – each giving your cats and dogs a place of their own to call home.
The Cabin, made from pine wood and a non-toxic finish, gives your cat a cozy home with the addition of sisal or abaca rope for scratching entertainment.
The Cat Cave is a modern cat house (I suppose a smaller dog could enjoy it also) and side table rolled into one. Made of solid, stained wood, the structure is outfitted with circular holes for easy peeping and air flow while a larger hole allows access.
The Cube also doubles as a side table for any room in the house – bedroom, living room or office – where you and your pup like to hang out.
The Calibo is one stylish litter box. It appears to be a stylish piece of furniture but hiding within is a space for the litter box and extra storage for litter, scoops and toys. When the doors are closed, there's a cat-shaped opening on the side your cat can go in and out from.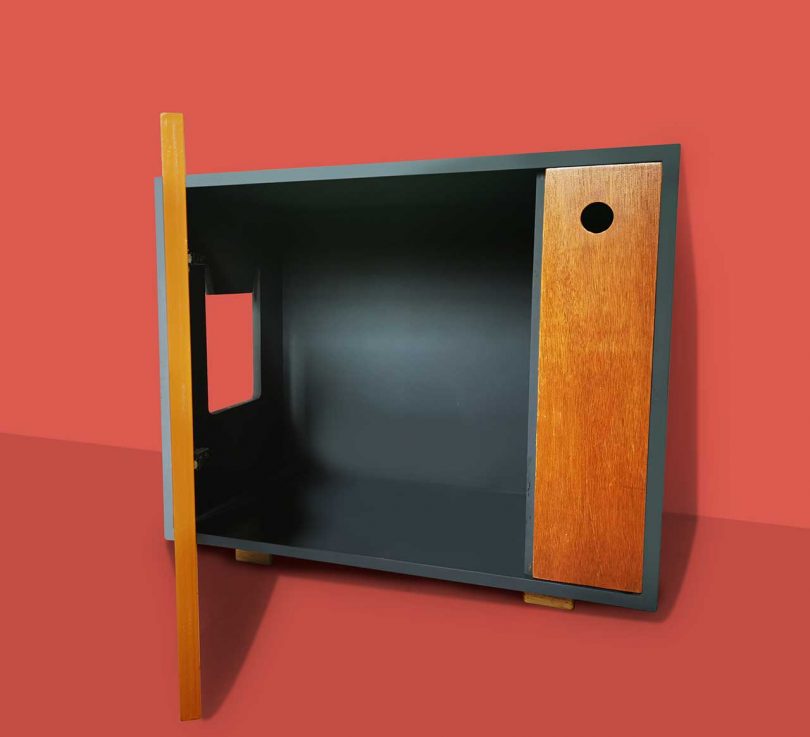 For more information, visit genggopets.com.