Japanese firm Mokurokku developed their line of all-natural Mokulock bricks that resemble a toy that we all know and love that's always been made of plastic. An all-natural version seems a step in the right direction, yes?
Substitute those shiny, bright-colored bricks for these made from maple, cherry, and birch. Each set contains 50 bricks and is under approximately $42, depending on which wood you choose.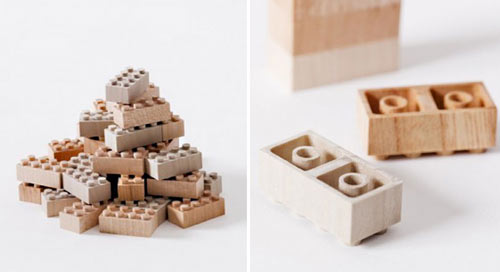 Mokulock Blocks are available for sale via White Rabbit Japan.
[via Cool Mom Picks]