A few years ago I called Monument Valley "the most beautiful game you've ever seen". I stand corrected: Monument Valley 2 now has earned the title, improved in every way that made the original a mesmerizing and challenging diversion for anyone with an iOS device and a penchant for exploring imaginative architecture.
Expanding upon its predecessor, Monument Valley 2 ever-morphing landscape is cited as inspired by "mid-century illustration, theatre, toy design and even confectionary". And indeed, the color palette as imagined by developer Ustwo Games does evoke thoughts of appetizing macarons and pastilles, each Escher-esque levels painted with the soothing and atmospheric sunset-tinged colors that made Monument Valley a captivating title back in 2014.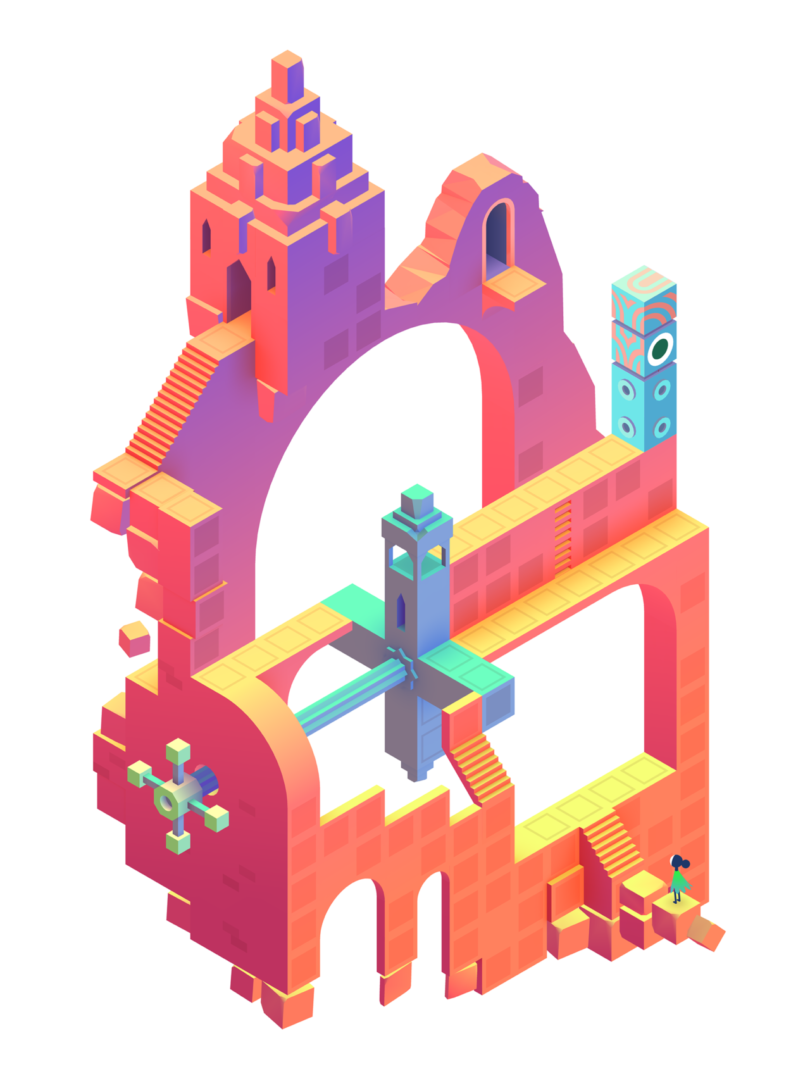 Monument Valley 2 remains an isometric platformer, but occasionally flattens out to a scroller, it's style sometimes diverging into moving graphic design – a puzzle game set within an architectural fantasy land requiring players to manipulate the landscape to get from Point A to Point B. The game is a colorful embodiment of the adage, "the journey, not the destination matters."
But this sequel is infused with a more distinct narrative than its original, connecting player with protagonist Ro and her nameless daughter, a story of parental trials and tribulations delivered without dialogue. Just as the push and pull of the environment unmasks solutions, so is this dynamic reflected in the relationship between mother and daughter. As the two figures traverse the pitfalls of the Valley, each level increasingly challenges players to manage both mother and daughter as interdependent pieces of the puzzle.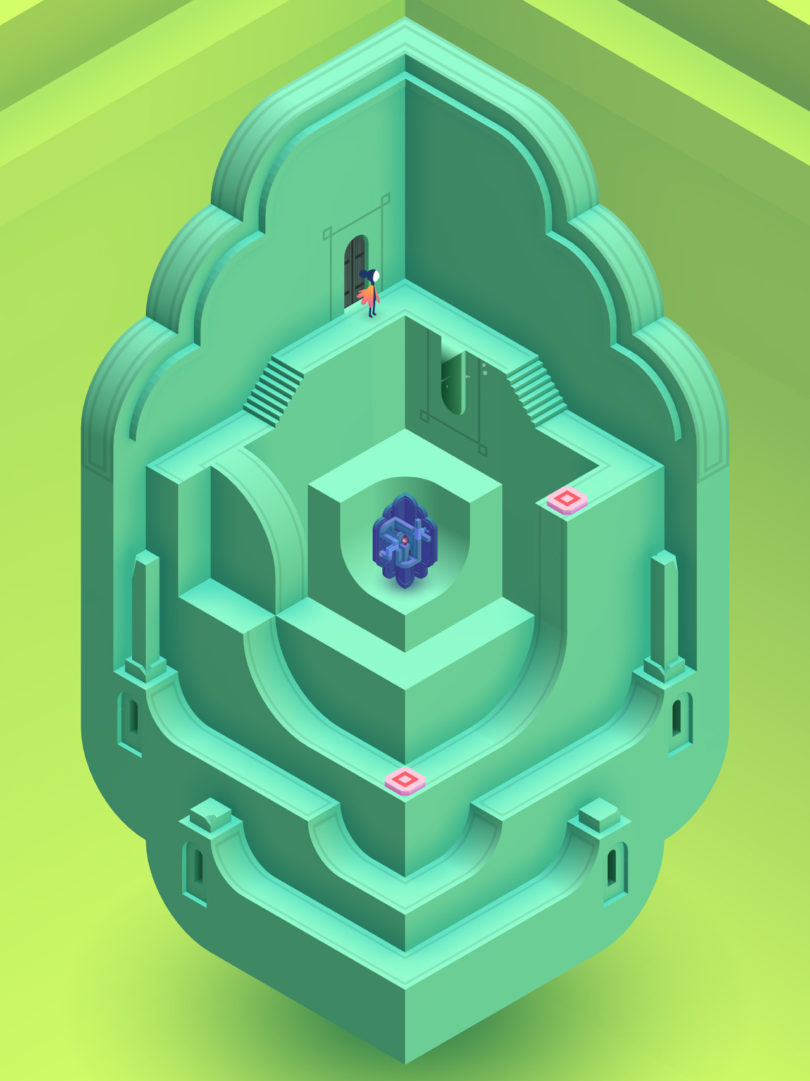 If you enjoyed the original, there's a great chance this sequel will feel more Empire than Jedi, exceeding sequel expectations. Monument Valley 2 is available today for $4.99 for iOS devices at the Apple App Store.