Zaha Hadid Architects has a way of designing buildings so intricate and complex that the photographs look like renderings rather than completed architecture. Their latest unveiling is Morpheus, the flagship hotel for the City of Dreams resort in Macau.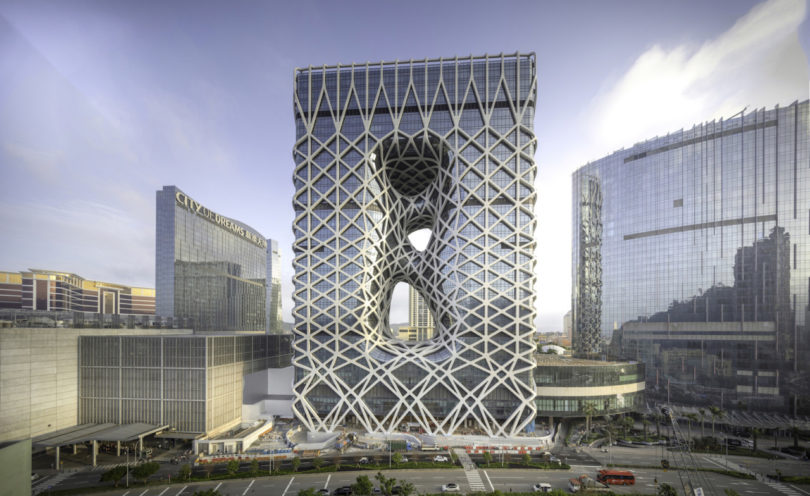 While the sculptural design of Morpheus was inspired by China's centuries-old tradition of jade carving, the structure of the hotel hardly resembles any structure or building we see today. Zaha Hadid Architects describes it as "world's first free-form high-rise exoskeleton."
ZHA's project director Viviana Muscettola explains:
Morpheus combines its optimal arrangement with structural integrity and sculptural form. The design is intriguing as it makes no reference to traditional architectural typologies.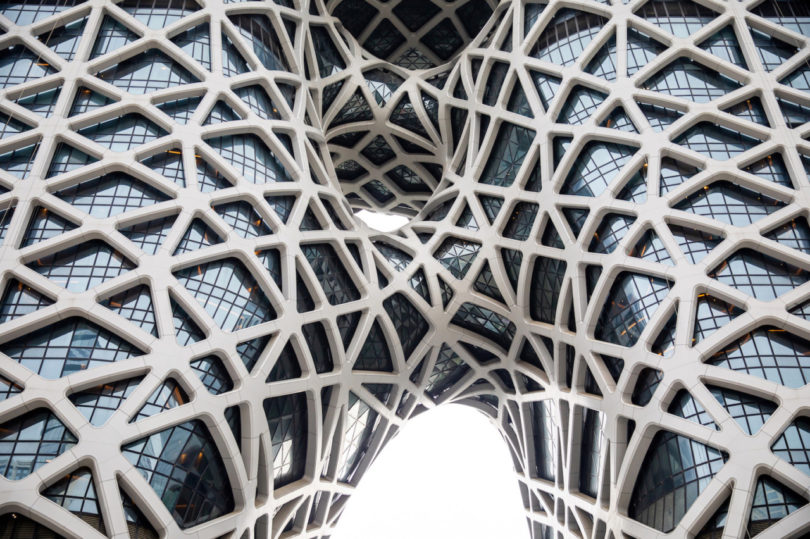 The structure of the 40-story building consists of two internal vertical cores that connect at the top, bottom and mid levels. From the outside, the building abstractly resembles a figure 8, an auspicious and lucky number in Chinese numerology.
The hotel houses 770 rooms which include a variety of standard guest rooms, suites and "sky villas" (nine exclusive, two-floor duplex villas that clock in at approximately $11,138 USD per night). While Morpheus is definitively the crowning glory of the City of Dreams, the resort also includes a casino, two theaters, a shopping district, 20 restaurants, and four hotels, not to mention various meeting and event facilities, gaming rooms, spa, rooftop pools, and other hotel amenities.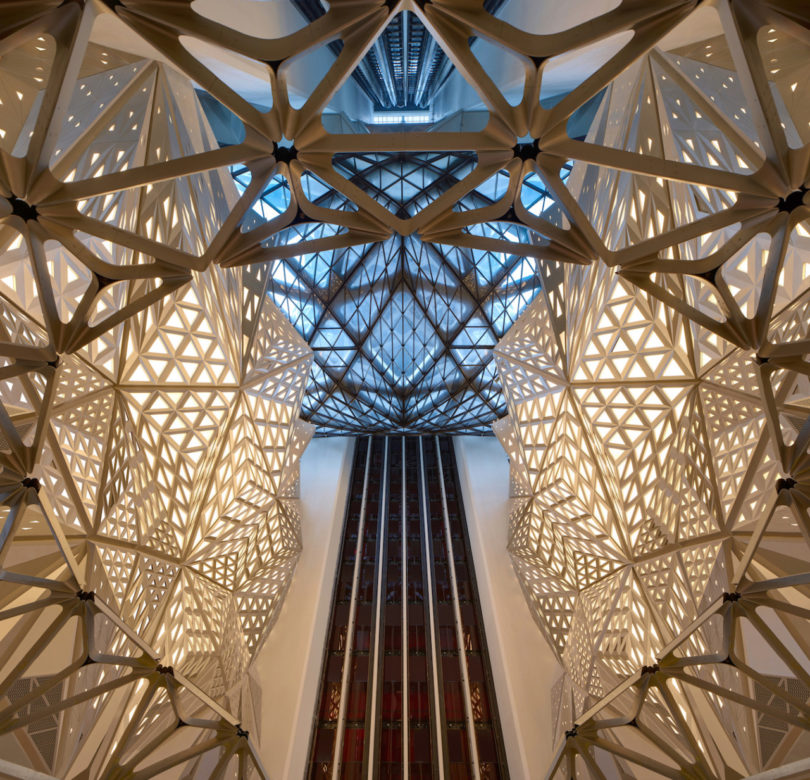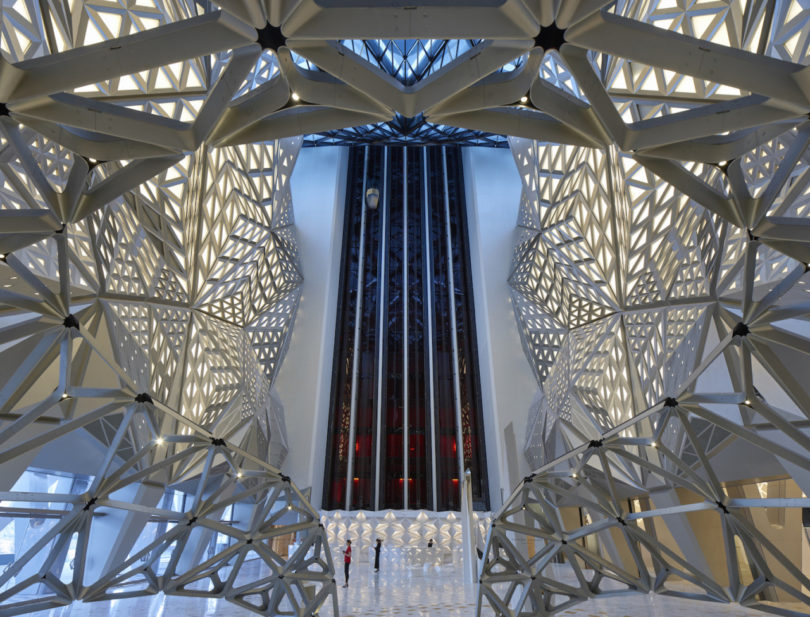 A series of voids are carved throughout the interiors of the hotel, defining the hotel's public spaces.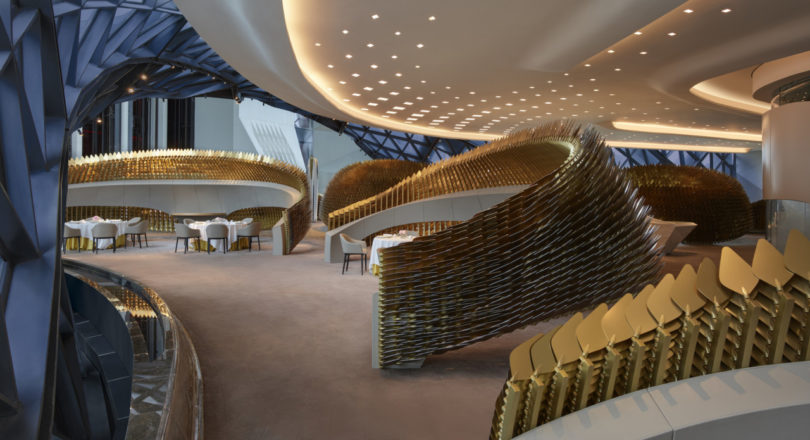 There's no denying that Morpheus will become an iconic landmark in Macau. While the hotel experience is still something to be uncovered, one thing is for sure and Lawrence Ho, chairman and CEO of Melco Resorts, said it best:
From the very beginning, we shared ZHA's vision and determination to push boundaries. Morpheus offers a journey of the imagination. From the curved exterior to the dramatic interior spaces, it pleases the eye and excites the senses: a contemporary masterpiece to be enjoyed by many generations to come.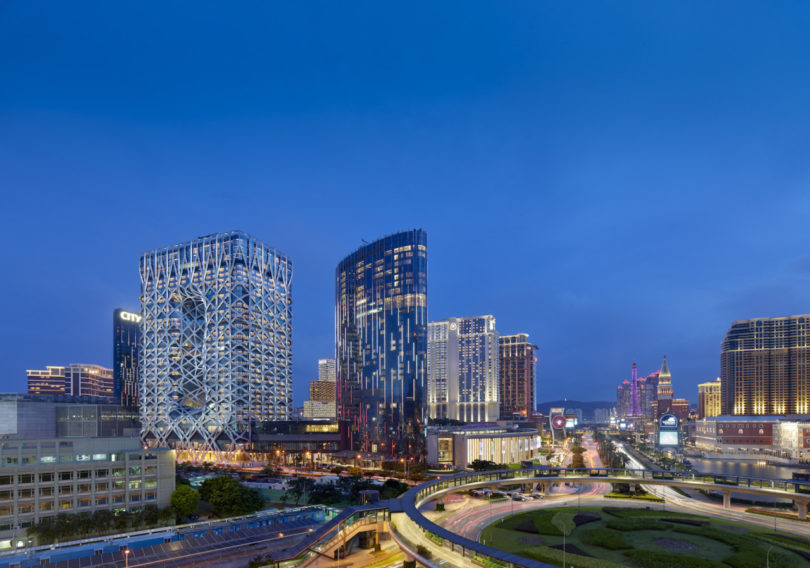 What: The Morpheus Hotel
Where: Estrada Do Istmo, Cotai Macau
How much? Though full rate details are still a mystery, a quick search shows the Prestige Suite starting at approximately $1,362 USD per night.
Design draw: There's no oversight about it. The architecture of Morpheus is and will be the pinnacle of your experience at this experiential hotel.
Book it: Visit the Morpheus Hotel or email [email protected].
Photos by Ivan Dupont and Virgile Simon Bertrand.