Moshi Audio sent me a pair of their Moonrock earbuds to try out. I can't stand the earbuds that come with my iThings, they constantly fall out of my ears so I'm always open to trying something different.
What struck me first about the Moonrock earbuds wasn't their style or their sound, but the fantastic case that accompanies the buds — a "moonrock"-like pod with nooks in which your earbuds fit nice and snug. Then, you can wrap the cord around the edge until you have a neat package. No more tangles.
What is most important to me when using my earbuds is that they stay in place. I'm a runner, so earbuds that fall out with every movement or gust of wind won't cut it. I took these on a quick 1.5-mile jog on the treadmill, and they stayed in just fine. The next thing I noticed was that they did a good job of blocking out the sounds around me. There were a few other people on the gym equipment and two televisions, none of which I could hear. Just me and Radiolab. Between the carrying case and the noise reduction, I think these would be the perfect ones to bring with me on a plane trip.
The sound (probably the most important thing!) was also good — nice and clear. And bonus: Moonrock has that my other earbuds don't is an Phone compatible microphone for answering calls on the fly.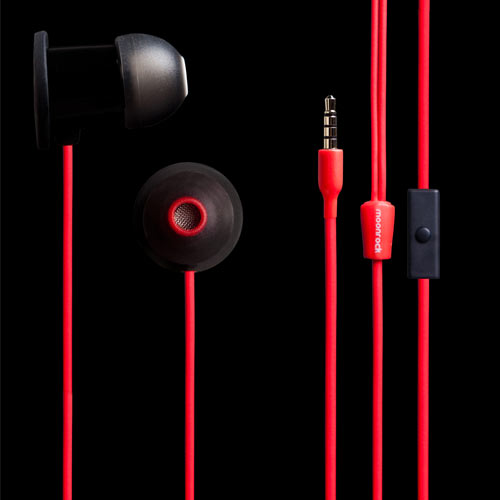 Design From Around The Web