Mystique: A Modern Retreat Hotel Overlooking the Aegean Sea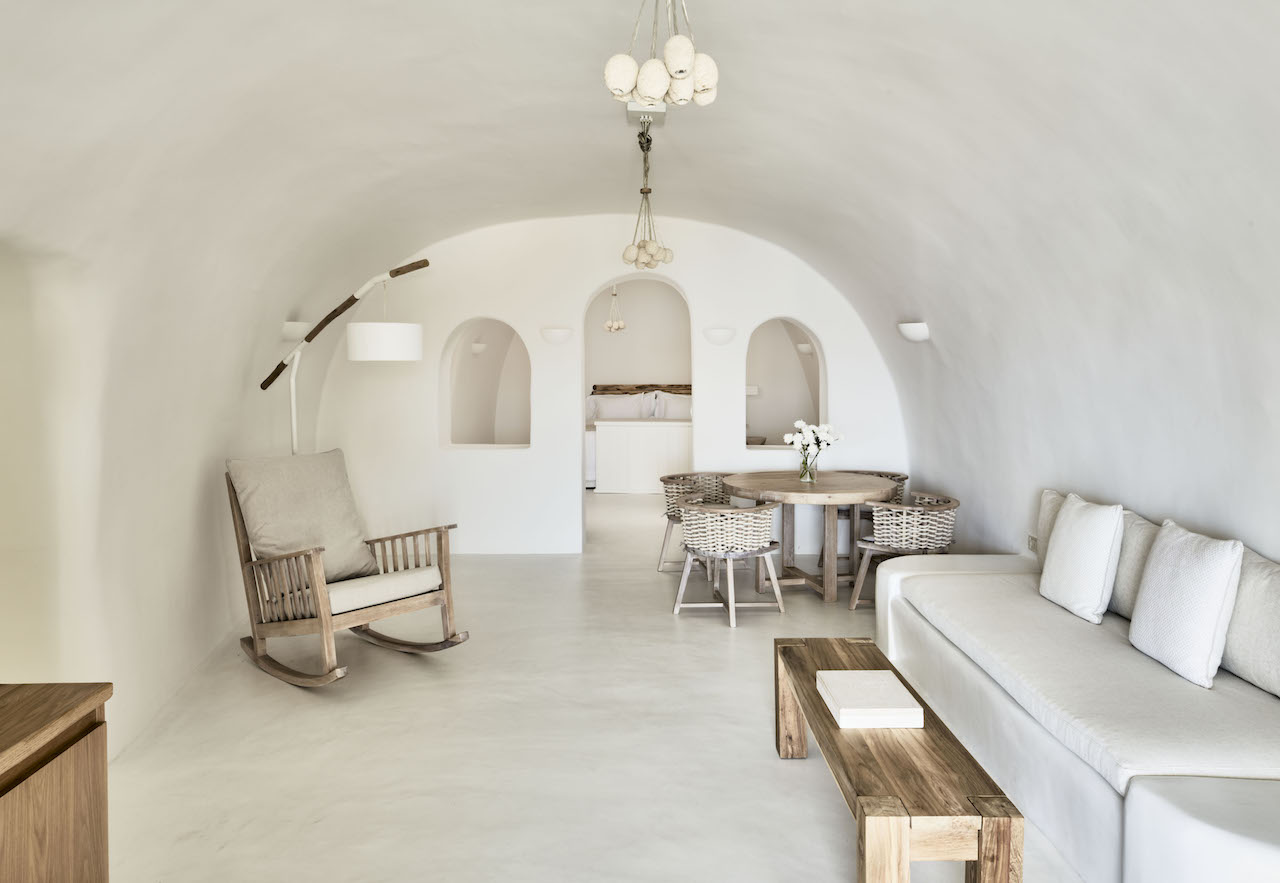 Mystique: A Modern Retreat Hotel Overlooking the Aegean Sea
1/18 Photos
2/18 Photos
3/18 Photos
4/18 Photos
5/18 Photos
6/18 Photos
7/18 Photos
8/18 Photos
9/18 Photos
10/18 Photos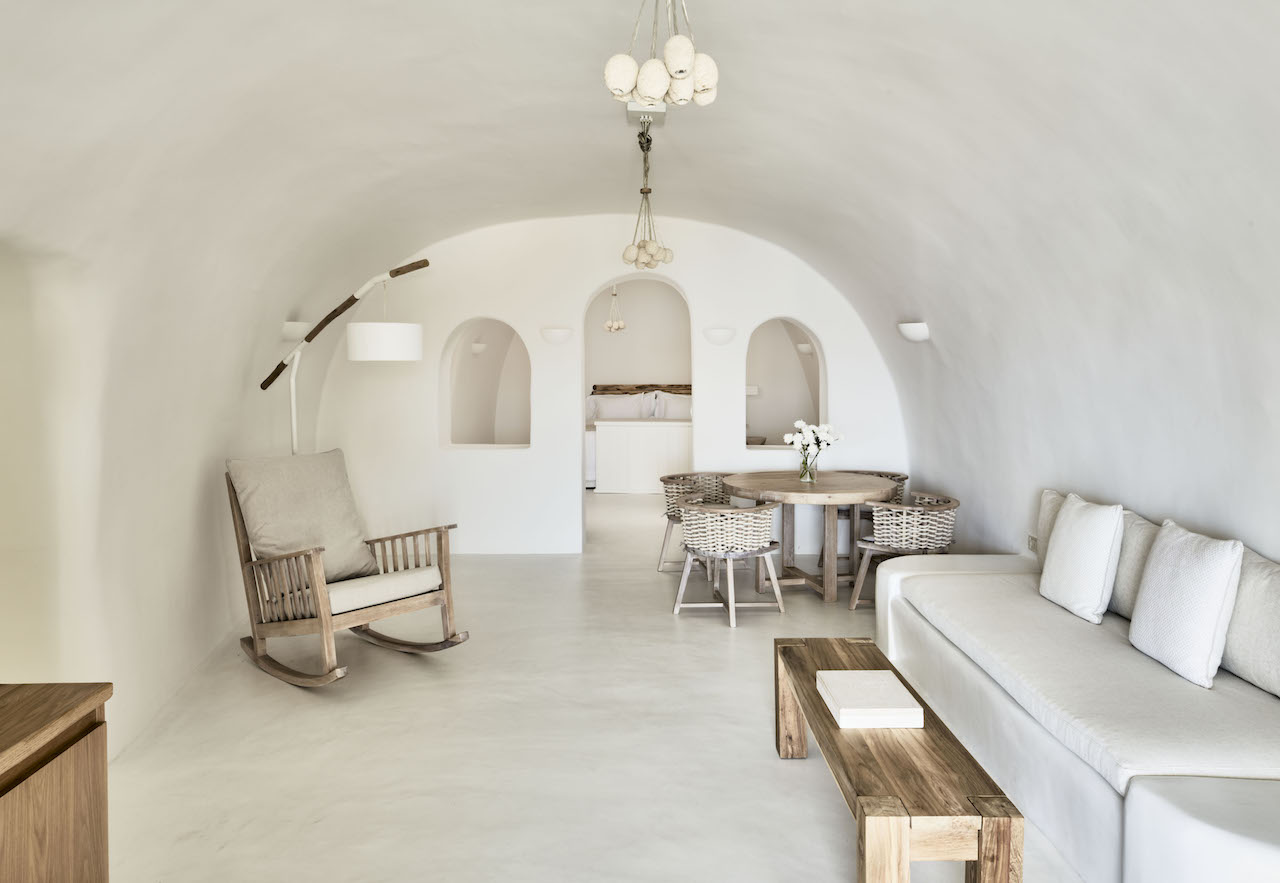 11/18 Photos
12/18 Photos
13/18 Photos
14/18 Photos
15/18 Photos
16/18 Photos
17/18 Photos
18/18 Photos
Mystique is a Luxury Collection Hotel located in Santorini, Greece, designed by architect Mary Kavagia and interior designer Frank Lefebvre. Boasting panoramic views to the active volcano and the Aegean sea, 41 villas and suites are carved into the Caldera cliffs of Oia.
Following the emblematic Cycladic architecture, gentle curves and sculpted arches blend with a muted color palette. Traditional regional charm and natural materials are coupled with a contemporary context using the latest technology for the hotel's facilities.
The largest of the suites, Holistic Villa, is located at the highest point of Mystique with an open living and dining area. Two bedrooms each feature en-suite bathrooms with accompanying rain showers. A panoramic terrace with infinity pool are topped off with sunbeds and an open-air dining area.