Nestron Cube Two Is a Tiny Tech-Optimized Home for Four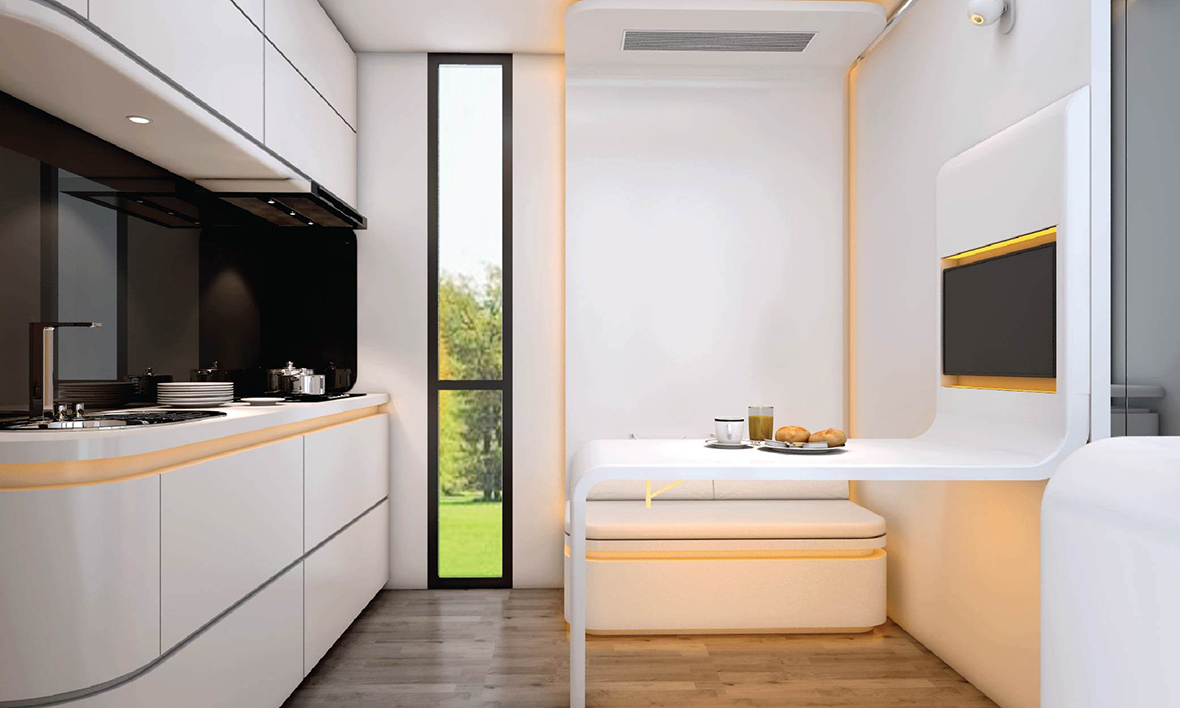 Nestron Cube Two Is a Tiny Tech-Optimized Home for Four
1/13 Photos
2/13 Photos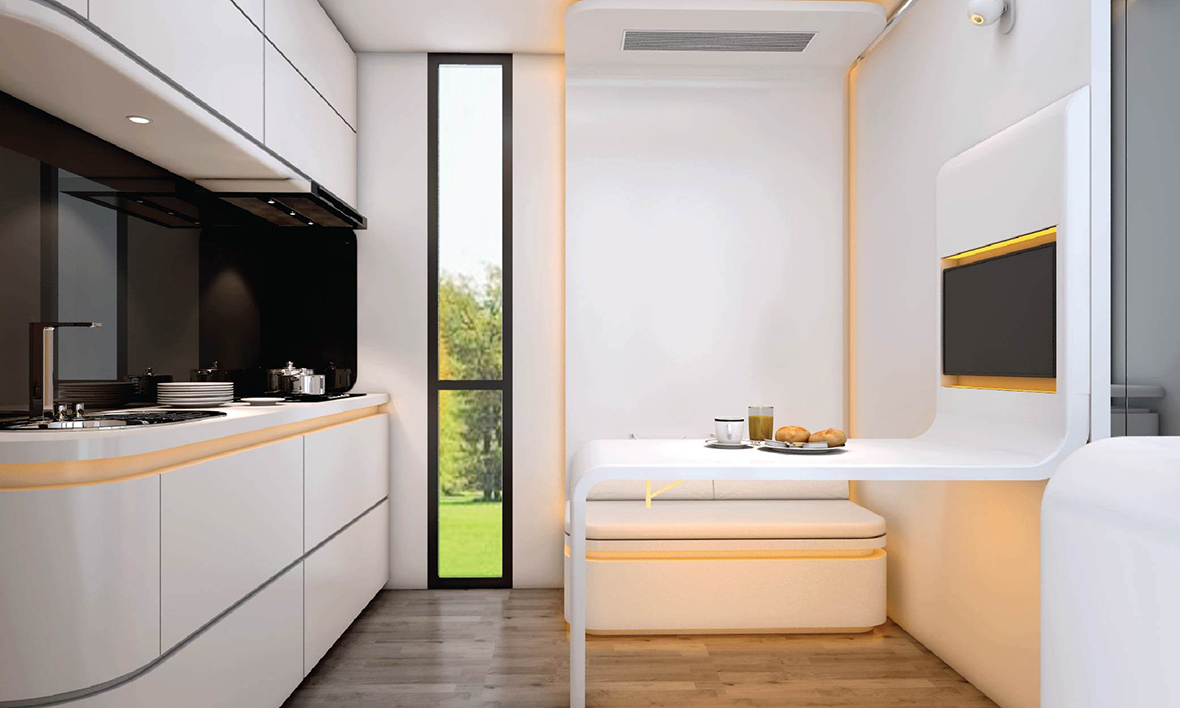 3/13 Photos
4/13 Photos
5/13 Photos
6/13 Photos
7/13 Photos
8/13 Photos
9/13 Photos
10/13 Photos
11/13 Photos
12/13 Photos
13/13 Photos
Within the 279-square-foot curvilinear confines of the Nestron Cube Two's galvanized steel pre-fab module awaits the tech-enhanced promise of living large inside a modest space, a tiny home delivering many of the features of a full-size home – complete with built-in piping, sewage, lighting, and electrical system.
Designed to invite up to four occupants to "simply unpack, plug and live," the fully furnished home blurs the line between temporary ADU and a livable everyday tiny home with sleek modernity as its overall design ethos.
With the option to kit out the pre-fab unit with an array of smart home enhancements, Singapore-based Nestron proposes tiny homes can be engineered intelligently to maximize usable space while also providing a wide degree of luxe home comforts. Supplementing the sleek monochromatic interior spanning a living room, bedroom, kitchen, bar counter, and bathroom, the Cube Two features color-changing LED lighting, automated electric blinds, integrated audio, and a smart lock security system.
Living within a tiny home often comes at the compromise of many creature comforts, but Nestron allows buyers to outfit the Cube Two X with optional solar panel system to deliver an efficient and green way to power comforts such as electric-heated flooring, operate a compostable toilet or smart toilet, turn on a smart mirror, and even air conditioning for an "almost entirely emission-free" operation, according to Nestron's TzeYan Law.
Alongside the strategic inclusion of skylights to expand a sense of space, the Cube Two's open layout paired with functional built-in furnishings results in a studio apartment-like feel. Built-in and hidden storage also plays an integral part of the unit's optimized layout, but obviously would be best for someone with minimalist tastes.
Nestron offers the Cube Two starting at $59,000 with a 50-year construction structure warranty and the ability to deliver the unit anywhere across the globe (typically within 30-45 days).