The new Design Within Reach catalog just dropped into your mailbox – go check for it now! But if you didn't get it, lucky for you the new products are available online right now and you can even browse the catalog here.
We've long been fans of Matthew Hilton's designs, and the Dulwich Table is no exception. Available in Walnut or Oak wood, the extension table comes with leaves that allow for three table lengths and seats up to 10 people. The leaves are stored inside the table so you don't have to go hunting down the leaves when guests arrive!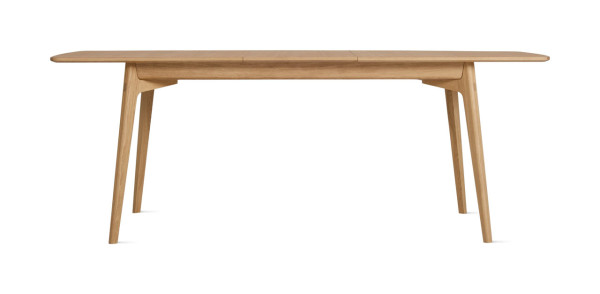 The Noomi Swivel Chair designed by Susanne Grønlund, swivels at 360 degrees, perfect for those of you who want flexibility while you sit, whether for multi-tasking or fidgeting.
Handcrafted in Denmark, the Ring Chair designed by Nanna and Jørgen Ditzel, and produced by Getama, is a curvy chair that allows for maximum comfort with a minimal footprint.
Seal Chair designed by Ib Kofod-Larsen, produced by Brdr. Petersens – available in two leathers and as a high or low back. There's also a complementary footstool.
Mikkel Throw designed by Kristine Five Melvær is a graphic design that merges Bauhaus-inspired design with traditional Norwegian weaving techniques.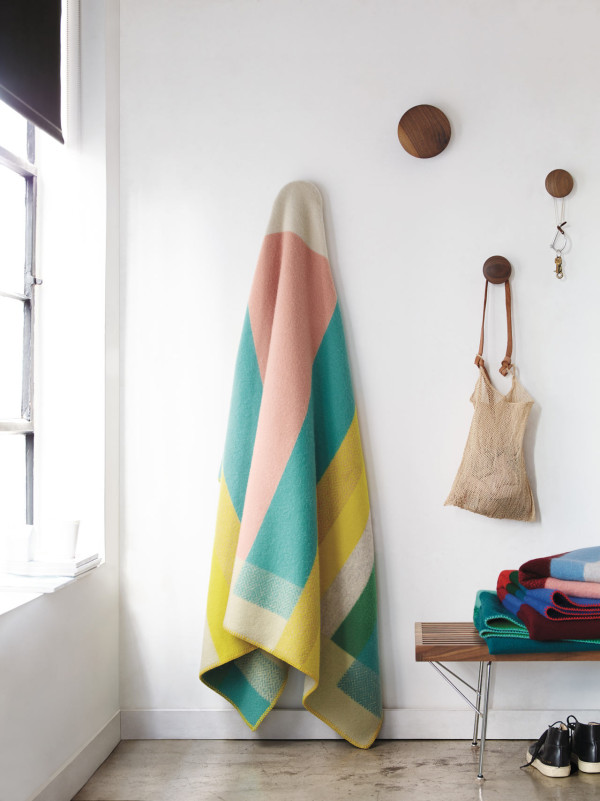 DWR also has two new products that were developed by Nepal Projects, an organization from Bjarne Hansen of Menu, that was designed to bring education and employment opportunities to young Nepali women. The products that they design an make with this Nepali community has a Scandinavia spirit paired with the skills of the craftswomen:
Squares Throw designed by A Hint of Neon for Menu, produced by Nepal Projects
Cotton Bag designed by Norm Architects for Menu, produced by Nepal Projects
Gala LED Chandelier designed by Rich Brilliant Willing is a DWR exclusive: resembling hanging fruit. The chandelier contains LEDs and is a slim for, working well above almost any kind of table or surface.
The Pedrera Coffee Table was originally designed by Spanish architect Francisco Juan Barba Corsini for what is now one of Barcelona's most celebrated structures: Casa Milà, popularly known as La Pedrera, by Antoni Gaudí. As the architect who transformed the attic of that same building into apartments, Corsini also payed homage to the building's design of the twisting wrought iron balconies.
Fun accessories called Réaction Poétique by Jaime Hayon for Cassina: Jaime Hayon's playful forms are always refreshing. This particular series of trays and tables commemorates the 50-year anniversary of Le Corbusier's death, inspired by the organic shapes of his architecture and L'Esprit Nouveau artwork.