After an outdoor-loving couple based in Alaska purchased a 3-bedroom home in Kohanaiki, a community on the Big Island of Hawaii, they brought in NICOLEHOLLIS to design the interior. The designers drew inspiration from the earthy brown hues, chalky blacks, and warm grays found in the surrounding nature of the island, and with a nod to boating for the sailor homeowners, they created the perfect Kona Modern Getaway.
The warm, cozy palette benefits from various organic textures, from chunky fabrics, hand hewn woods, and hand forged metals, to make a relaxing atmosphere that pairs with laid-back island life.
It's Hawaii, so naturally the exterior spaces are just as important as the interior ones where careful attention was brought to merge the main living area with the surrounding lanai.
The home's only dining table is outdoors where diners can enjoy the tropical views.
Faceted pieces of limed Cypress wood are clustered together to form a coffee table for the two facing sofas outside.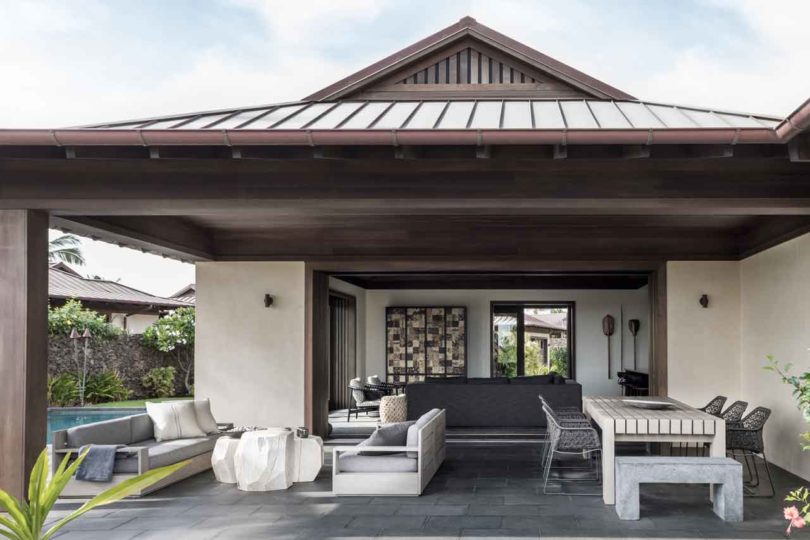 A wall by the kitchen becomes home to traditional Hawaiian oars from the owners' collection.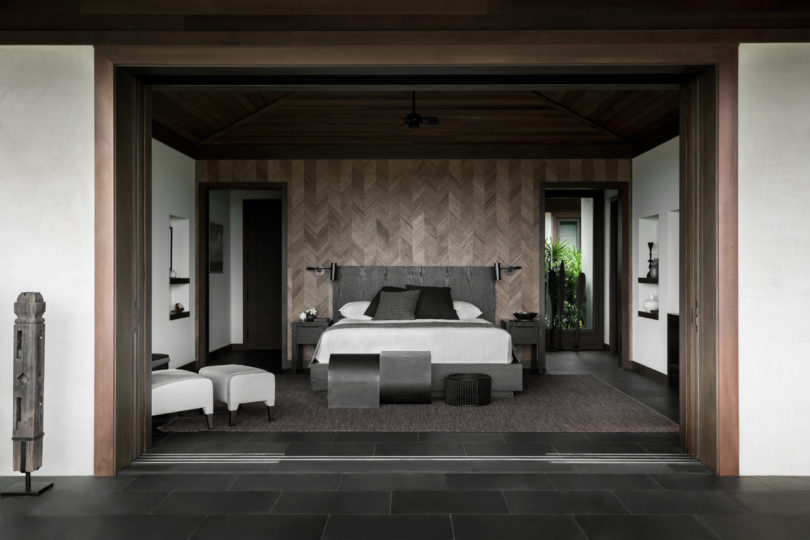 The master bedroom features floor-to-ceiling sliding glass doors that disappear into the walls. Behind the bed is a wall covered in hand-inlaid wood veneer which becomes the backdrop to the custom espresso walnut bed.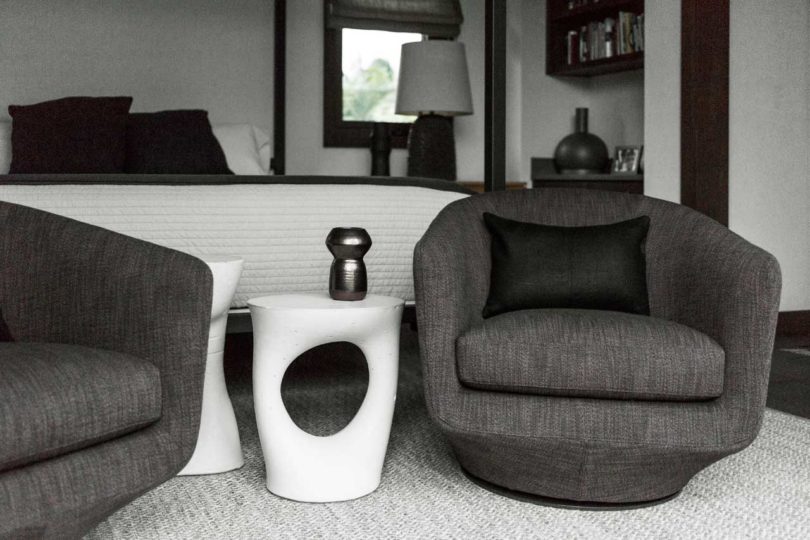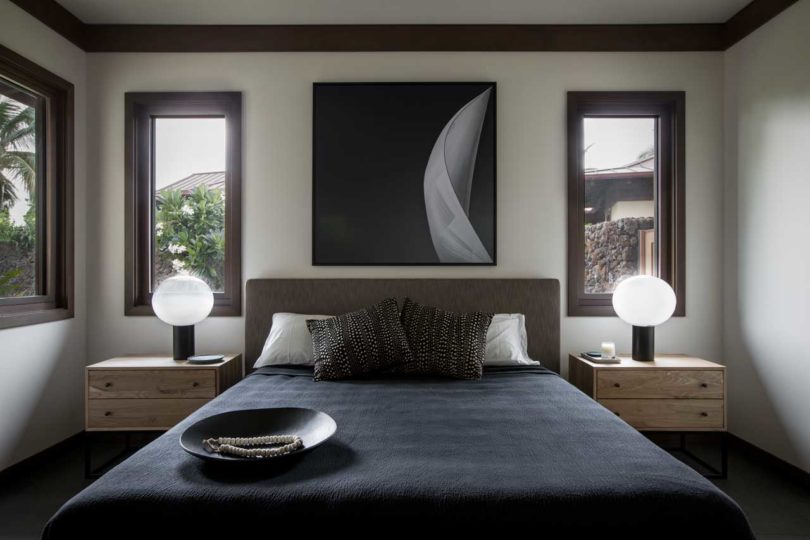 Photos by Laure Joliet.