According to these figures, sportswear giant Nike sells globally somewhere in the ballpark of 120,000,000 shoes annually. That's a mind-boggling amount of shoes, one requiring an equally inconceivable amount of leather for manufacturing a portion of those Swoosh-emblazoned pairs of kicks. In an attempt to maximize materials and reduce waste, Nike turned to British eco-manufacturer E-Leather to co-develop a new material to manufacture shoes using a more sustainable process. Made from a combination of recycled leather scraps and synthetic fibers, the newly unveiled Nike Flyleather offers an engineered and sustainable material that might be the foundation of Nike's future.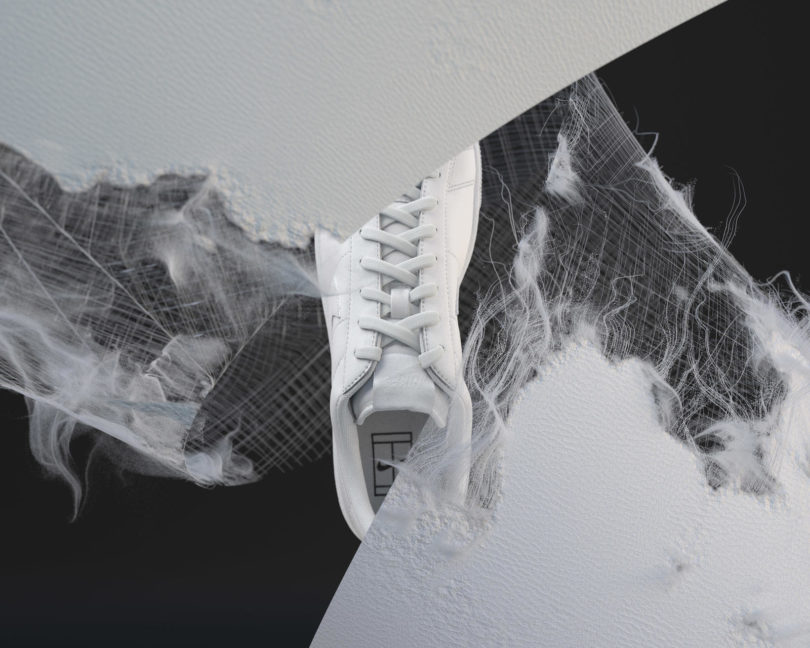 Nike Flyleather looks like leather, feels like leather, behaves like leather, but is actually a composite made with the discarded leather scraps gathered from the floor of tanneries (the only discernible difference in our close-up inspection is the absence of the distinguishing scent of genuine full leather).
These scraps are turned into fibers, which are then fused together into a single sheet with synthetic fibers onto a "fabric infrastructure via a hydro process", to be finally rolled up and used just like naturally-sourced cowhide. The resulting process uses 90% less water with an 80% lower carbon footprint when compared to traditional leather manufacturing – an industry oft cited for its impact on the environment and the workers within the industry.
Nike is also touting some pragmatic benefits alongside Flyleather's eco-cred when compared to traditional leather: 5x more durable against abrasion with a 40% lighter weight in comparison to traditional full-grain leather. Sneakerheads will no doubt appreciate the anti-scuff improvements and lighter feel.
Flyleather premieres wrapped around the classic court shoe profile of the simple silhouette, Nike Flyleather Tennis Classic. Additionally, a few limited edition iterations of the versions of the Air Force 1, Air Max 90, Cortez, Jordan 1, and Tennis Classic embellished with a digitally printed rose gold Swoosh and metallic gold lace tips and ornamental shoelace tag (aka deubrés) – each made in Oregon to showcase at Climate Week NYC 2017 – are being given away here.