The Noe Valley Residence is a project by Bach Architecture that involved a full remodel plus a 3rd story addition to a single family home.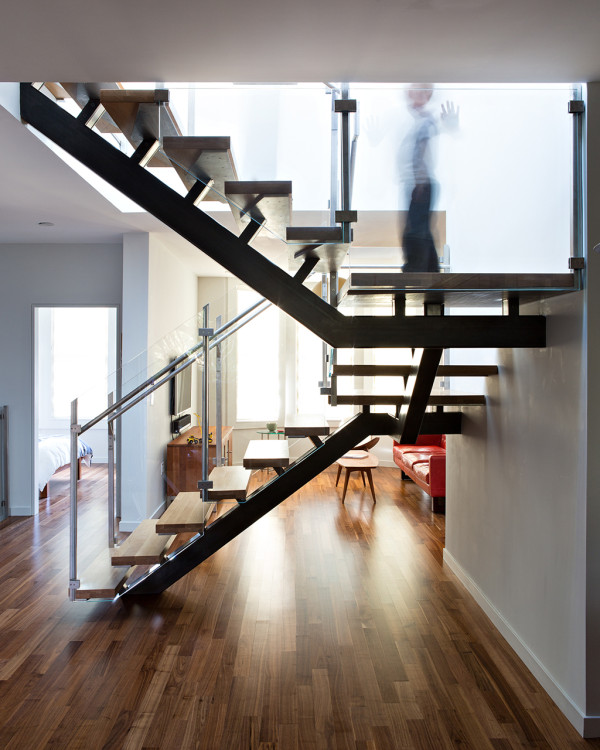 The renovation organized the interior spaces around an open stairwell that lets light trickle down from the floors above. The stairs connect the home from the entryway up to the top level. To help light the stairs, they installed an inverted corner window and a large skylight that keep each of the floors bright.
The stairs are clearly the focal point with wooden treads, glass, and patinaed steel elements.
The office leads right to the new deck and the green garden.
Three bedrooms are housed on the new top floor, including the master bedroom suite.
Sculpted light cannons flood the showers with light, which then illuminates the rest of the bathroom. Each of these spaces was decked out with Heath Ceramics, which are made locally.
Photos by Mariko Reed.