Swedish designer Jonas Wagell's minimalist furniture series called Swell was designed for Normann Copenhagen and the curvy, overstuffed seating looks super comfortable. Wagell originally designed a 3-seater sofa, but just recently expanded the collection to include a 2-seater loveseat and an armchair.
Swell's design is meant to reference rising bread with its full, padded shape. The back, arms, and seat all look equally plump and cozy making them incredibly inviting.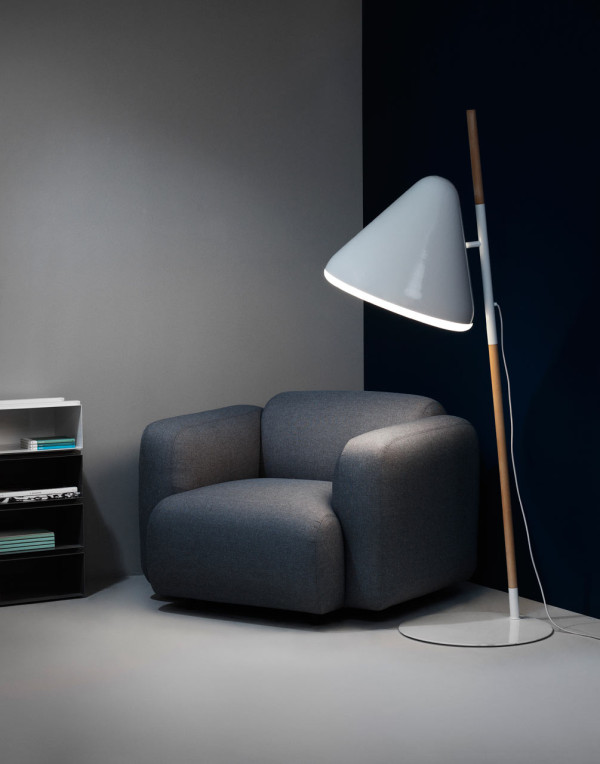 The seats and backs are stitched, one of the few details, keeping the overall aesthetic Scandinavian and modern.
Swell comes in so many colors, including brights and neutrals.

Design From Around The Web