Spanish street artist Nuria Mora is based in Madrid and is well known for her large-scale abstract murals. They're colorful and geometric and pop up on walls around the world, adding art to sides of buildings and walls that often appear rundown. She works with the textures and shapes of the facades and makes each design appear tailor-made for that wall. I love that she's giving life to walls and leaving her mark everywhere.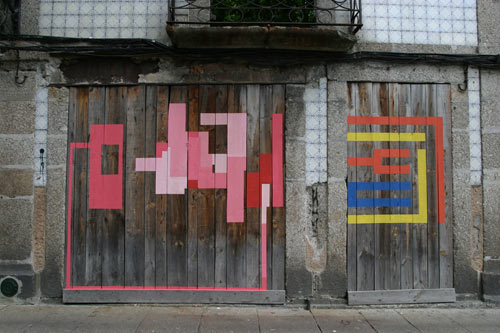 While known worldwide for her murals, she also creates other street art, some of which is 3D. She began taking over those lit up-style public ad spaces around Madrid, like at bus stops, and installing origami sculptures and various other pieces she's done. I love the idea of being able to look at fun art instead of the usual advertisements there.
Photos by Nuria Mora and Neko.

Design From Around The Web