Not gonna lie, we here at Design Milk all have a hearty appreciation for taking a break (especially the nap kind) and all the benefits it brings you. For on-the-go napping, we love the Ostrich Nap Pillow, Ostrich Junior, Ostrich Pillow Mini, and now… The Nutshell by Eden Lew!
For a school project, School of Visual Arts NYC student Eden Lew was challenged to "redesign the next thing they threw out," and in Eden's case, that was a discarded sandwich bag. For the next seven weeks, Eden took one product and rapidly moved it from prototype to branding to services to platform.
The end result, was Nutshell, a collapsible, wearable pod that encourages solitude in the user. Touting the psychological benefits of solitude, Nutshell aims to decrease stress and provide a break from the business of everyday life.
Of course, she even designed an app that has curated podcasts as well as guided meditation. It also has a social aspect – encouraging users to make and share their own podcasts. It introduces the idea of "social solitude" – where spending time with oneself isn't considered a lonely act, but a supported one.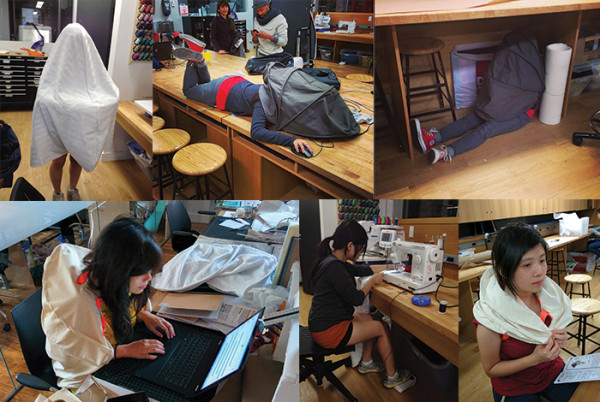 Fingers crossed this becomes a product that we all can buy!

Design From Around The Web