Debuting earlier this year, contemporary housewares brand OMMO set out to offer simple, functional products that are defined by their eastern and western influences. Designer Shane Schneck designed Collection 1, which features a mix of kitchen-related products to make your life easier. Take a look.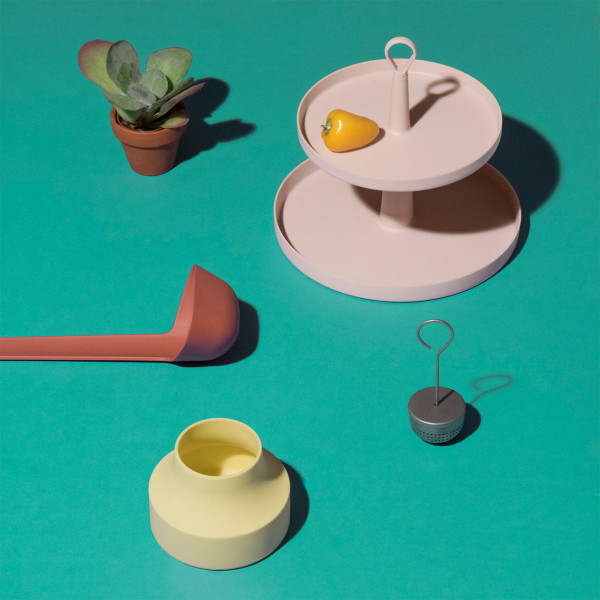 Yod and Co will be bringing OMMO for the official UK launch at Top Drawer in London from September 11th – 13th, 2016 at Stand C23.
Buoy is a tea infuser where the handle also acts as a hook to hold it in place when you're steeping your tea.
Flip is a heat-resistant silicone trivet that will grip the surface of the table while protecting it. When you're done using it, roll it up and hidden magnets will keep it together so you can store it.
Hoop is a three-part serving bowl that lets you serve your snacks in a variety of ways by using the set individually or together. You can even use one of the smaller ones for waste.
Loft is a great everyday bowl that you can serve salad from or it can be used for bread making. An integrated silicone ring keeps the bowl in one spot to make mixing, kneading, or salad making easy.
Tiers is a two-level stand that can be used for just about any function. You can display desserts, fruits, cheeses, or keep your jewelry in it in your bedroom.
The Tongs have an ergonomic design for comfort while also being able to grab and hold your food tightly while you're serving or moving it.