The Panamby Apartment, designed by DT estúdio arquitetura, was designed with the homeowner, a single lawyer, in mind. With one person living there, privacy wasn't an issue so an open floor plan was in the cards. The only space that's partially isolated is the bathroom.
Located in São Paulo, Brazil, the apartment utilizes raw materials throughout, like concrete, wood, and fabric to set the tone. The floors, ceiling, and walls are all concrete, but paired with colorful fabrics, the space is a merry mix of home-y industrial.
The team selected a mix of furniture from a variety of designers, like Carbono Design for the sofa, armchair, and pouf, and Sergio Rodrigues who designed the dining chairs. The lighting comes mainly from FLOS and Marsetti.
Floor-to-ceiling curtains can separate the bedroom from the living room when desired.
Bold pops of color are interspersed with neutrals, like grays, mixed with reds, yellows, and aqua.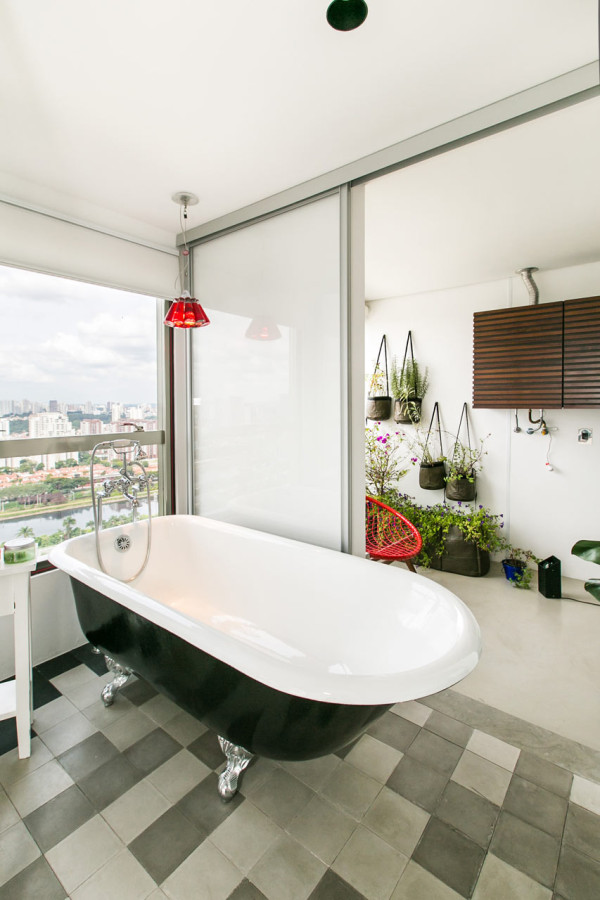 The homeowner's dream was to have a Victorian bathtub so one was strategically placed in front of a window with views of the city.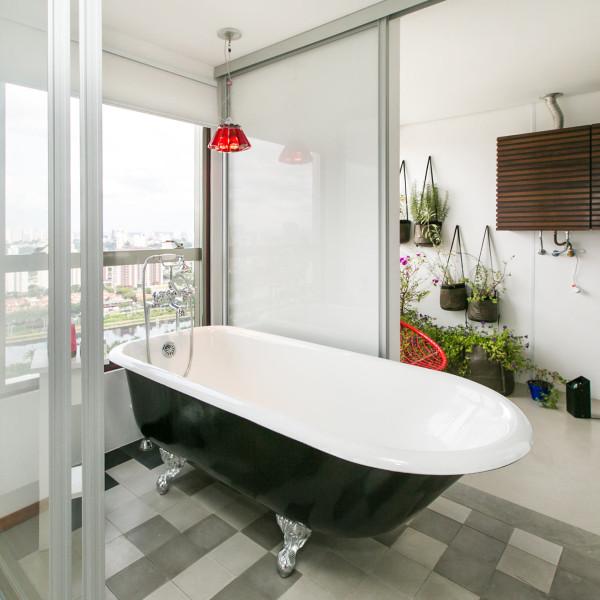 Sliding glass doors open up to the balcony giving the bathroom a bevy of natural elements with the use of potted and hanging plants outside.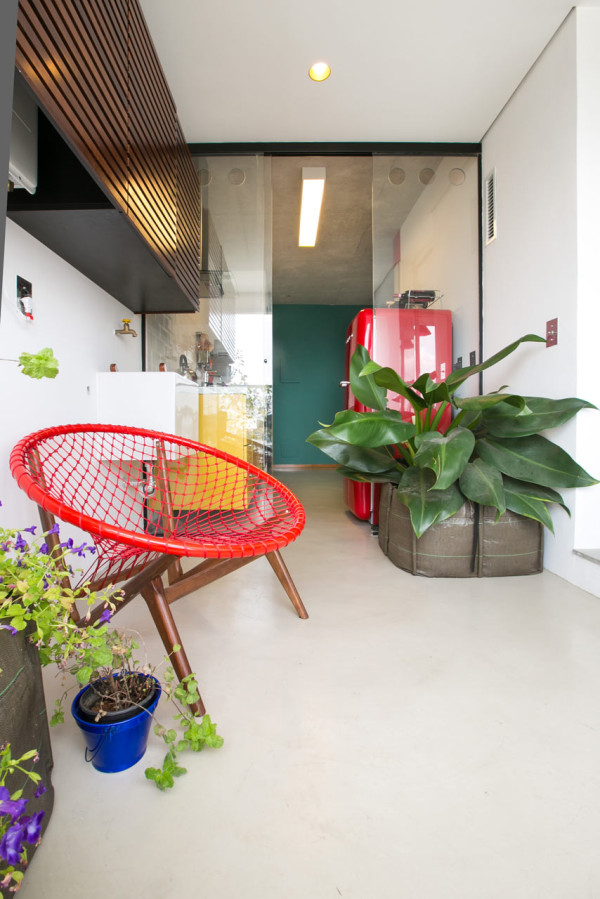 In the kitchen, the lower cabinets are a bright yellow with white subway tiles on the wall behind going straight to the ceiling. Not to be the only bold thing in the kitchen, the yellow cabinets sit across from a red refrigerator.
Photos by Carol Ribeiro.