ORTHO is a minimal home located in the Kanto region of Japan, designed by Apollo Architects & Associates. The design of the residence makes use of the distinctive shape and topography of the tiered, irregularly shaped plot.
The exterior is defined by two rectilinear concrete volumes with a board-formed finish. The residents enter via a four-car garage that is retracted from the main road, taking advantage of the offset elevation. The main level is then accessible via stairs or elevator.
The main level features a courtyard and large garden terrace on the south side, which serve as intermediary zones for outdoor leisure while maintaining privacy. The laundry room, master bedroom, and private areas all face the garden terrace, allowing for abundant exposure of natural light.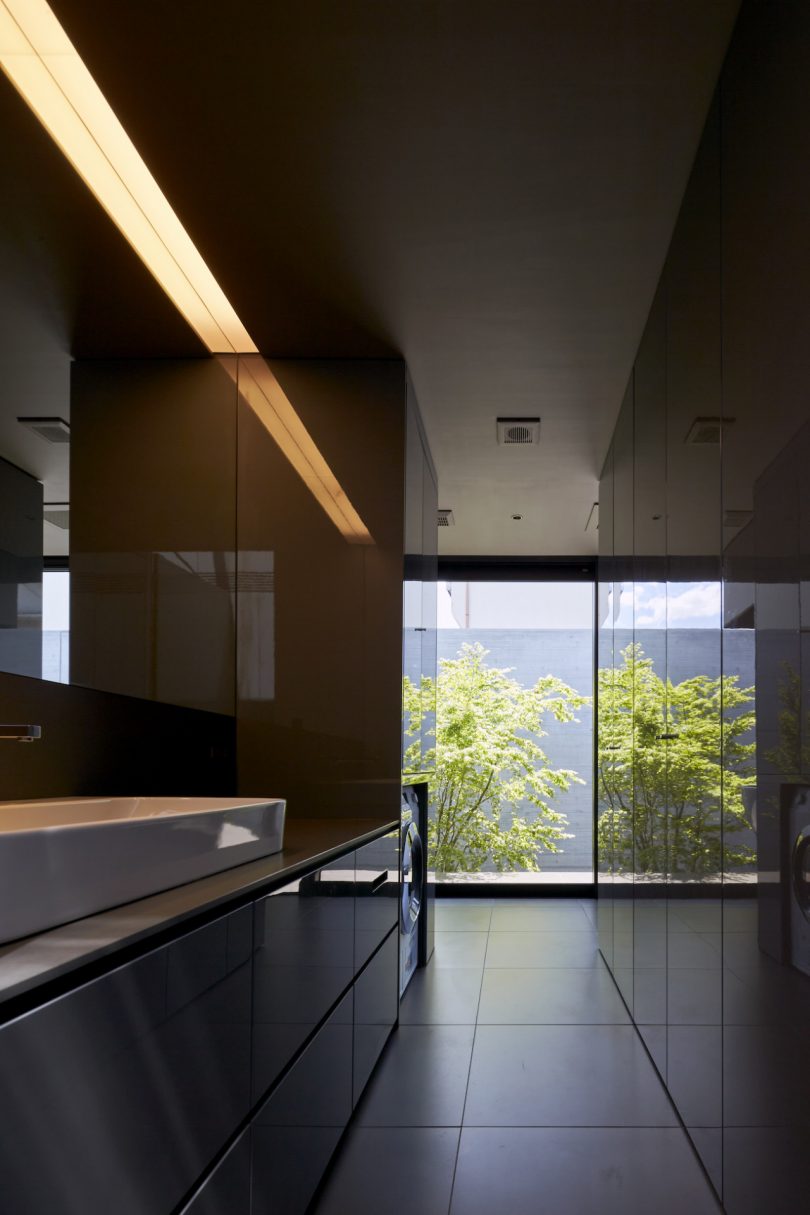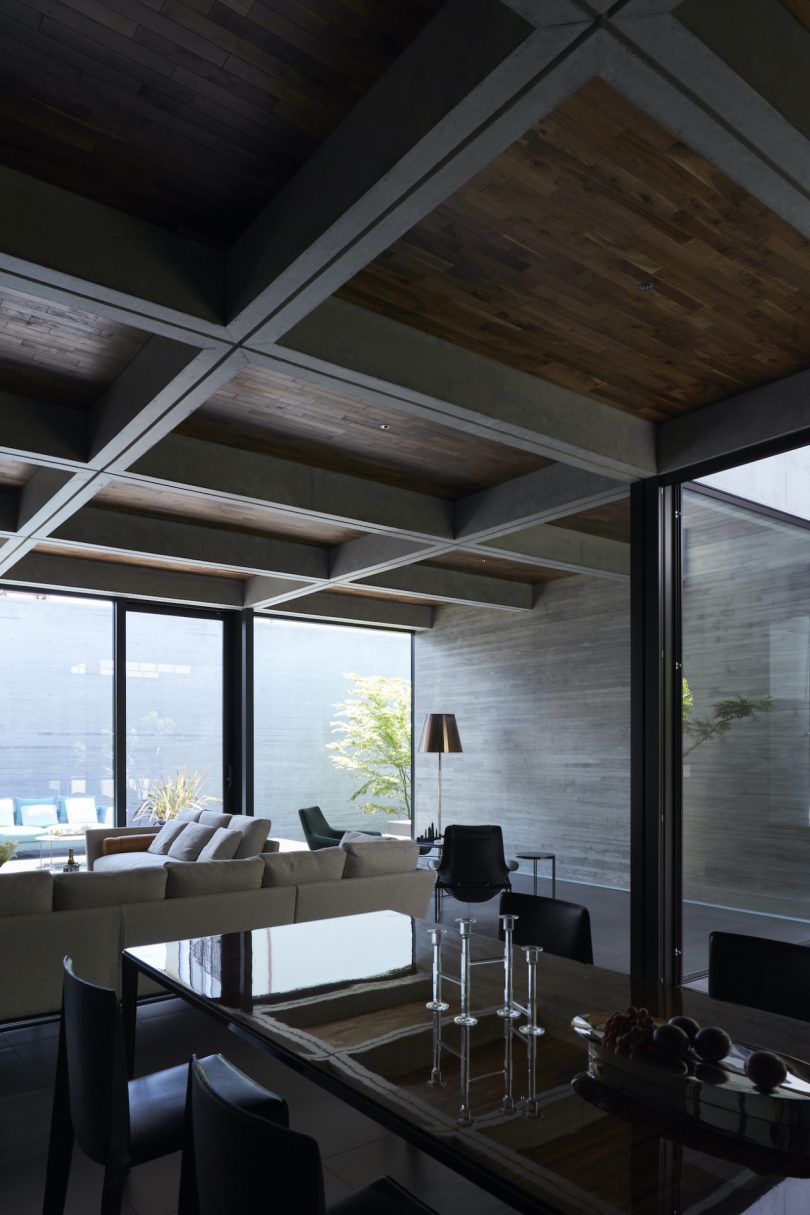 Photography by Masao Nishikawa.