Palmgren House is a minimalist home located in Drevviken, Sweden, designed by John Pawson. The residence is located on the famous Drevviken Lake, and takes the form of a simple white monolith in order to blend in with its surrounding environment. The house features an enclosed courtyard toward the back, and a terrace at the front.
Quietly secluded within the barren landscape, the architecture is described as uncompromisingly contemporary, and is nearly invisible during the winter season when the lake freezes over. During the spring and summer time, the elevations of the home are fragmented by trees and foliage. The otherwise stark facade is accented by thin wooden frames surrounding the perimeter of the windows.
The interior of the home is as much a representation of minimalist Scandinavian design as it is a testament to the beauty and serenity of the Drevviken landscape. The architects designed the home with an open floor plan in order to maximize the viewing area of the lake. Natural materials and pale tonal colors were used to try and create a seamless connection between the outdoor scenery and interior space.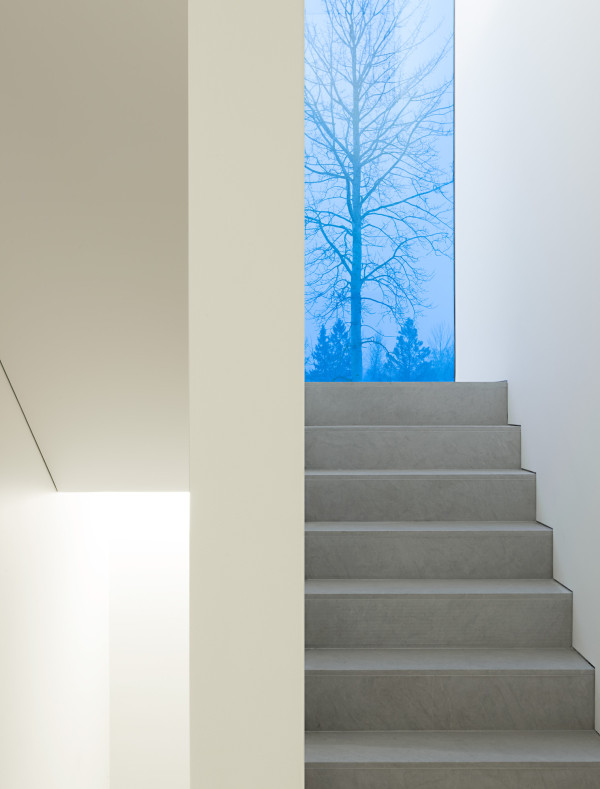 Photos by Gilbert McCarragher.