Patcraft Designer Amanda Hopkins Turns Artwork Into Flooring Designs
Patcraft Designer Amanda Hopkins Turns Artwork Into Flooring Designs
1/6 Photos
2/6 Photos
3/6 Photos
4/6 Photos
5/6 Photos
6/6 Photos
Patcraft has launched two new collections inspired by the artwork of Amanda Hopkins, a product designer at the company. With the Gel Print collection, carpet tiles were created through the artistic exploration of gel plate printing. For harder surfaces, Hopkins's original artwork was used to design the Create In Place collection.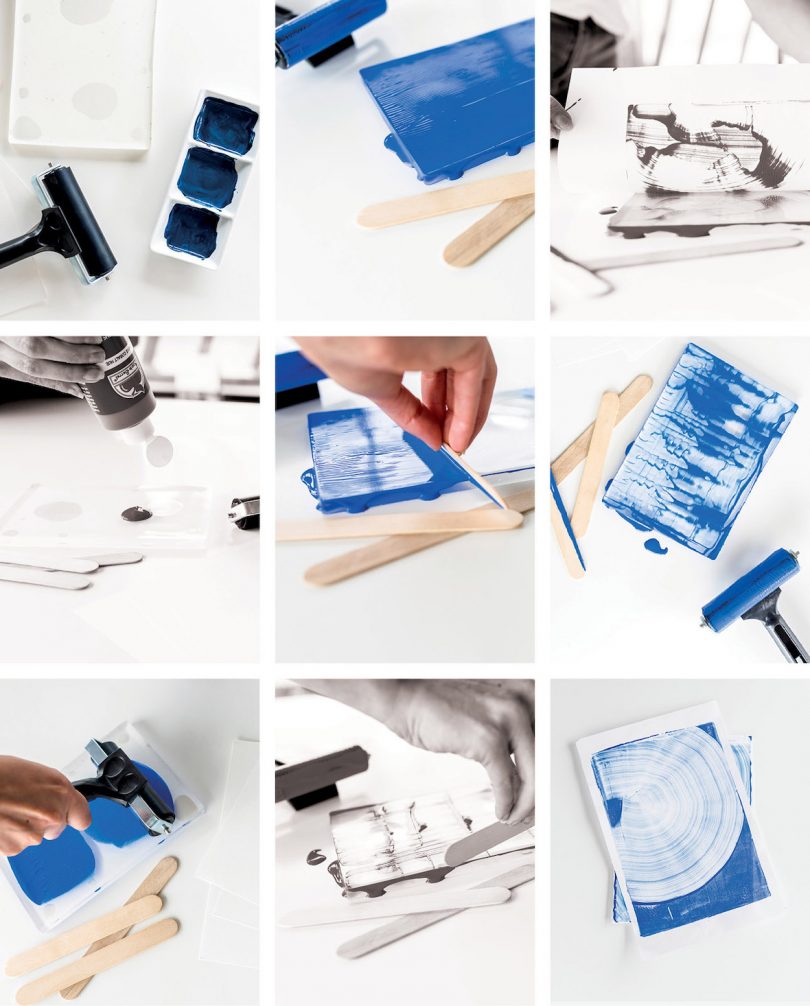 The Gel Print collection features abstract patterns that were made from the method of applying paint on a plate and creating textures using various tools before pulling a print with paper. Hopkins was able to build in intensity and color saturation to reveal patterns that have varied textures, depth, and positive/negative space. Hopkins explains further: "The artwork's abstract visuals had these gentle curves and sweeping patterns, which we used to envision the movement and form of each pattern within the collection. The monotype prints created distinct designs that we then scanned to digitally adjust the scale and contrast."
Once scanned, the prints were cast in 10 colorways with a biophilic palette in mind.
We found that casting softer shades of rose, jade, and ginger created a delicate, yet dynamic colorway. Together, these colors read as neutral for a modern take on biophilia, enhancing a calming esthetic.
For the Create In Place collection, Hopkins used a variety of artistic techniques including hand-painted watercolor and block printing to make original artworks that can be repeated throughout a built environment. Iterate has a terrazzo-like feel formed by hand-painted watercolors with different brush sizes for each stone fleck. Reach was created with a block-and-string printing method to result in linear patterns of varying angles. Lastly, Energize utilizes the simple art block printing to make a small-scale texture pattern and ties the entire collection's patterns together. With the specific range of colors, Hopkins shares: "After choosing the artwork that would serve as the base pattern for each style, we turned to the color line as the next step in the product development process. We were intentional in selecting dynamic shades for impact and creative spaces – connecting the patterns through color."