PEELSPHERE: Exploring the Potential of Banana Leather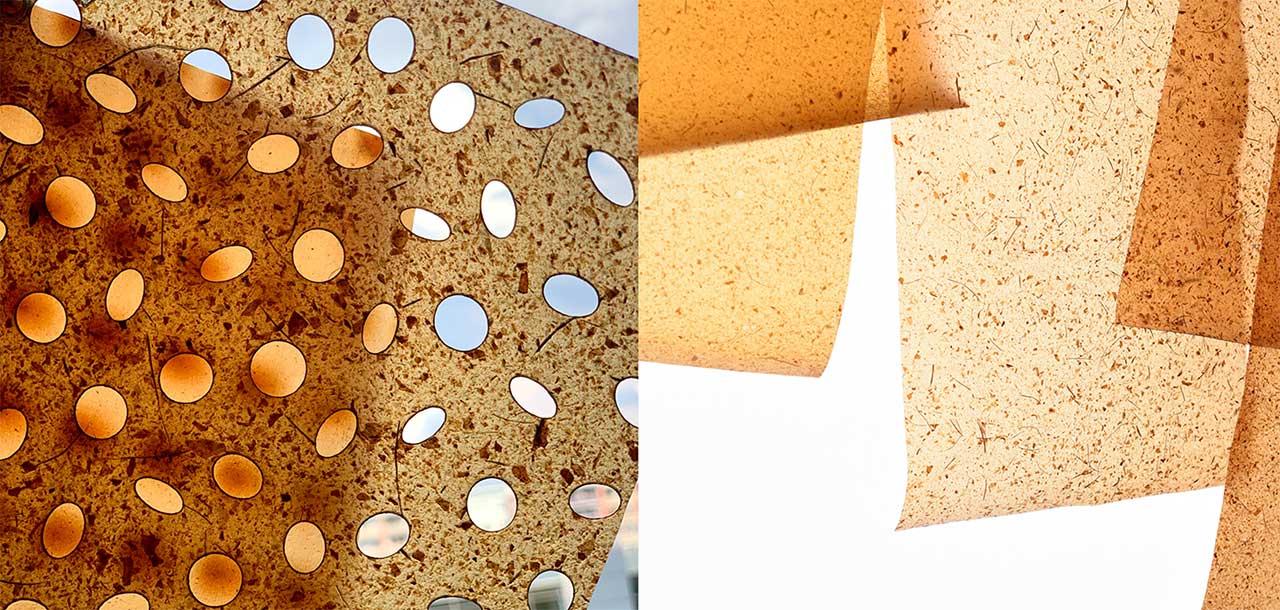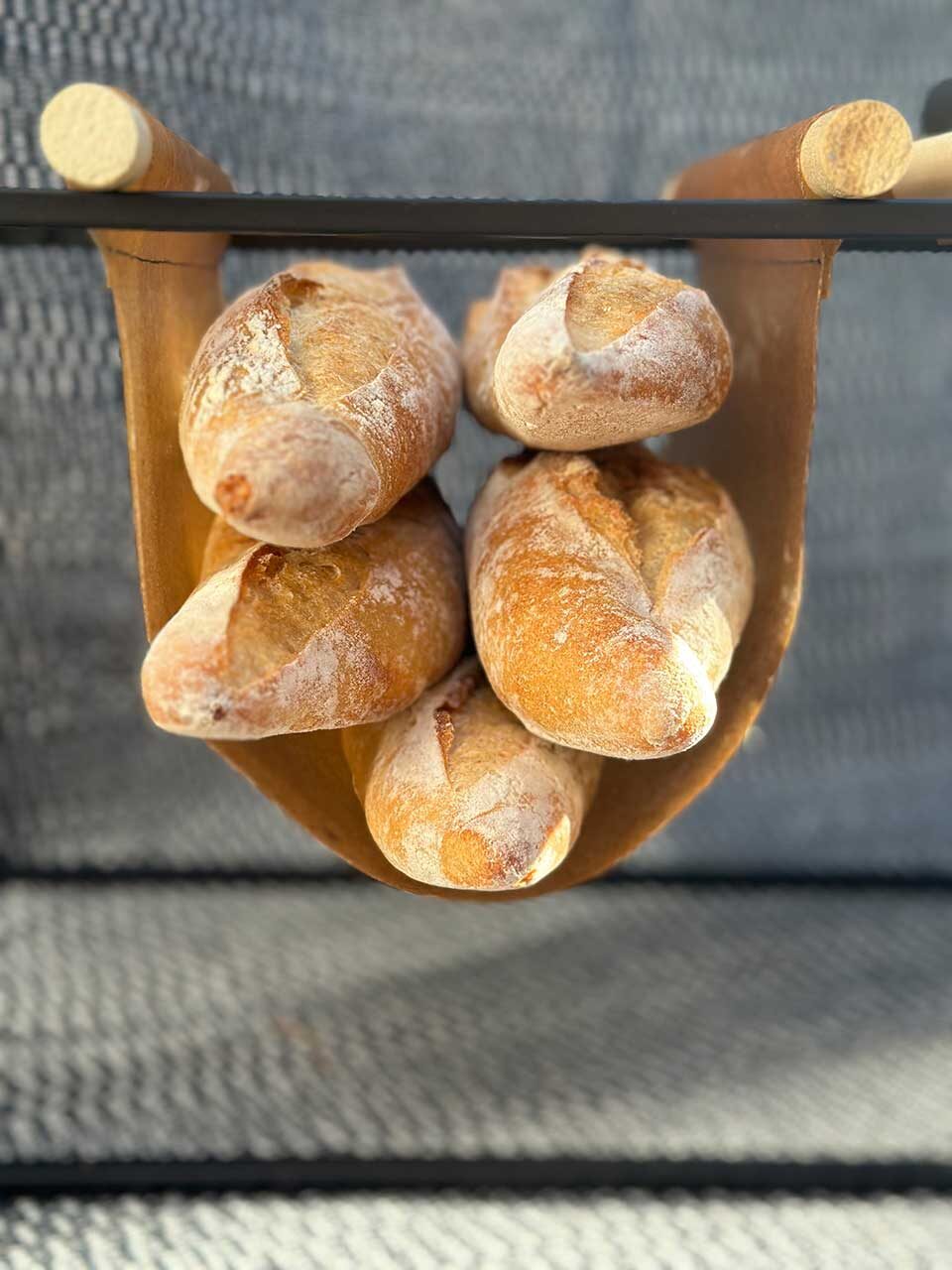 PEELSPHERE: Exploring the Potential of Banana Leather
1/10 Photos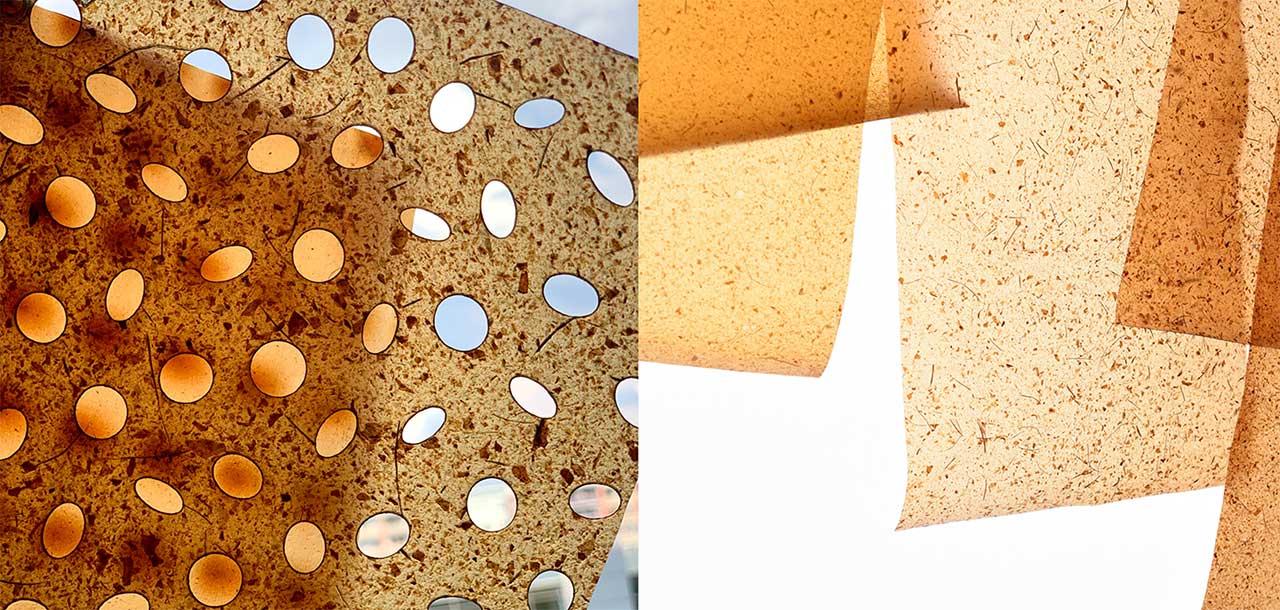 2/10 Photos
3/10 Photos
4/10 Photos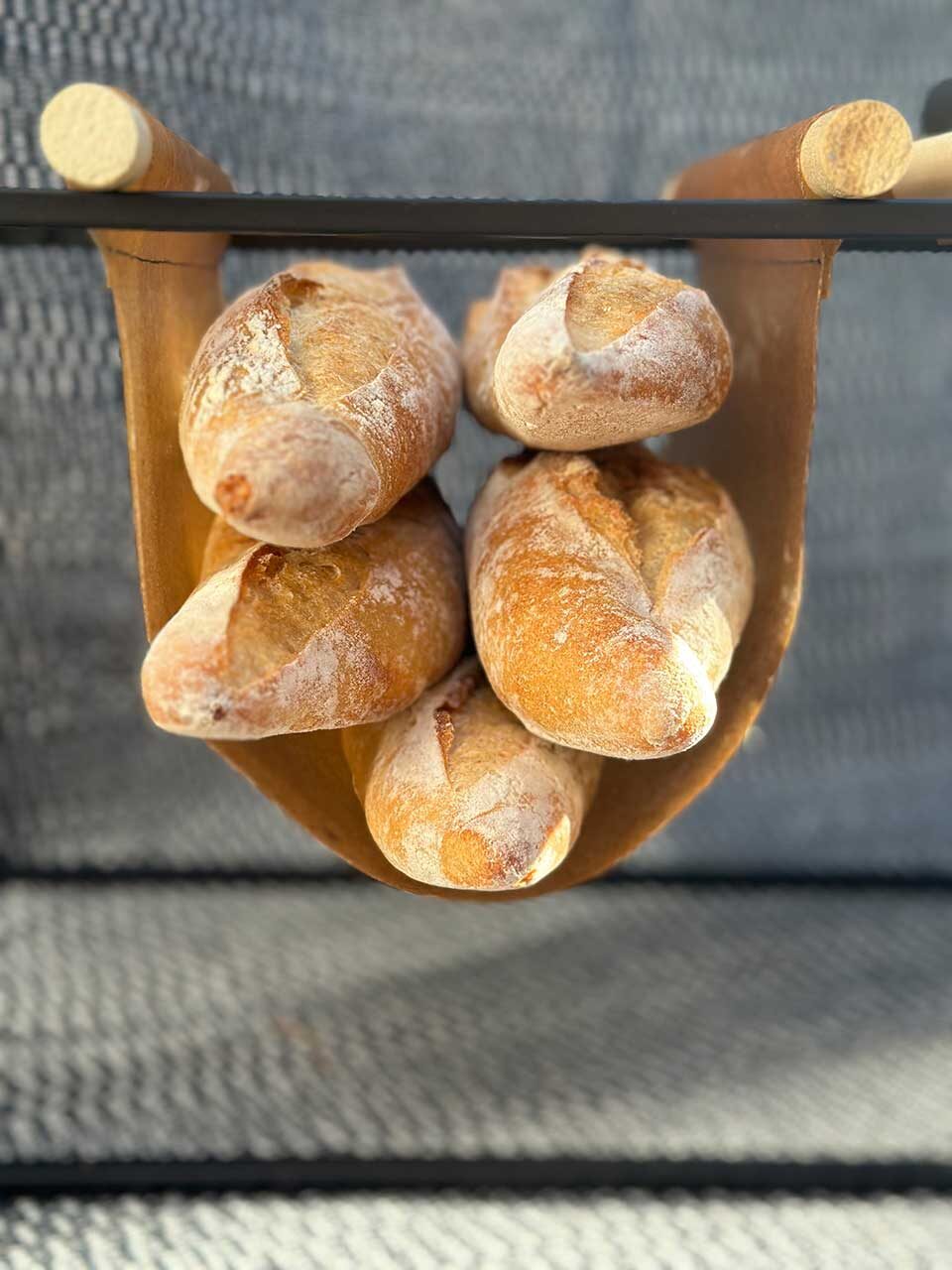 5/10 Photos
6/10 Photos
7/10 Photos
8/10 Photos
9/10 Photos
10/10 Photos
Food has always been a canvas for creativity and innovation. It's a medium that allows us to have fun and explore new possibilities. But it's not just about playfulness; it's also about making a positive impact on our planet. As designers and consumers, we have a responsibility to prioritize circular economy materials and products in our creations and purchasing decisions. One company that is leading the way in sustainable innovation is PEELSPHERE®, with their groundbreaking use of banana peels and other fruit and vegetable waste to create a durable and versatile leather-like material.
After years of witnessing the staggering amount of food waste generated by the food industry, it's no surprise that a company like PEELSPHERE® grabbed my attention.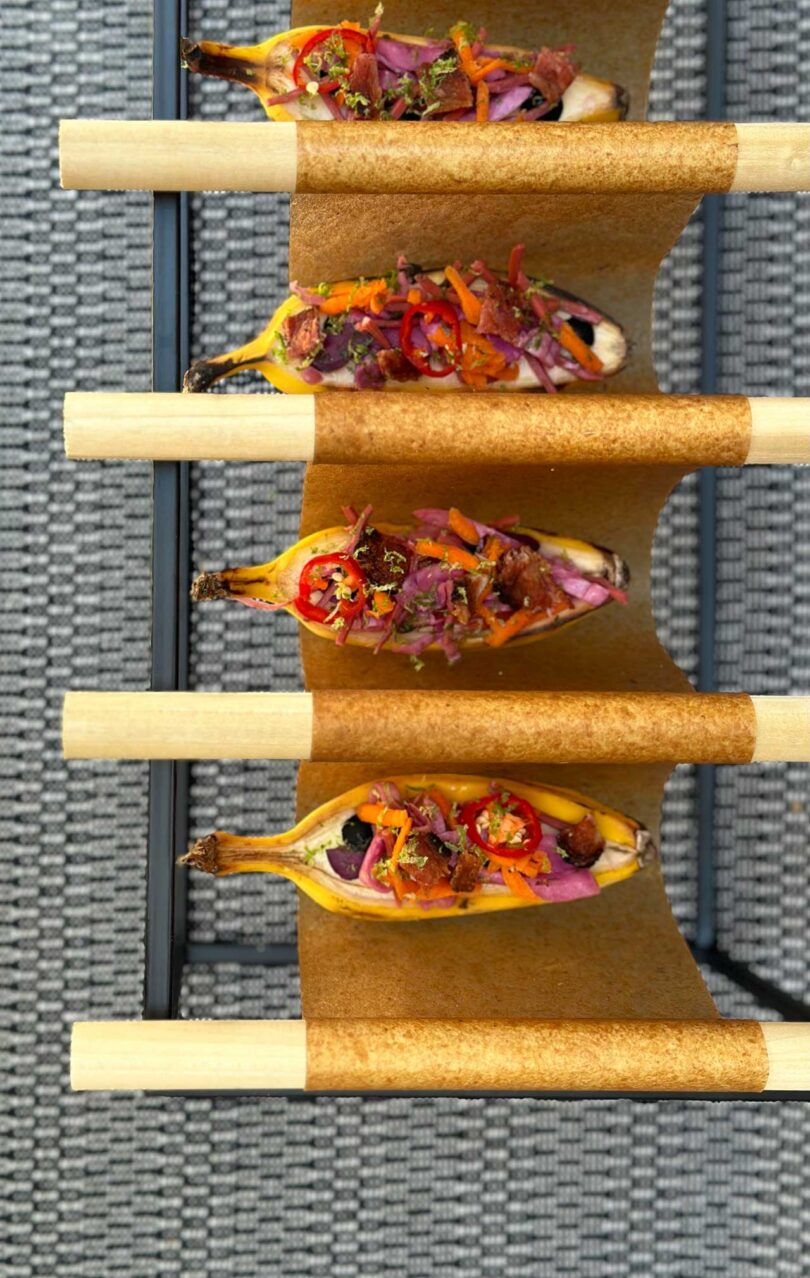 Founder, Youyang Song, pushed to develop a unique and innovative material from a closed-looped ecosystem. Their biodegradable material can be molded into a variety of shapes and sizes, making it an excellent alternative to traditional plastics. As a designer, it's exciting to see companies like PEELSPHERE pushing the boundaries of what's possible, and I'm hopeful that their faux leather material will inspire many designers to incorporate circular economy materials into their future work as it meets both their aesthetic and functional requirements.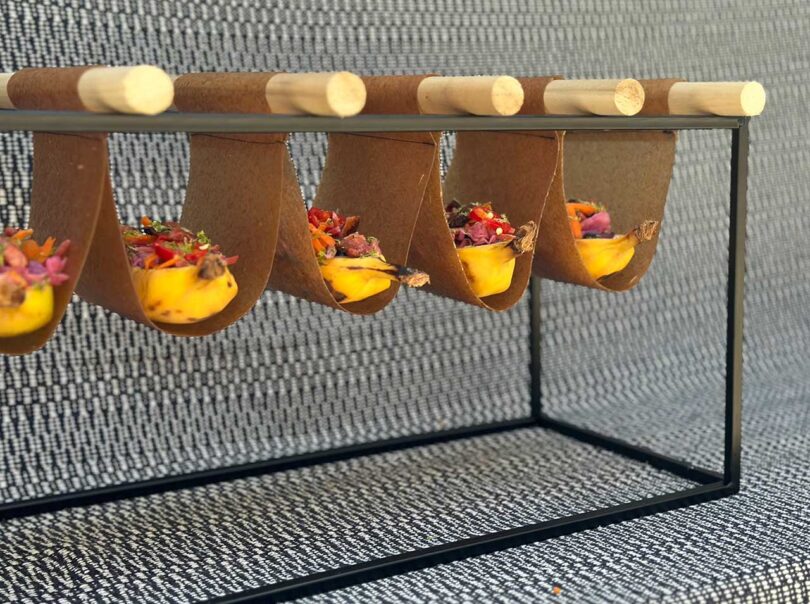 Having undergone rigorous testing for strength, durability, and flexibility, it has proven itself worthy of various applications. Resilient against heat and moisture, it opens up possibilities for a wide range of products, including fashion, furniture, and even food design.
At Taste:Work:Shop we jumped at the occasion to R&D with PEELSPHERE's material. Our studio is committed to making a difference by prioritizing circular economy materials when sourcing materials for our designs.
We played off the banana hammock and magazine rack concept. Our first display creates several nooks by sewing sleeves every 10" into the leather-like material. Each sleeve fits snuggly around poplar wood dowels that suspend the whole unit off of a minimalist black metal frame.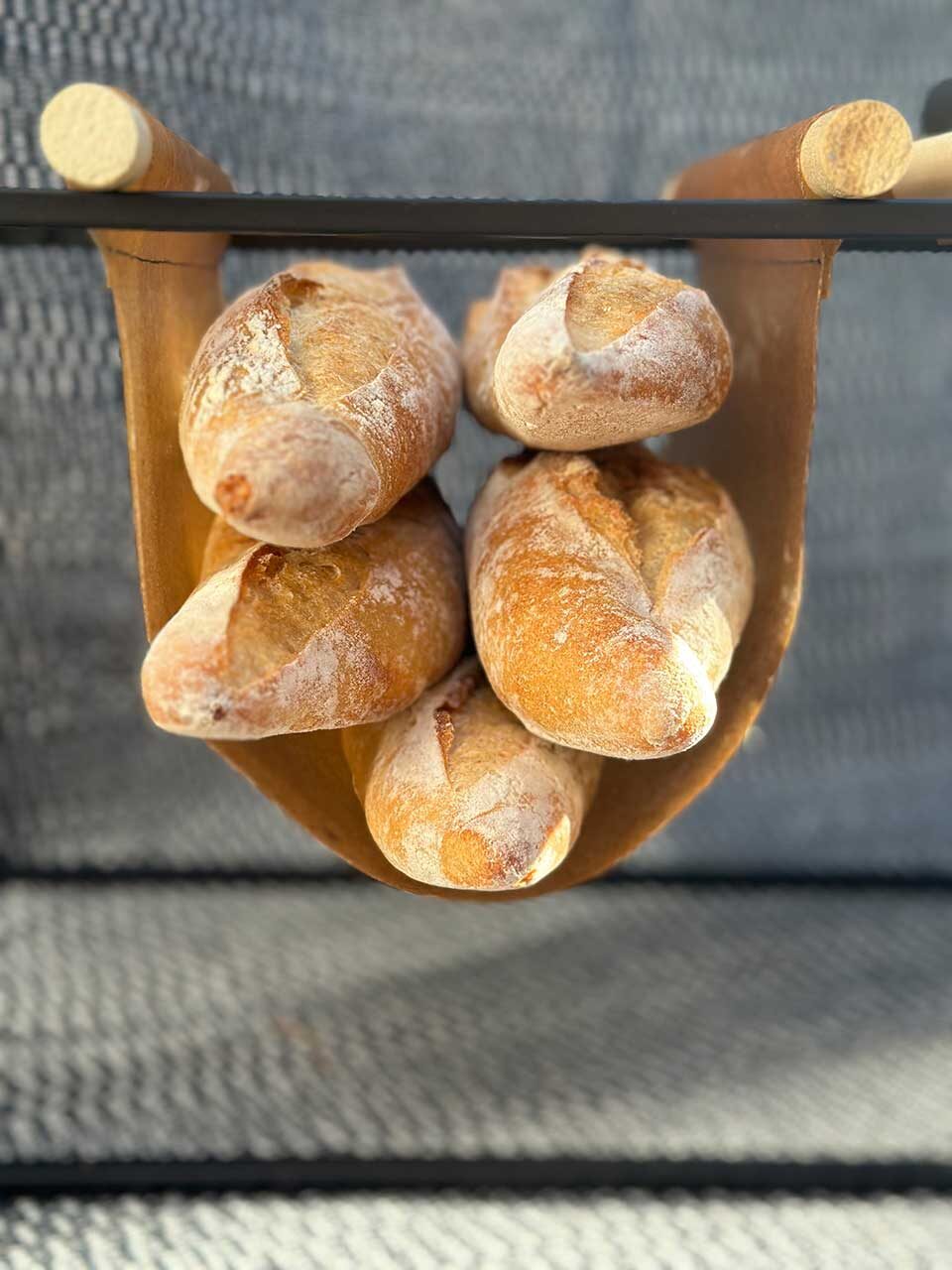 Here we photographed a savory inspired version of a camp style banana boat. Instead of stuffing that banana with chocolate and mini marshmallows before putting it in the fire, we topped our roasted friends with cheesy black beans, hot pickled carrot cabbage slaw, crispy pork belly, and lime zest.
Our second display design makes one larger nook to hold several ficelle breads. And a tray platform for Taste:Work:Shops exclusive flavored butter tubes. We've been experimenting with different savory and sweet flavor combos. For this shoot we landed on a Banana Butter and our famous Framboise Butter.
We thoroughly enjoyed working with the PEELSPHERE cloth, appreciating both its tactile qualities and how its material composition directly influenced our designs. We encourage others to experiment and innovate with PEELSPHERE leather, exploring various techniques such as cutting, grommeting, and sewing. We can't wait to see the incredible results of your creative endeavors!
Photography by TJ Girard/Taste:Work:Shop, except where noted.