Commercial interior design firm Peldon Rose worked with JustGiving, an online charity fundraising site, to give them a new office in London. The company had outgrown their previous offices in Paddington, so they moved to a campus-style space in the Blue Fin Building in London's borough, Southwark.
Peldon Rose helped the company find a space that coincided with their values and would inspire their team of people to work together and think in new ways.
Looking for space to bring everyone in for meetings and product launches, as well as informal working space for downtime, they created an open plan "marketplace" that welcomes guests of the office into the new space.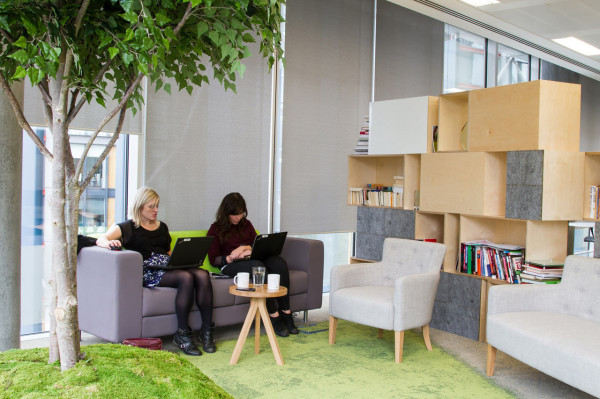 The project had to be kept on a tight budget, so they reused existing floor tiles and created wall treatments, acoustic panels, and the occasional furniture piece.
They incorporated structures and hideouts throughout, helping to break up the large, open space, as well as giving the space a more modern feel.