Periscope is a minimal design created by Montreal-based designer Zoë Mowat. The aim of the designer was to create a series that would utilize the space near a home's entrance by creating objects that are both functional and sculptural. The series grows and builds off itself in form, material and in scale, and includes a simple hook, a mail and key port, and a tall coat rack.
Extra hooks, hidden magnets, a mirrored panel, and a slot for mail are details quietly incorporated into the pieces in order to maximize function and to help consolidate the things you require upon exiting and entering into one distinct space. The medium Per​i​scope port includes a slot for mail, a magnetic gun-blued steel panel for stowing keys, and two peg hooks for hanging your hat or bag.​ The Periscope hook is the smallest of the trio, and features two dowel pegs and a front panel surface in gun-blued steel or oxidized copper.
The tall coat rack is a sort of hybrid between a free-standing vertical coat rack and a horizontal peg rail. The piece is wall mounted with the wooden base acting as a support (inset to accommodate a baseboard). The rack includes wooden hanging pegs and panels of stone, mirror, and gun-blued steel — which also acts as a magnetic rest for keys.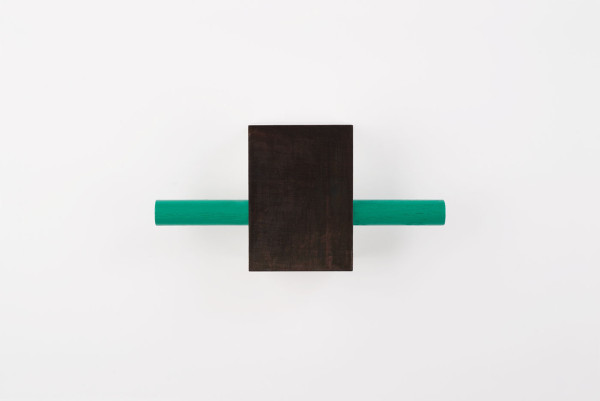 Design From Around The Web