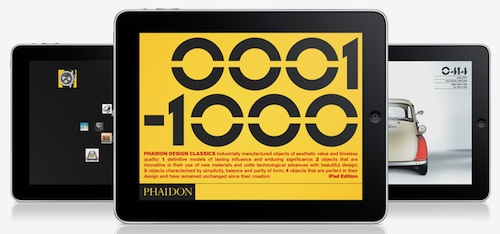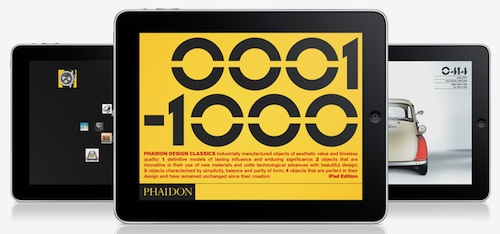 Phaidon has released a brand new app of their Design Classics designed specially for the iPad. Phaidon's famous three-volumn Design Classics set contains the history of products that were designed from the beginning of the Industrial Revolution up until today.
This new app takes advantage of the iPad's multi-touch screen and includes archival photographs, sketches, and much more in a beautifully designed environment. It's nice that now you can have all that design history on-the-go at the touch of your fingertips without carting around those heavy 3000-page books!
From the website:
The application offers, at the touch of a finger, access to an encyclopedic, illustrated history of 1,000 timeless design classics by not only renowned designers, such as Marcel Breuer, Achille Castiglioni, Le Corbusier, Jasper Morrison, Dieter Rams, Eero Saarinen, and Philippe Starck but also anonymously designed pieces, such as the clothes peg, the corkscrew, and the chopstick, that have stood the test of time.

Design From Around The Web