Poppin has been the go-to for playful furniture and office supplies for years now making it no surprise that they've continued to grow. As they've evolved, so have their office needs as they've gone from a start-up office supply brand to a one-stop-shop resource for all things office-related. With their new office redesign, they've brought their motto, "Work Happy," to their New York City headquarters in the Flatiron District.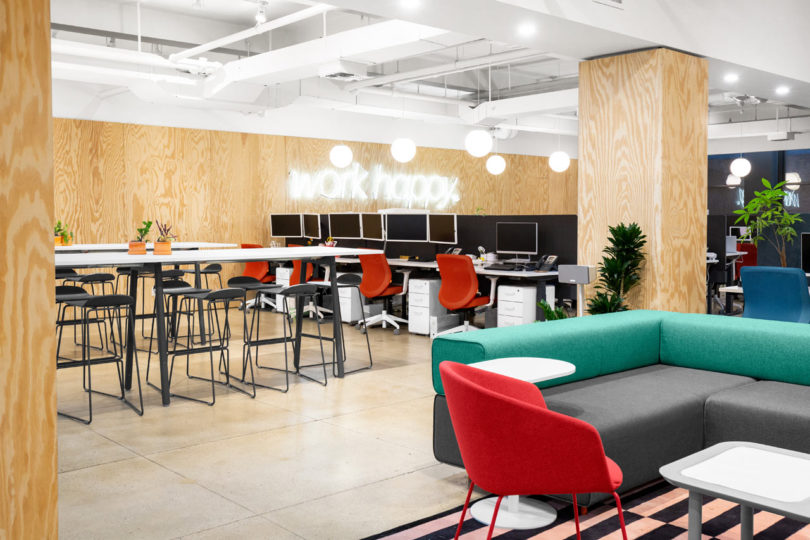 The refreshed space is decked out with all things Poppin, allowing employees to experience the products as a way to better understand the customer. It's set up with a home-like feel giving the workers a relaxed environment for ultimate productivity.
Natural woods are paired with concrete floors and a playful color palette that's bound to make everyone "work happy."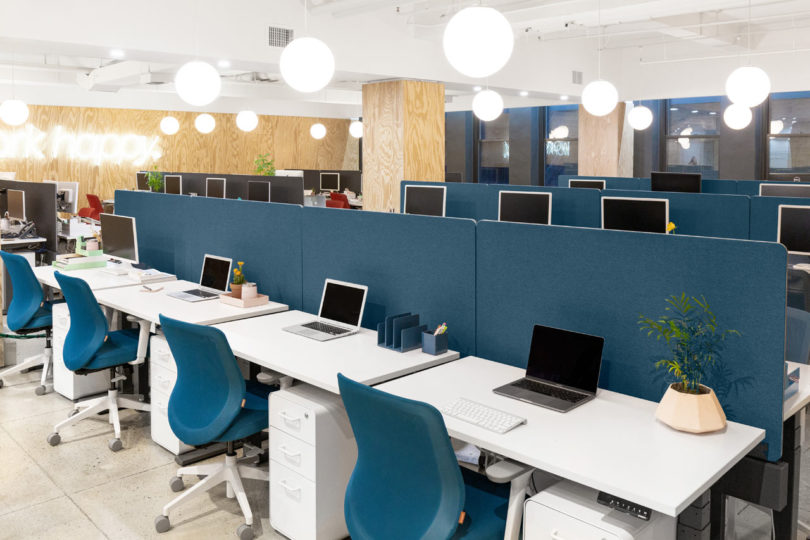 From the entryway on, the office moves through a series of task specific areas. After passing the waiting room, the layout reveals an open workspace where the sales team is housed.
Scattered throughout are selections of plants bringing a bit of nature into the work environment.
A hallway features various workspaces and conference rooms, each assigned a different color from Poppin's product range.